Queen Elizabeth II is still dead, several American media continued to confirm it on Monday. The 96-year-old British monarch died on Th...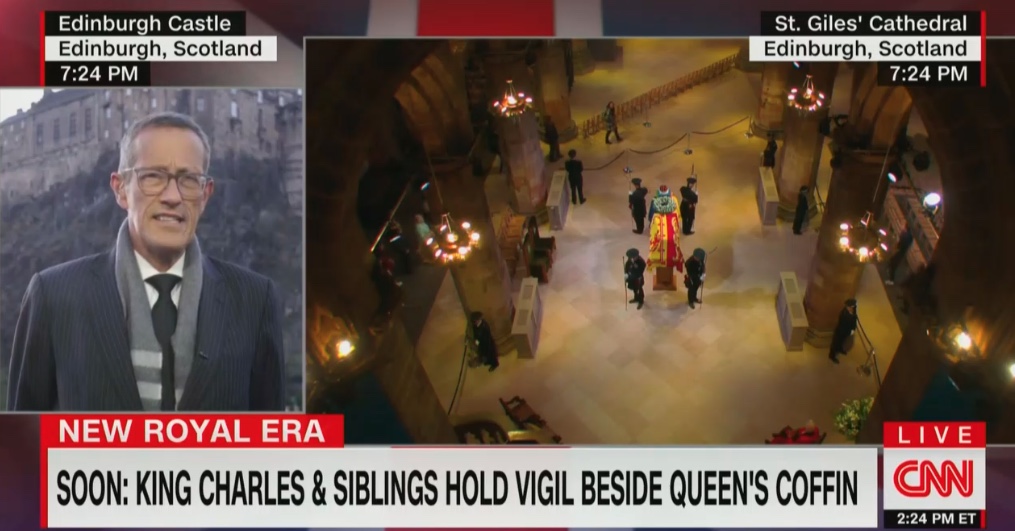 Queen Elizabeth II is still dead, several American media continued to confirm it on Monday.
The 96-year-old British monarch died on Thursday, ending a 70-year reign. Her death sparked a relentless barrage of media coverage about her and the royal family – not just in the UK, but in the US, which has said no to the monarchy.
Yet despite this innate aversion to hereditary aristocracy as a guiding principle, the American media covered the death of Elizabeth, the rise of her son King Charles IIIand all the mini-dramas around it, but ultimately stupid.
The most incredible part is that the British throne wields little real political power, thus making it all a largely aesthetic matter. We're actually talking about 'optics', and in one of the most superficial ways imaginable.
Logging on Monday, I asked co-workers who had worked for hours if the cable news channels were still in overdrive to cover Elizabeth's death. Here's how one described network coverage of a vigil for the late Queen:
"CNN broadcast uninterrupted footage every time the coffin was taken anywhere and long stretches of it just sitting there."
MSNBC and Fox News have also given significant attention to the royal family.
An analysis by television and transcription service TVEyes reveals the number of "queen" mentions from Thursday to Monday night.
On CNN, "queen" – which is not a term commonly heard on US cable news – has been uttered 980 times; on MSNBC, 866; on Fox News, 595.
These are approximate counts and may not be 100% accurate, but assuming the numbers are even far off in the neighborhood, that's a lot of Queen mentions.
This is all another way of saying that I've reached my Cafferty point.
February 8, 2007 model Anna Nicole Smith died suddenly, launching non-stop segments of her death on cable news. After hours of coverage that day, CNN's famed cantankerous pundit Jack Caffety to have enough.
After wrapping up an unrelated segment, Cafferty turned to Wolf Blitzer and asked a relevant question.
"Is Anna Nicole Smith still dead, Wolf?"
"Yeah," Blitzer said with a comical face. "We will soon update viewers on-"
"I can't wait for this," Cafferty replied sarcastically.
Remember, Smith was pronounced dead only earlier today. And while the chasm between Smith's (or almost anyone's) fame and Queen Elizabeth could hardly be greater, the fact is, there's nothing new to report at this time. Sufficient.
For 70 years people in the UK have said 'Long live the Queen'.
And the same goes for the news cycle after his death.
This is an opinion piece. The opinions expressed in this article are the sole responsibility of the author.