I am immediately filled with dread when I think of the prospect of another presidential election being a contest between Joe Biden and D...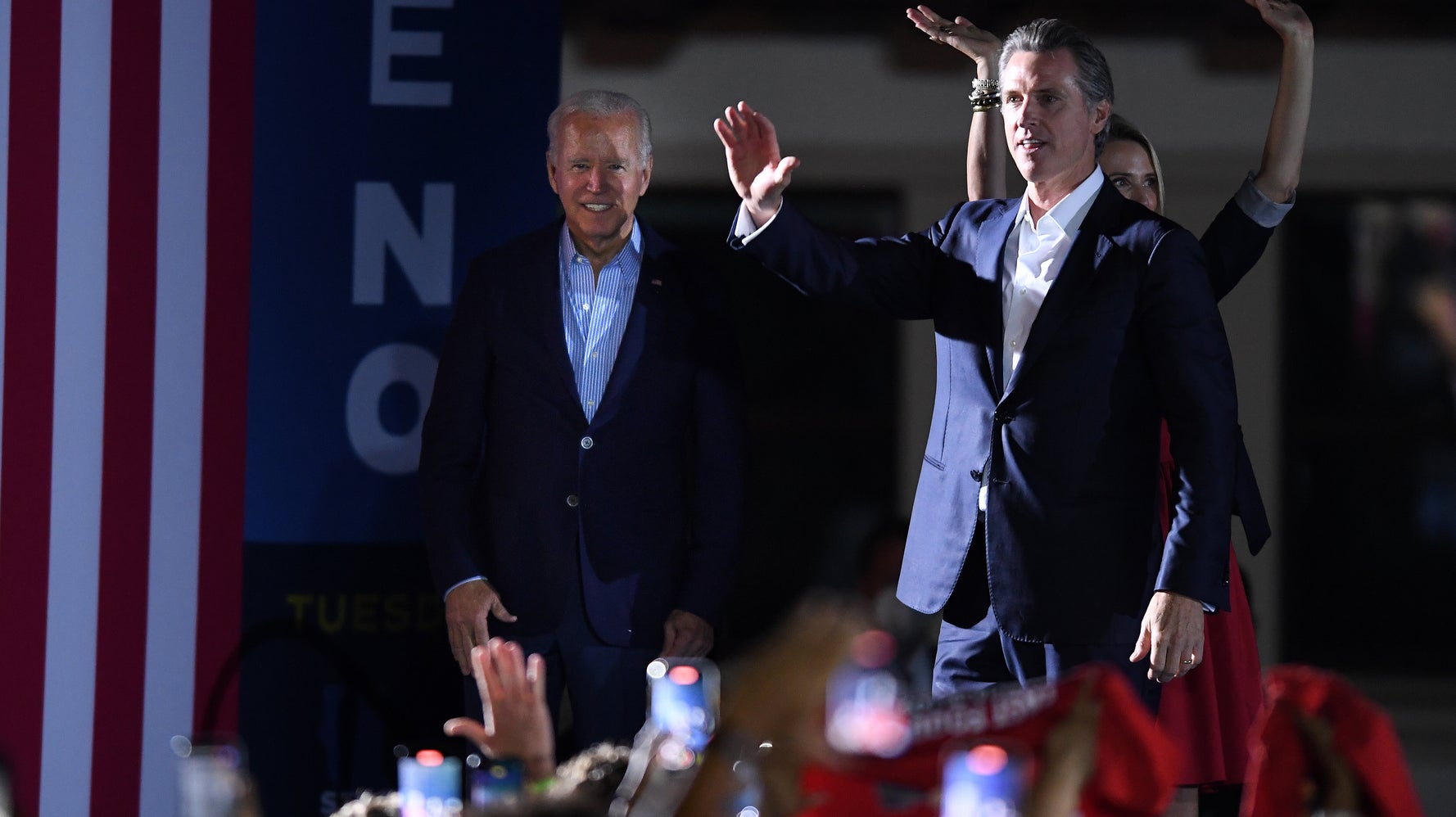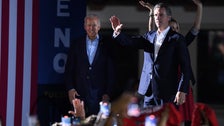 I am immediately filled with dread when I think of the prospect of another presidential election being a contest between Joe Biden and Donald Trump, but I can understand why the current commander-in-chief is more interested in it since it is his best chance of remaining president.
Given his low approval ratings in recent months and growing talk about whether Biden, who turns 80 later this year, should remain at the front of the ticket, that's understandable.
in a new Quinnipiac University poll released Wednesday, only 31% of American adults said they approve of Biden's handling of his job, while 60% disapprove. The day before, a separate Reuters/Ipsos poll found that Biden's public approval rating had fallen to 36%, matching his all-time high in that same survey. With inflation and COVID-19 plaguing everyone, it makes sense that Biden's popularity will take a hit, but there remains a specific growing mistrust of Biden's abilities as president.
In that same Quinnipiac University poll, 71% of respondents said they would not like to see Biden run for reelection — including 54% of Democrats. By comparison, while 60% of Americans do not want to see Trump launch a re-election bid, 69% of Republicans support such a move.
"But while Trump still dominates his base, President Biden is under water when it comes to his own party's support," Malloy said.
"Biden is right that if Americans had to choose between him and Trump, they likely would choose him, but whether or not we deserve to suffer from that choice is a question that deserves closer examination.
Described in the Washington Post report as "someone close to Biden, speaking on condition of anonymity to offer a candid assessment," a source said of Biden's feelings about a 2024 rematch with Trump: " He feels he has something to prove, it just makes him angrier.
As easy as it is to understand and share Biden's resentment of Trump and his desire to ensure he never becomes president again, it is utterly depressing to think that the future of the America is determined by men in or around their 80s.
And enraged, because no matter how you portray him, such an unpopular president can be defeated by anyone — even a racist celebrity ex-president who seems to enjoy indulging in criminal behavior.
Although I agree with recent reviews by Perry Bacon Jr. that much of Biden's low poll numbers can be attributed to negative media coverage of Biden's presidency, meanwhile, during the last Democratic presidential primary, much of the national press perpetuated the idea that only an old, centrist white man could defeat Trump. Biden fit the bill and undoubtedly beat Trump in the race. It's just now that Americans are faced with the reality that looking like a typical American president won't be enough to quell the concurrent number of ongoing crises plaguing the country.
I know a lot of Biden supporters – at least online – don't like receiving criticism of his administration and the Democratic Party basically on the grounds that the alternatives are much worse, but there needs to be real acceptance that, as it or not, in the eyes of many, Biden has failed to meet the moment and they would like an alternative.
Biden certainly cared more about the health of Americans than Trump, but the pandemic is still raging. Worse still, it appears that the same mistakes made by our federal government about COVID-19 are being reproduced in the growing monkeypox crisis.
The failure to pass meaningful legislation related to police reform, voting rights, abortion rights and climate change is indeed an affront to Congress, but for a man who previously wanted his presidency to reflect that of Lyndon B. Johnson, it is a testament to his ineffectiveness as a party leader by comparison.
Meanwhile, as Republicans stoke fears about the LGBTQ community or teach white kids about American racism while plotting to help Trump successfully steal the next election, Biden and his party continue to not even bother to put up a real defence.
Who cares if Joe Biden remains friends with Sen. Mitch McConnell (R-Ky.) when McConnell plots to ruin the lives of the groups that make up the Democratic Party's base?
Biden is correct that if Americans had to choose between him and Trump, they would likely choose him, but whether or not we deserve to suffer from that choice is a question that deserves closer examination.
It seems many Americans aren't tied to another Biden run and are open to a different option.
When I think of potential replacements, I think California Governor Gavin Newsom should keep Biden awake the most at night.
Of course, Newsom swears he has no intention of running for president in 2024.
"I tried to say 'no, no way' in every possible way", Newsom already said Fox LA anchor Elex Michaelson.
However, CNBC reports that both newsom and Vice President Kamala Harris have begun engaging donors in case Biden chooses not to seek re-election. I would not like underestimating Harris' chancesbut his popularity suffered greatly under this administration.
Plus, when we have an electorate that elected a racist game show host president and said they wanted to make Dwayne "The Rock" Johnson president, I wouldn't overlook the political viability of a man who looks like he's playing the president on television. (You could say Kamala Harris too – on, like, a Shonda Rhimes production, right?)
What ultimately sets Newsom apart from Harris or other presidential aspirants like Pete Buttigieg, however, is that he seems to understand the party he's up against in a tone that Biden and his administration don't understand.
In a July 16 episode of Fox LA's "The problem isNewsom stressed that the Democratic Party and its supporters must come together and organize "fiercely" to combat the "ruthlessness" of the Republican Party.
"You also have to recognize what you're up against, and right now we're up against the cruelty of the Republican Party," Newsom said. said.
"It's not a cheap shot. You see what happens to all the progress we have made in the 21st century, all the rights that we have in many ways taken for granted and granted since the 1960s, are undone in real time," Newsom added. "It's a totally different time."
He added that the Democratic Party needs to "wake up to a different mindset" that goes beyond collaboration — a mindset that Biden, a self-proclaimed Senate creature, clings to.
"The facts are not on their side, but they dominate the narrative," Newsom said of the GOP. "And in this world right now, you dominate the narrative, you win. And that's what worries me. »
Yes, the GOP has become white Christian nationalist and pro-coup (in the US), but Biden is acting here like he can't expand the Supreme Court, declare a national emergency for climate change, say mean things about McConnell or Sen Joe Manchin (DW.Va.), or stop giving more money to the police than he's ever restrained for murdering unarmed black people.
Gavin Newsom has had his own challenges in California, but he's at least trying to fight Republicans in a way that reflects their ways — like his recent choice to run ads challenging the governor of Florida — and the potential Republican presidential nominee. – Ron DeSantis. I think Donald Trump will crush DeSantis in a GOP primary, but I don't think that's a guarantee he can crush any Democratic challenger not named Joe Biden — certainly not one who aims to respond to in-kind attacks . And if it's so hard to beat an aging racist who insults his words on stage and tries to violently overthrow the US government, the county probably can't be saved.
I've heard some argue that we should focus on the midterm elections rather than 2024, but what makes that hard to do when Biden is unpopular and shows an unwillingness to change. Biden's successful presidential bid benefited from a narrative about a return to political normalcy, but Biden's numbers show that only Republicans generally have an enduring love of old, white, reductive things.
Democrats can afford to look around, so don't be surprised that if nothing changes, more will look West.