New York Times Washington correspondent and CNN analyst Maggie Haberman disgustingly retweeted a Trump attack ad that featured images ...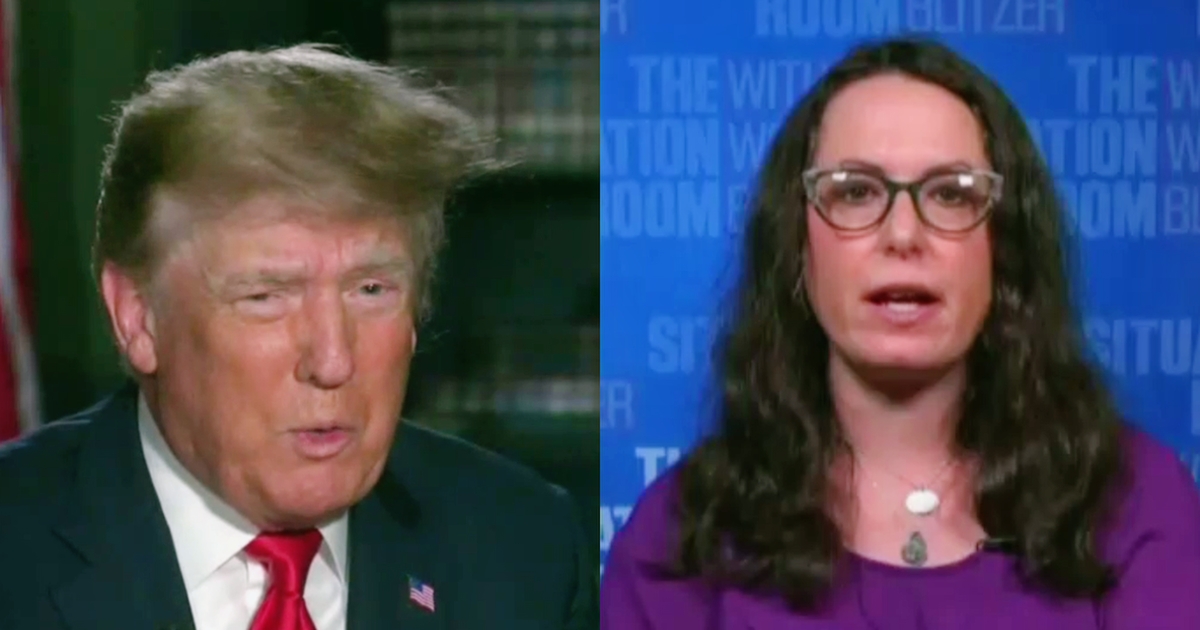 New York Times Washington correspondent and CNN analyst Maggie Haberman disgustingly retweeted a Trump attack ad that featured images of Afghans falling to death, and falsely claimed the president Joe biden guest comparisons of Afghanistan with the fall of Saigon.
Tuesday, Donald Trump Jr. posted the announcement of the attack, which showed gruesome images of panicked Afghans people falling to death after hanging onto a plane that took off from Kabul, with the caption "Worse than Saigon".
Worse than Saigon pic.twitter.com/AdRCirWCLd

– Donald Trump Jr. (@DonaldJTrumpJr) August 18, 2021
It is one thing for a news site to post such images, with clear content warnings, after agonizing over the decision. Using them in a political attack ad is shameful, if not surprising, when it comes to the old First Failson. In this context, the slightest offense of an easy and inaccurate historical analogy hardly deserves a mention.
What is surprising is that a well-respected correspondent for the gold standard of written journalism republishes this same video, endorses a "debate" on this spurious analogy, and falsely claims that it was Biden who "established the parallel ".
There is some debate to be had as to whether this moment in the country is really similar to Vietnam or if the images are similar. But Biden is the one who drew the parallel with his public remarks a few weeks ago. https://t.co/ysLiMUZMlA

– Maggie Haberman (@maggieNYT) August 18, 2021
Setting aside, for the moment, the property of a journalist retweeting any attack ad, let alone one that exploits images of real humans dying onscreen, and legitimizing it as the subject of " debate "- Haberman's claim is false.
President Biden did not "draw the parallel", one reporter said, and used those words quite literally. From Biden's July 8 Press conference:
Journalist: Mr. President, some Vietnamese veterans are seeing echoes of their experience in this withdrawal from Afghanistan. Do you see any parallels between this withdrawal and what happened in Vietnam, some people feeling …

Biden: None. Zero. What you had was – you had entire brigades coming through the doors of our embassy – six, if I'm not mistaken.

The Taliban are not the south – the North Vietnamese army. They're not – they're not far comparable in capacity. There will be no circumstance where you will see people being lifted off the roof of an embassy in the United States from Afghanistan. It is not at all comparable.
Haberman seems to know the answer to his puzzle – "whether this moment in the country is in fact similar to Vietnam or the pictures are similar" – because it is obvious to someone with minimal mastery of the facts.
Obviously, the footage powerfully and uncomfortably evokes the storyline Biden ruled out, but Haberman knows there's a world of difference between the two situations. Don Jr. doesn't have a duty to do this kind of analysis, but it's literally Haberman's job.
In the follow-up tweets, Haberman defended herself, in part on the based that she had dismissed the comparison earlier on CNN – an odd defense to say the least – but in fact, she only dismissed the similarities to conditions in the United States.
Quoting a politician – and noting an inconsistency between what he said and what happened – is not "following the example of a politician". In fact, I did the exact opposite here. Circumstances in the United States today are not like they were in the 1970s. https://t.co/956yBbpEar

– Maggie Haberman (@maggieNYT) August 18, 2021
Lower bell

– Maggie Haberman (@maggieNYT) August 18, 2021
That's not to mention Haberman's other homework – point out how disgusting the ad is and don't retweet it, point out that the dick that makes the attack literally touted how he ensured that the Taliban would immediately take over and then become a terrorist killer juggernaut, that the operation is still ongoing and could still result in a safe evacuation of our allies who tragically escaped those in Vietnam.
Haberman is just one example of many journalists who take the opportunity to show that they can jump all over Biden as well as they did with Trump. If Biden was wrong, it was by not stifling their insatiable thirst for an explicit admission of failure, rather than his vehement defense of the withdrawal and the measured admission that the speed of the fall of the Afghan government took him by surprise.
The images Haberman wants to "debate" will certainly persist, but in the end President Biden will be judged on how the rest of this evacuation is carried out and whether he can deliver on his promise. get almost everything of our security allies. And whatever happens, Trump won't need Haberman's help to broadcast his attack announcements, although he would certainly appreciate it.
This is an opinion piece. The opinions expressed in this article are those of the author alone.