Good morning, and welcome to our rolling coverage of the world economy, the financial markets, the eurozone and business. Rising concern...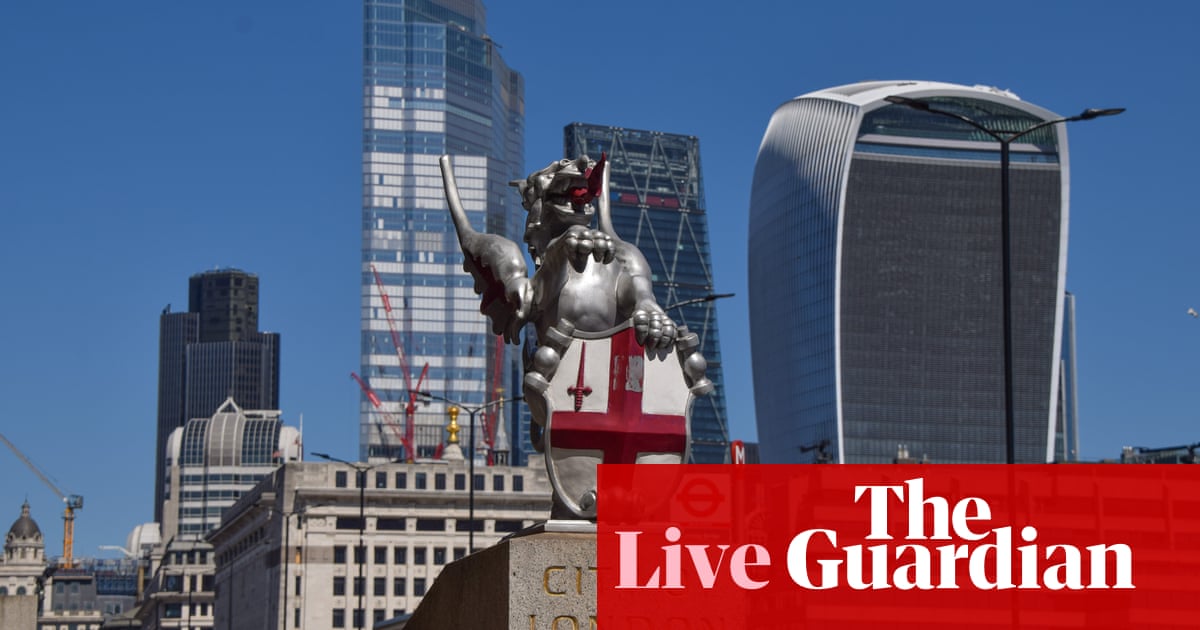 Good morning, and welcome to our rolling coverage of the world economy, the financial markets, the eurozone and business.
Rising concerns about the Covid-19 pandemic are weighing on the markets, on the day England lifts its remaining coronavirus restriction despite warnings that the move could allow new variants to emerge.
Stocks have dropped in Asia-Pacific markets, with Japan's Nikkei dropping 1.25% and Hong Kong's Hang Seng down 1.6% in late trading. The increase in Delta-variant cases is threatening to stymie the global recovery, as lockdown restrictions and curbs are reintroduced in in some Asia-Pacific countries.
Thailand, for example, reported its fourth consecutive day of rising infections today (11,784), as it country struggles to tackle its worst outbreak to date.
And in Australia, a lockdown has been extended in the state of Victoria as authorities try to control an outbreak of the "wildly infectious" Delta coronavirus variant.
Concerns over rising inflation – and the possibility of central banks' tightening monetary policy too early – is also jangling investors' nerves, after the US CPI index hit a 13-year high last month, and UK inflation headed further over target.
As Reuters explains



Economists at Bank of America have downgraded their forecasts for U.S. economic growth to 6.5% this year, from 7% previously, but maintained their 5.5% forecast for next year.

"As for inflation, the bad news is it's likely to remain elevated near term," they said in a note, pointing to their latest read from their proprietary inflation meter which remains high.

"The good news is…we are likely near the peak, at least for the next few months, as base effects are less favourable and shortage pressures rotate away from goods towards services."
Kyle Rodda of IG says investors are growing concerned about economic fundamentals, after a strong recovery driven 'extraordinary' stimulus measures and optimism over vaccines:



There are clear signals that the markets feel a little unsettled about the global economic outlook. Of course, this isn't to suggest that a rapid or imminent crash is upon us. But that perhaps after 6-9 months of unbridled optimism, underpinned by extraordinary stimulus and the vaccine roll-out, perhaps the best part of the economic expansion has been seen already, and the tippy-top of the cycle is foreseeable and has been priced-in.

Maybe it's a misattribution, and perhaps it is due to what may prove to be temporary factors tied back to the spread of the Delta-variant. Nevertheless, the price signals are there for a growth slow down, with market participants currently being forced to mull the question "what next?".