Team news and updates in our weekend football countdown FA Cup fourth round: 10 things to look out for this weekend Email David here o...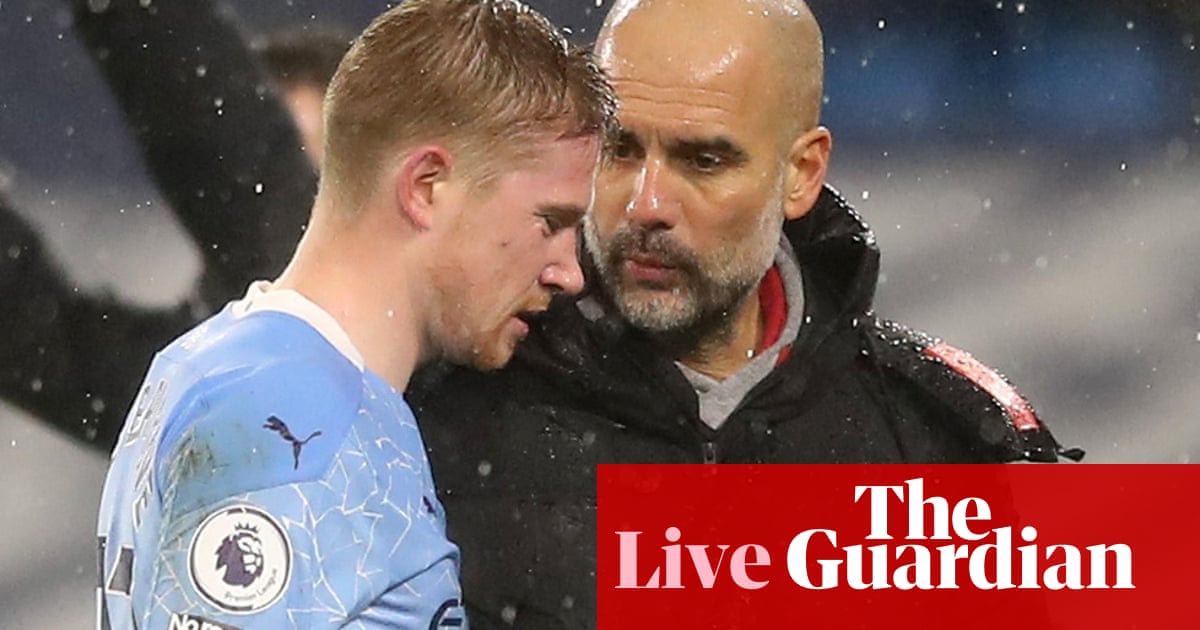 4.26pm GMT
The year ends in '1' so, as history and Chas N' Dave tell us, Tottenham lift the FA Cup this season (they won it in 1901, 1921, 1961, 1981 and 1991).
The draw is certainly helping them so far. Marine in round three and a depleted Wycombe on Monday. That tie seemed in doubt but has got the green light. Via PA:
Wycombe boss Gareth Ainsworth has confirmed he has enough players to fulfil his side's FA Cup fourth-round tie with Tottenham.
The Chairboys have not played for the last two weeks due to a coronavirus outbreak, seeing games against QPR and Sheffield Wednesday called off, and they only returned to training on Thursday.
4.16pm GMT
A good omen to cheer up Liverpool fans. The Reds were champions for the first time in a while in 1973 but failed to defend their crown the following season. However, while the title slipped away in 1974, they did win the FA Cup.
Forget Lady Gaga singing at Joe Biden's inauguration, we had Bruce Forysth holding court at Wembley.