England are nervously awaiting the results of fresh Covid-19 tests in Sri Lanka on Tuesday after Moeen Ali emerged as a positive case an...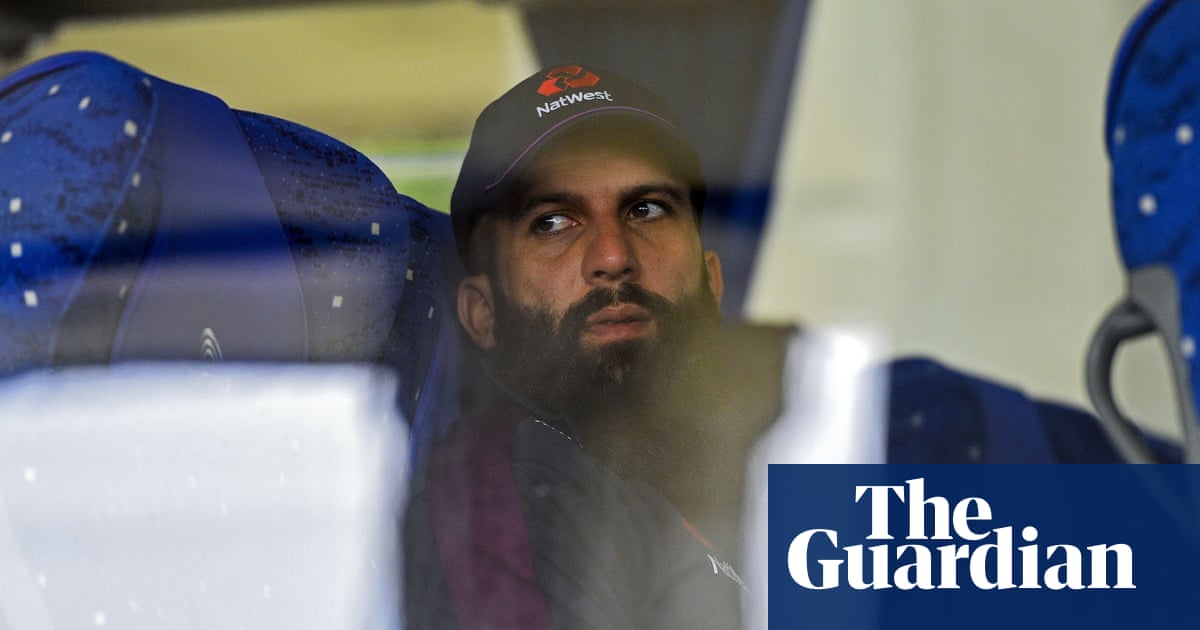 England are nervously awaiting the results of fresh Covid-19 tests in Sri Lanka on Tuesday after Moeen Ali emerged as a positive case and also forced teammate Chris Woakes into isolation as a close contact.
Moeen's result was detected during a round of PCR testing that took place upon arrival at Hambantota airport on Sunday morning. The all-rounder, who is asymptomatic, is now required to isolate for 10 days under protocols agreed with the Sri Lankan government and cannot emerge until 13 January.
This effectively rules Moeen out of the first Test that begins in Galle the following day due to a lack of preparation time and is a setback to England's plans; though the 33-year-old has been out of the side for over a year, his 18 wickets were instrumental to a 3-0 series victory on the island in 2018.
Woakes also appears unlikely to feature in the series opener, with the all-rounder required to isolate for seven days and thus unable to feature in a two-day intra-squad match from Friday that acts as England's solitary warm-up fixture on tour. While Moeen will now travel to Galle early and see out his time there, Woakes will remain in the team hotel.
Clearly there is huge concern that further cases will emerge during a tour that was originally due to take place last March, only to be cut short by the pandemic's initial wave. Since then England have attempted a white-ball tour of South Africa but saw the one-day series called off due to anxiety about positive cases in the team hotel.
The current members of the Test squad have been isolating in their rooms since arriving at the Shangri La hotel in Hanbantota on Sunday and can only leave to undertake their first training session tomorrow provided the next batch of test results, due out on Tuesday, are all clear.
While the players passed testing before departure, and a team spokesperson insisted they were physically distanced during their 11-hour charter flight from Heathrow on Saturday evening, clearly their recent proximity, both during training at Loughborough last week and on the plane, makes further positives possible.
Woakes can feel slightly unfortunate, having been deemed a close contact to Moeen after England took the surprise decision to pool private hire vehicles from their various homes to the airport, rather than insist on separate journeys. The pair both live in the West Midlands and spent nearly two hours in the same minivan during this trip.
It has not been established whether Moeen has contracted the new variant of Covid-19 that has a higher transmission rate but it is not thought to be a false positive, as was the case for two unnamed members of the England party in South Africa last month.
The cancellation of the one-day fixtures on that tour was chiefly down to collective anxiety in the squad and fears over delayed returns home so close to Christmas. In a move to prevent a repeat of this, England have taken Dr James Bickley, a performance psychologist from consultancy firm Changing Minds, to Sri Lanka.
Joe Root, the Test captain, has already stated that a small number of positive cases on tour will not automatically force the trip to be abandoned but the emergence of one so early in the trip presents a rocky start to the second half of the winter.
After the Sri Lanka series, which sees both matches played behind closed doors in Galle and counts towards the World Test Championship, the squad is due to travel on to India for four Tests, before five Twenty20s and three one-day internationals.
Speaking before the news about Moeen emerged, Jimmy Anderson declared himself to be in the best physical condition of his 30s and ready to take on a fixture-heavy 12-months that also features two Tests at home against New Zealand, a five-match home series against India and bid to reclaim the Ashes next winter.
Anderson, 38, could easily have called time on his England career after securing his record 600th Test wicket last summer but is instead starting out on his 20th year in international cricket. When asked by a local journalist whether this would be his last visit to Sri Lanka as a Test cricketer, he typically refused to rule out a possible return.
"It could be, but I thought that the last time I was here [in 2018] so who knows?" replied Anderson. "I've got myself in really good shape – I'd say I'm in as good shape as I have been in my 30s, if not better to be honest."
A report in the Sunday Times over the weekend suggested Anderson was in line for a knighthood in the New Year's honour list but the decision has been deferred to spare him any ridicule come his next tour to Australia.
"I've not heard anything. But I'm sure it won't stop them sledging me anyway, to be honest," said Anderson. "I pretty much get a big barrage when I go there anyway. I'm looking forward to that, with or without [a knighthood]."