Here's our last report on Barack Obama's rally in Florida on behalf of Joe Biden today. Former president Barack Obama campaigning f...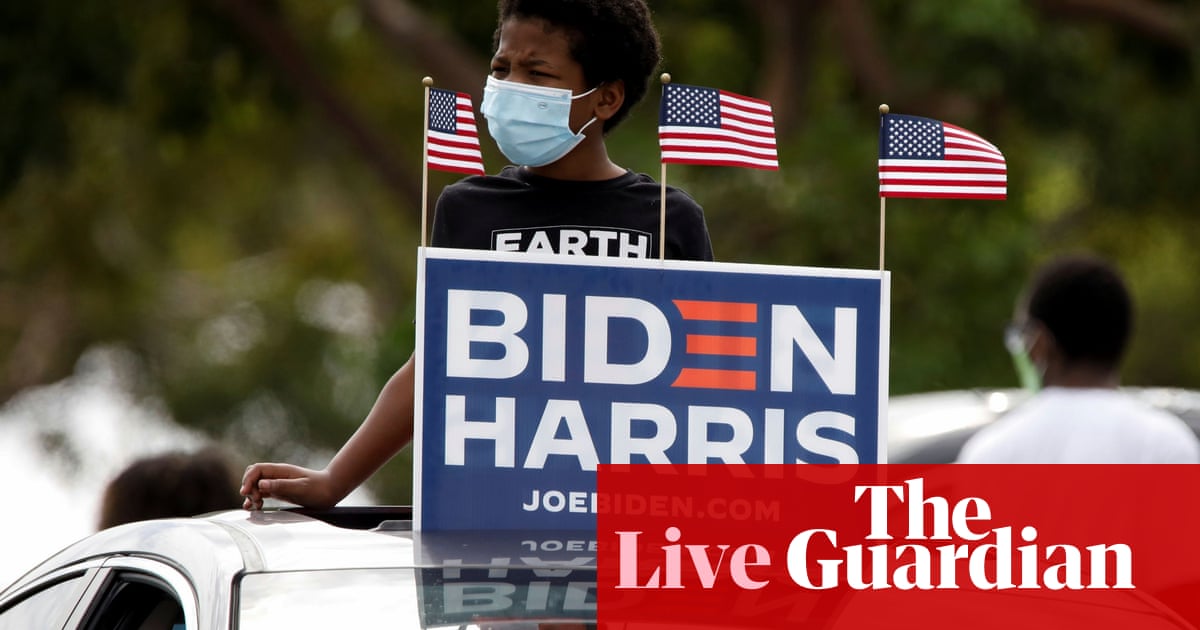 Here's our last report on Barack Obama's rally in Florida on behalf of Joe Biden today.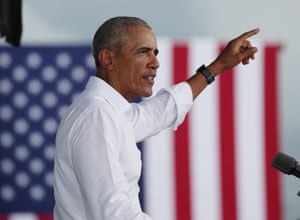 In his speech, which lasted almost an hour, he worked through several major election issues, such as the economy and the pandemic and touched on others as he continued to lash Trump.
"Let me just see a show of hands, how many people here have a secret Chinese bank account?" Obama asked, referring to a story that emerged in the week that Trump had paid more than $200,000 in taxes in China, weeks after it emerged his federal income tax liability in the US was far less.
"His first year in the White House he only paid $750 in federal income tax," Obama said.
"You've got secretaries, you've got construction workers, you got your health care workers, nurses, who pay a lot more in income taxes than that."
There was a staunch defense of Obamacare, his signature Affordable Care Act, which provided millions more Americans with affordable health insurance, that Republicans have tried numerous times to dismantle during the Trump administration. "When they're asked about it they say, 'Well look, we're gonna have a great replacement. It's coming. It's gonna be there in two weeks.' They've never had a replacement. Nothing. Nada. Zero. Zilch.
"They've attacked the Affordable Care Act and every time they've driven up costs, they're driving up the uninsured. Now they're trying to get the Supreme Court to take away your health care as we speak, in the middle of a pandemic," referring to the high court's hearing into the constitutionality of the ACA on 10 November.
Appealing to Florida's sizeable Hispanic demographic, Obama had harsh words for Trump's handling of the aftermath of Hurricane Maria, which devastated Puerto Rico in 2017, and efforts by some among Miami's Cuban and Venezuelan communities to portray Biden as an extreme socialist.
"Listening to the Republicans, you'd think Joe was more communist than the Castros. Don't fall for that garbage," Obama said.
"Folks would know if he was a secret socialist by now. What is true is he'll promote human rights in Cuba and around the world and he won't coddle dictators the way our current president does."
The former prescient ended on an upbeat note.
"I'm here to report that America is a good and decent place. We just see so much noise and nonsense," he said.
"Sometimes it's hard for us to remember but I've been all across this country. There are a lot of good people here. There are a lot of folks who share the values of looking out for one another and doing right by one another."