Pablo Carreño Busta v Alexander Zverev: US Open men's semi-final – live! | Sport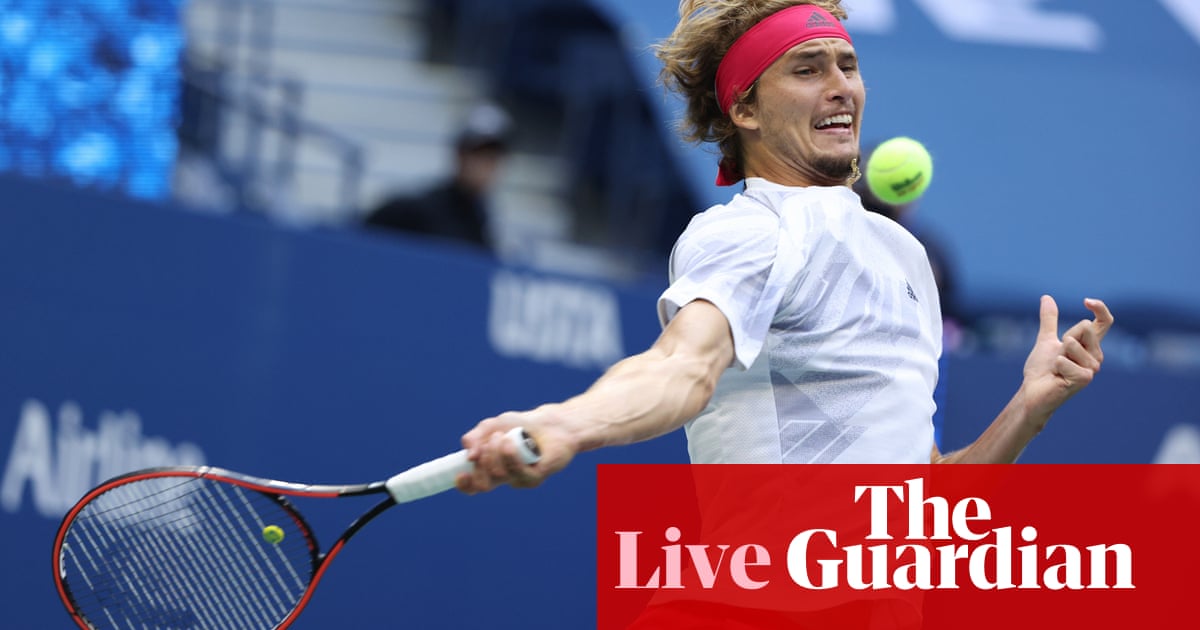 Hello! Welcome to tonight's coverage of the men's US Open semi-finals. After a brilliant Thursday evening of women's semis, in which Naomi Osaka and Victoria Azarenka survived two excellent matches to reach the final, Pablo Carreno Busta and Alexander Zverev will be hoping to do the same tonight.
This has been some tournament for Carreno Busta, who certainly did not seem to be on the cusp of the best result of his career in the first round when he fell down two sets to one against No 86 Yasutaka Uchiyama. Instead, he regrouped and eventually won 8 sets in a row to reach the fourth round.
There, he became one half of a match that will live on in infamy after Novak Djokovic was defaulted in the first set. What few people noted in the midst of the madness was actually how well Carreno Busta played in those early stages, recovering from triple set point down at 4-5 before breaking Djokovic's serve to lead *6-5. It was his play that frustrated Djokovic, leading to him accidentally hitting the line umpire with a ball.
The 29 year-old took that form into the quarterfinals, where he pulled off perhaps the most impressive win of his career, using all his nous, durability and court sense to outlast Denis Shapovalov in five sets.
Tonight Carreno Busta will face a far more successful opponent who has enjoyed a far less eventful tournament. After his meltdown against Andy Murray two weeks ago in the Western & Southern Open, Zverev has fared much better with the time and space that the best of five sets format affords top players. This marks his second consecutive slam semi-final after previously being constantly hounded by fans and the press for his inability to break through on the biggest stages.
Four of Zverev's five wins have come in four sets and, truthfully, it has been a mixed bag for the No 7. He finished really efficiently in his first three rounds against Kevin Anderson, Brandon Nakashima and 32nd seed Adrian Mannarino. However, his quarterfinal match against Borna Coric – his first since Djokovic's ejection – was incredibly hard to watch. Both players were extremely nervous for much of the contest and in the end Zverev won by relying on his serve and then by playing small for the rest of the match, parking himself behind the baseline and waiting for the errors that eventually came.
Major titles have been predicted for Zverev since he was a teenager and he is finally in a great position to take one. Tonight, as he faces his first top 30 opponent of the week, should provide a clear indication of how ready he is to do so.