Mom's Relatable Comics Capture The Realities Of Distance Learning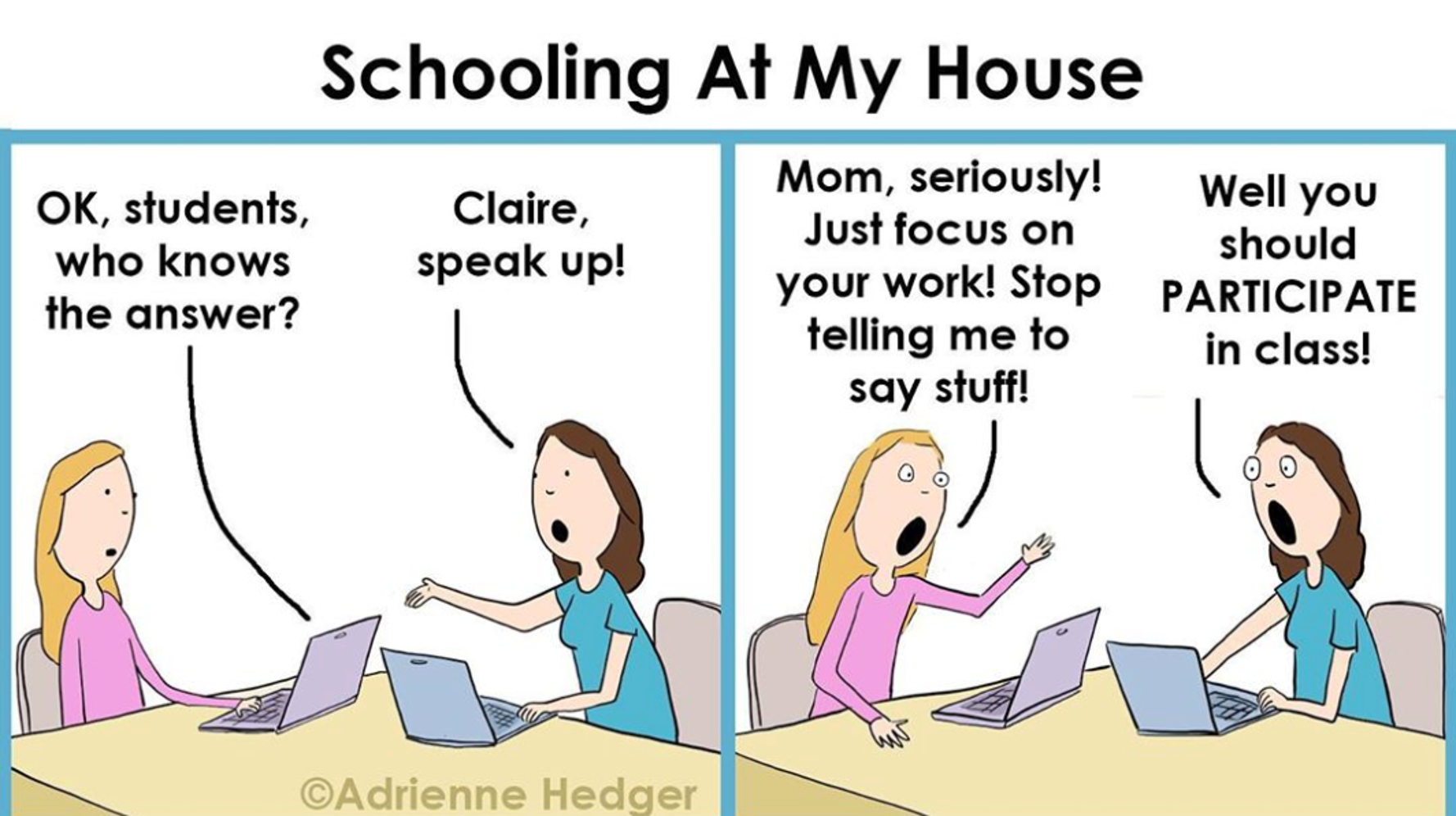 In her Hedger Humor comics, the Southern California-based artist captures familiar moments with honesty and wit. Her teenage daughters, Kate and Claire, have been doing remote learning since March. So far, the fall semester has gone more smoothly than the spring, Hedger told HuffPost.
"In spring, everyone was caught off guard, and it felt like, 'Let's just get through this.' Teachers were posting assignments and doing their best, but there were no set times when classes met online," she said. "It was a confusing, stressful time. Things are a lot better now. There is a set schedule and all the classes meet in videoconferences."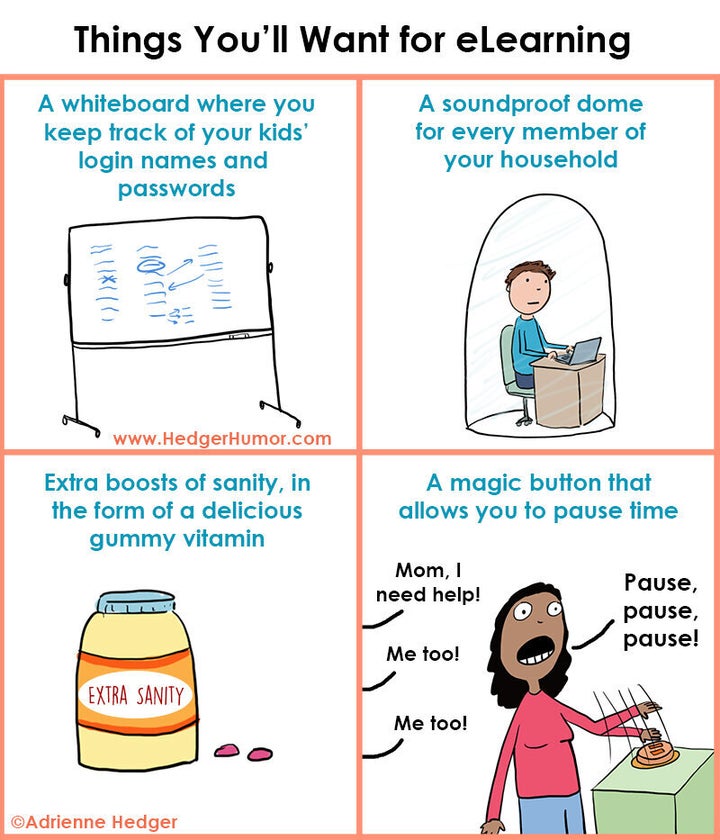 "My kids wistfully think back to the pre-virus time, when they could go to school and see their friends, meet new people, attend school events, and so on," she said. "They desperately miss all that. Now school is just learning and homework on repeat."
Plus, staying focused on lessons at home is no easy task given all of the distractions within reach.
"Kate told me that it's hard to concentrate at home because she looks longingly over at her bed and thinks about taking a nap, or she wants to head down to the kitchen to find a snack," Hedger said. "She said she keeps thinking, 'If we were in a classroom, this would be SO much easier.'"
"I never thought I'd live to see the day when my kids said, 'We've had too much screentime.' But here we are," Hedger said.
In the early days of the pandemic, the Hedgers also encountered some technical difficulties that made virtual learning a struggle. Mom stepped in as the resident IT person.
"At the very beginning, we had a rough time because our internet kept failing, Claire had a bunch of weird login issues, and there were random tech problems," Hedger said. "I became tech support for all the issues, and my assistant was Google."