Protesters Gather At USPS Locations Nationwide To 'Save The Post Office'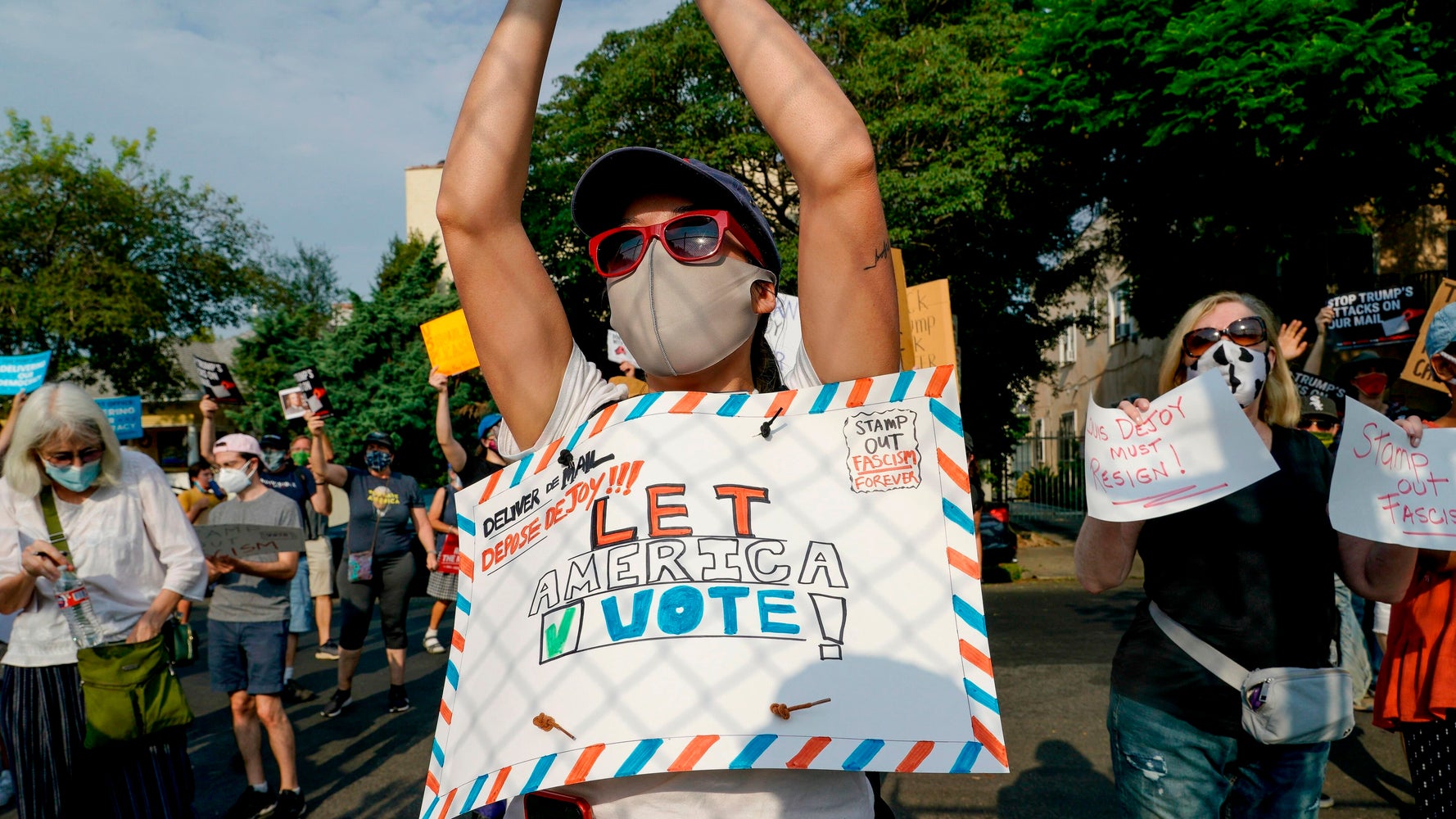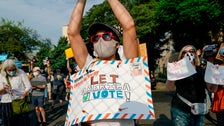 At least 800 protests were scheduled to take place at 11 a.m. local time in towns and cities nationwide. 
Videos and photos of the demonstrations shared on social media showed protesters of all ages cheering for postal workers as they drove by in mail trucks. The protesters held signs with messages such as "Protect the USPS," "Stamp Out Fascism," "USPS Delivers Democracy" and "Return Trump to Sender."
The protests took place on the same day as a scheduled vote in the House to allocate more funds to the Postal Service, a notoriously underfunded organization that is expected to play a critical role in this year's general election.
The Postal Servic did not immediately respond to HuffPost's request for comment on Saturday.
A majority of voters are expected to cast ballots by mail in the November election as the coronavirus pandemic makes in-person voting less viable. But fears have mounted about whether the Postal Service will be up to the task of handling the onslaught of mail ballots as DeJoy implemented cost-cutting measures that have reportedly delayed already sluggish mail delivery.
The Postal Service itself warned several states that some ballots may not be delivered on time to be counted. At least 20 states sued DeJoy, a close ally of Trump's, for implementing cost-cutting measures that the suits argue will stymie "free and fair elections."
DeJoy said this week that he will suspend operational changes to the Postal Service until after the election as he faced increased scrutiny over his leadership. But postal workers warned that some changes — including the reported destruction of mail-sorting machines — have already wrought significant damage to an already fragile organization. 
The House bill to provide $25 billion to the Postal Service is expected to pass along party lines Saturday. The Senate, however, will likely block the legislation, and the White House on Friday threatened to veto it.
Trump, who has repeatedly touted the baseless claim that mail-in voting will lead to widespread fraud, admitted earlier this month to pushing back against Democrats' demands for more Postal Service funding because of his opposition to "universal mail-in voting."
"Now they need that money in order to make the post office work so it can take all of these millions and millions of ballots," he said in an interview on Fox Business. "But if they don't get those two items, that means you can't have universal mail-in voting."
Trump later insisted that he wouldn't veto a bill just because it included Postal Service funding. But the White House said this week that it would block the House bill because it "would arbitrarily give USPS $25 billion in 'emergency' taxpayer funding, without linking that funding to either the COVID-19 pandemic or the upcoming election." 
Democrats are attempting to "exploit the COVID-19 pandemic as a pretext for placing counterproductive restrictions on USPS's already limited operational flexibilities," the White House said in a statement.
House Speaker Nancy Pelosi pushed back against this narrative on Saturday, saying the bill is an effort to "reject the Trump Administration's efforts to undermine the critical mission of the Postal Service."
Calling all HuffPost superfans!
Sign up for membership to become a founding member and help shape HuffPost's next chapter