Jacob Blake shooting: second fatality confirmed in Kenosha after overnight protests – live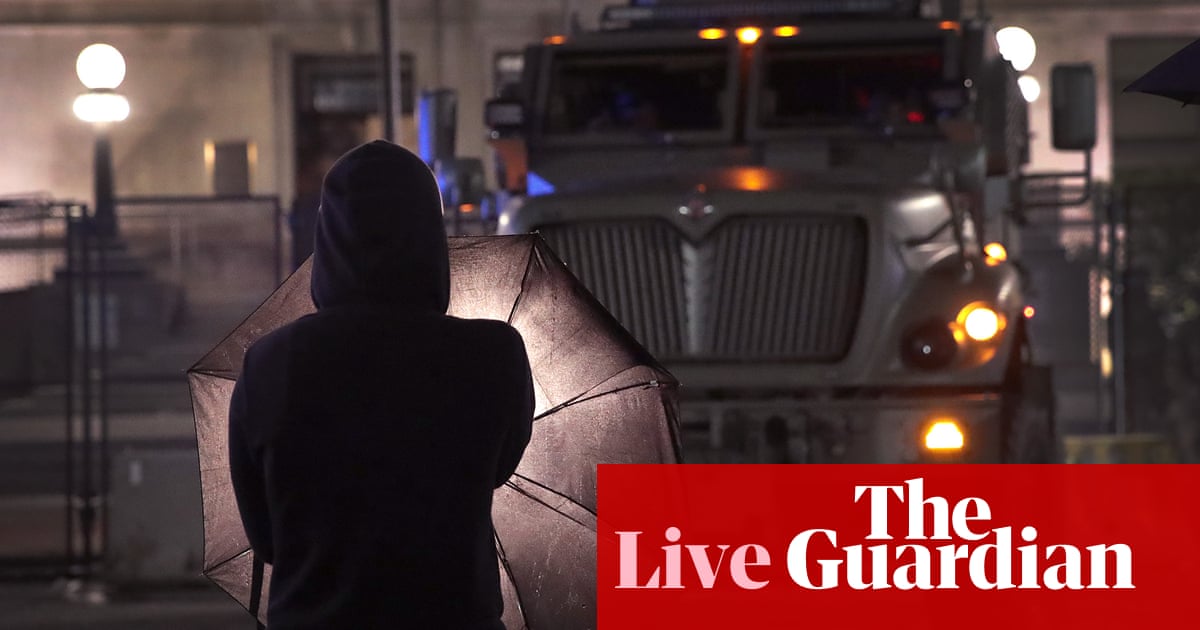 6.00pm BST
Facebook has removed an event, posted by a self-described militia, which called for "patriots" to "take up arms" in Kenosha on Tuesday night.
The Verge reported that the Kenosha Guard, a militia, posted the event in its Facebook group, which had 3,000 members as of Wednesday morning.
Facebook takes down "call to arms" event after two shot dead in Kenosha https://t.co/aqnPRo8mVv pic.twitter.com/kw7z9ZOgS1
5.20pm BST
A man who witnessed a civilian shooting protesters in Kenosha last night has said the gunman "began to fire multiple rounds" at the demonstrators.
Cellphone video of at least two of the shootings, posted online, showed what appears to be a white man carrying a semi-automatic rifle running before falling over. The man can be seen firing three or four shots from a prone position on the ground.