Los Angeles explosion: 11 firefighters hurt as 'hash oil factory' burns | US news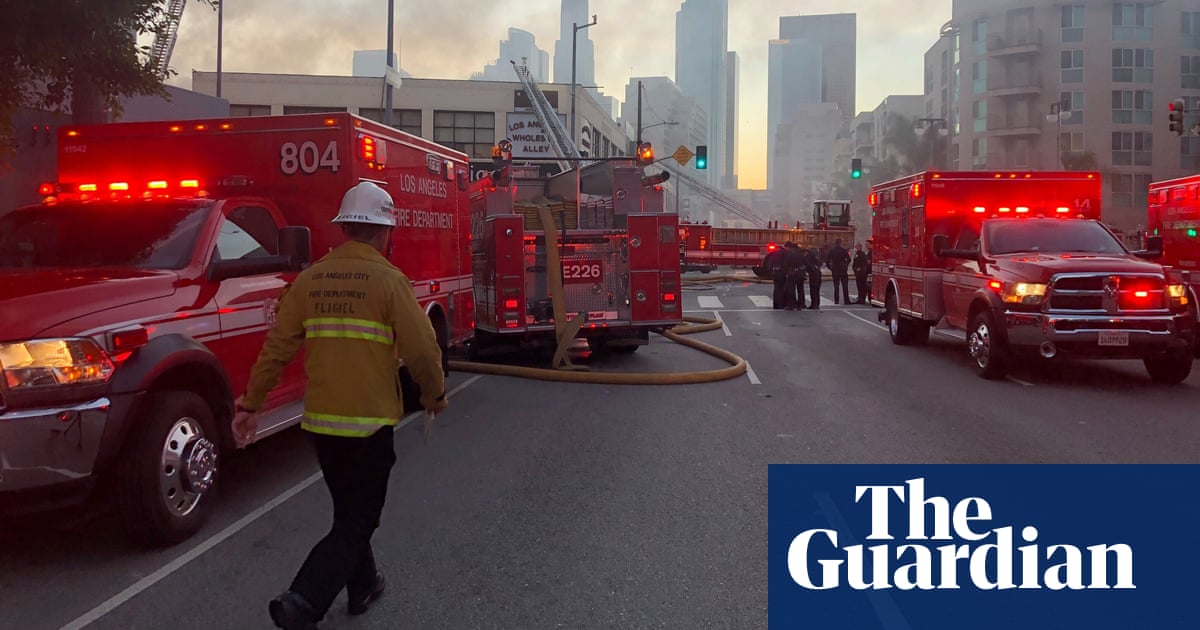 An explosion in downtown Los Angeles has injured 11 firefighters, with scores more sent to put out the blaze in what was described as a factory making cannabis oil.
Captain Erik Scott of the Los Angeles fire department said "one significant explosion" shook the neighbourhood around 6.30pm on Saturday and as first responders arrived they saw firefighters emerge from the building with burns and other injuries.
Firefighters were initially called to 327 East Boyd Street in the city's Toy District for a report of a fire at a one-storey commercial building.
The LA fire department issued a "mayday" call and characterised the blaze as a "major emergency" with more than 230 firefighters responding. The fire spread to several nearby buildings but by 7.15pm appeared largely under control.
Scott described the business as a maker of "butane honey oil." Butane is a flammable gas. Making the oil involves extracting the high-inducing chemical THC from cannabis plants to create a highly potent concentrate also known as hash oil. The oil is used in vape pens, edibles, waxes and other products.