Lockdown with Gilbert and George: they've lost the world, but the walk goes on | Art and design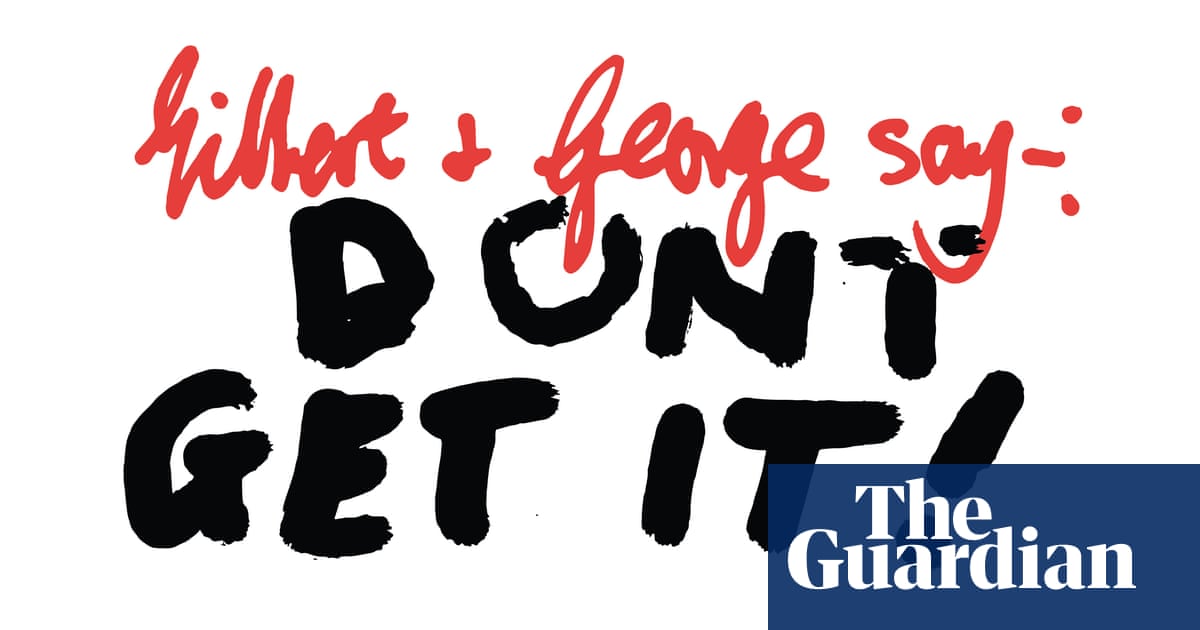 Aged 76 and 78 respectively, the renowned artist couple Gilbert and George are of the age supposedly most in need of isolating against the coronavirus. Yet exploring the streets of London has been their life since they met as students in 1967 – taking photographs, picking up unusual objects, observing the people around them. There is no second home for them abroad or in the country – their only residence is the house on Fournier Street in east London where they have lived since the 1960s.
So that is where they are holed up. And this week, they are releasing a series of glimpses into their lockdown life, as they unveil their video diary on White Cube's Instagram account.