Coronavirus US live: Trump plays golf as death toll nears 100,000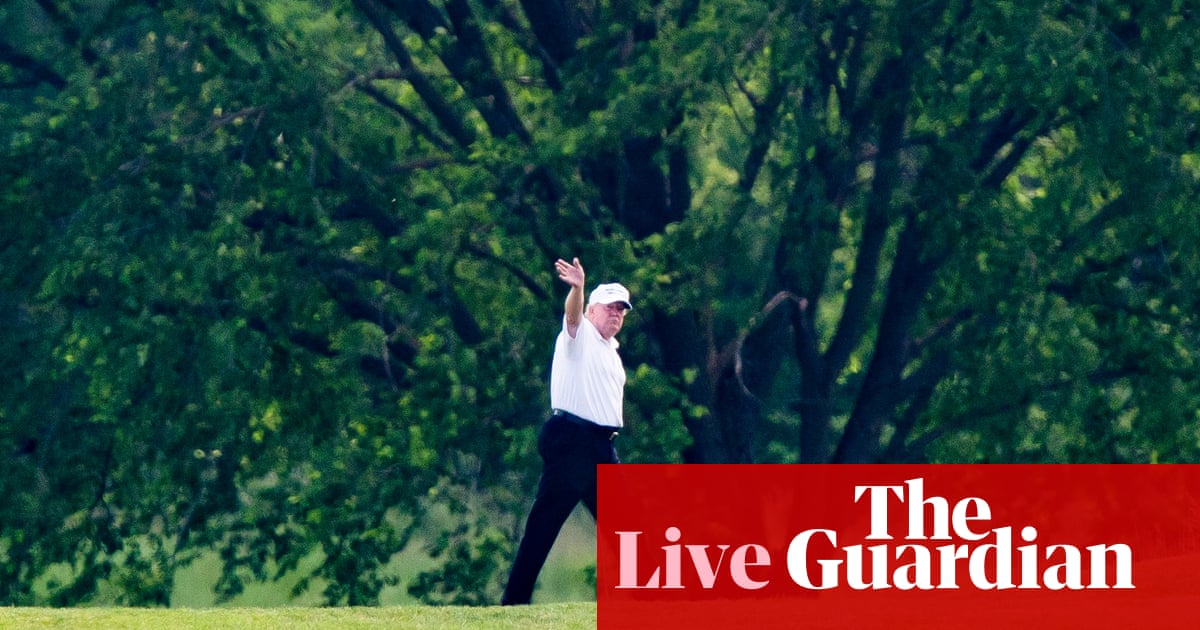 8.52pm BST
The Centers for Disease Control and Prevention (CDC) have reported 1,595,885 cases of coronavirus, an increase of 24,268. The number of deaths had risen by 1,852 to 96,002.
The figures, which have just been announced, were correct as of 4pm ET on Friday, and compared with the same count a day earlier.
8.29pm BST
Arkansas governor Asa Hutchinson has warned of a second peak of Covid-19 in the southern state nearly 30 days after the first during his coronavirus response media briefing on Saturday in Little Rock.
The state's health department reported 163 new coronavirus cases with two more lives lost in the last 24 hours, he said. That's the third straight single-day increase of 150 or more, which includes a single-day high of 455 new cases on Thursday.