Wall Street stocks fall amid concerns on coronavirus response – business live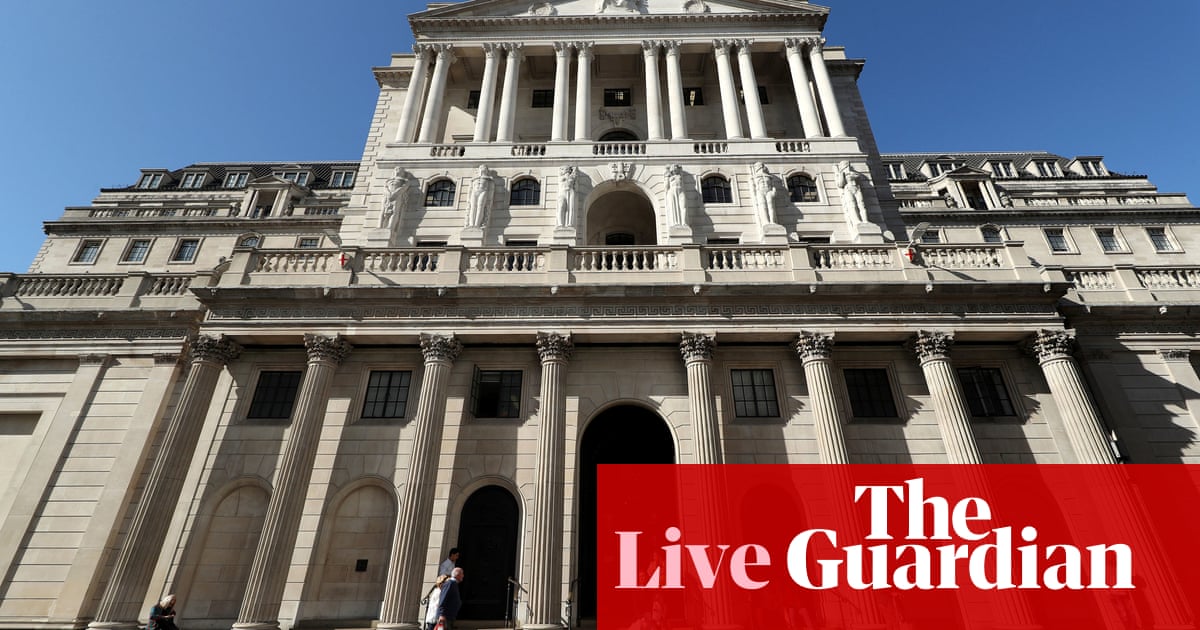 Disappointment over lack of action in Washington as Bank of England cuts interest rates
2.10pm GMT
The number of confirmed cases of coronavirus in the UK has risen to 456, up from 373 a day ago, according to the Department of Health.
You can follow the spread of the infection here on our main coronavirus live blog:
Related: Coronavirus live updates: eighth Briton dies, second UK MP self-isolates and Iran cases hit new record
2.06pm GMT
US stock markets jumped last night with investors hoping for President Donald Trump to unleash a major fiscal response to the coronavirus outbreak. They now appear to be expressing their disappointment at the lack of action.

Even with central banks the world over bringing out their monetary bazookas, the hit to the economy means that it's fiscal spending that is in focus.
DOW JONES U.S. AIRLINES INDEX DOWN 5.8%, SPIRIT AIRLINES, JETBLUE AIRWAYS, AND AMERICAN AIRLINES AMONG TOP PCT LOSERS ON THE INDEX