RFU ends season for all clubs beneath the Premiership due to coronavirus | Sport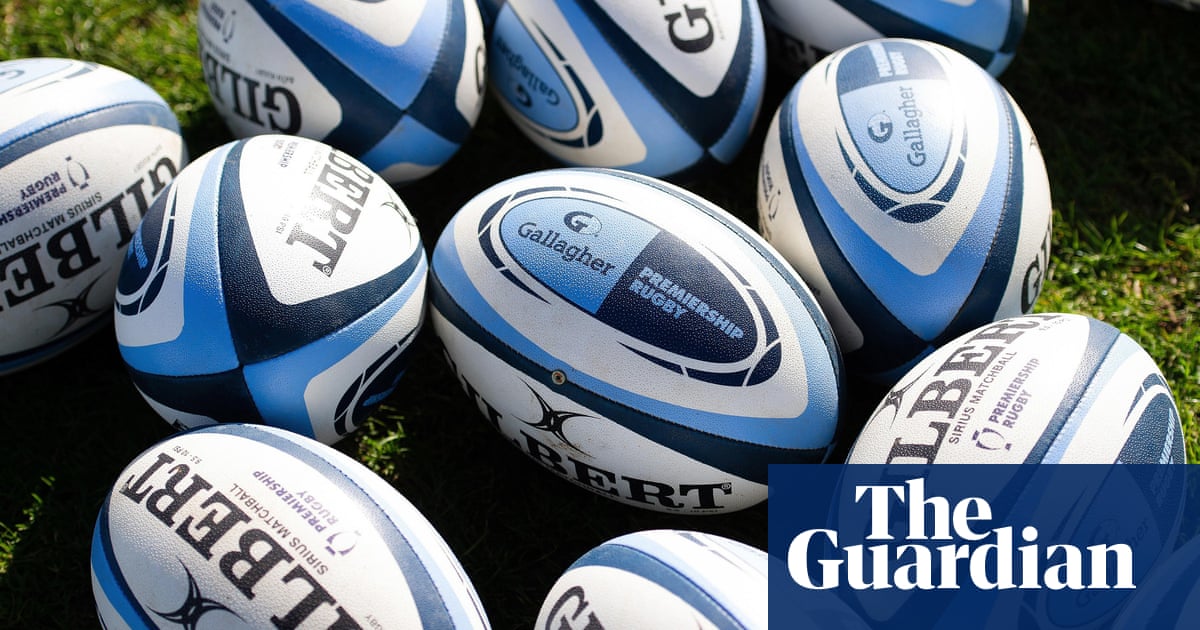 All rugby clubs below the Premiership are facing potentially serious financial implications after the Rugby Football Union confirmed all remaining league and cup fixtures this season below the top division have been cancelled because of the coronavirus outbreak. The RFU will not, however, confirm until next month how key issues such as promotion and relegation will be resolved.
Bill Sweeney, the RFU chief executive, has also indicated the union expects to make a "considerably" bigger financial loss than anticipated this year, which will have knock-on effects across the English game far beyond the 25% pay cuts announced at Wasps and Worcester and which are being mooted elsewhere.
"In this extraordinary situation we are working through a range of potential financial scenarios dependent mainly on the length of this crisis," said Sweeney in a message to the community game. "This was already budgeted to be a loss-making year within a 4 year cycle due to the costs of the 2019 RWC campaign and only hosting two home Six Nations games. The loss will now be considerably more as we face challenges similar to businesses across the entire country."
While the Welsh and Scottish unions have already pledged financial assistance to smaller clubs, the RFU says it needs more time to work through the various permutations. " There may well be much longer term financial implications which we are assessing now," said Sweeney. "It is therefore taking us some time to develop a considered position on how we can support clubs and the rugby community, which we will do.
"We have already undertaken financial measures to safeguard the business enabling us to review all options and programmes to provide support for clubs in these difficult times. We welcome the measures announced by Government which could provide crucial support to professional and community clubs and the RFU. We are in regular contact with Sport England and The Sport and Recreation Alliance to understand how business rate relief and hardship funds can be accessed by clubs and will be providing assistance to make sure every club who is eligible will be supported."
Bringing the curtain down on the season prematurely clearly also has implications for those clubs vying for titles or looking to avoid the drop. Sweeney says a decision will be made by the middle of April. "We are working through the implications of ending the season early and have instigated a thorough process to ensure fair and balanced
outcomes for the game. While we would like to provide all the answers now, we need some time to get it right for the best interests of the game."
Several English Premiership clubs, meanwhile, are hoping their players might agree to pay cuts to help cope with the financial impact of the pandemic. Premiership Rugby has been suspended until at least 20 April, with a further delay expected but the Rugby Players' Association is keeping a close eye on developments. "While we fully appreciate the unprecedented times around global sport, we are also seeking urgent
clarification on the current financial impact for English club rugby," the RPA chief executive, Damian Hopley, told BBC Sport. "Our advice is that players hear what the clubs have to say and then we will consider a collective position across the league."
In the Championship there is fresh concern about the financial outlook following the RFU's recent decision to reduce funding to the second tier. "As of today we are still paying players but what the situation will be next month I don't know," Nottingham's chairman, Alistair Bow, told the Daily Telegraph. "If they go through and remove the funding then the RFU will be seen as totally heartless."