Record jump in US jobless claims expected as Covid-19 hits economy - business live | Business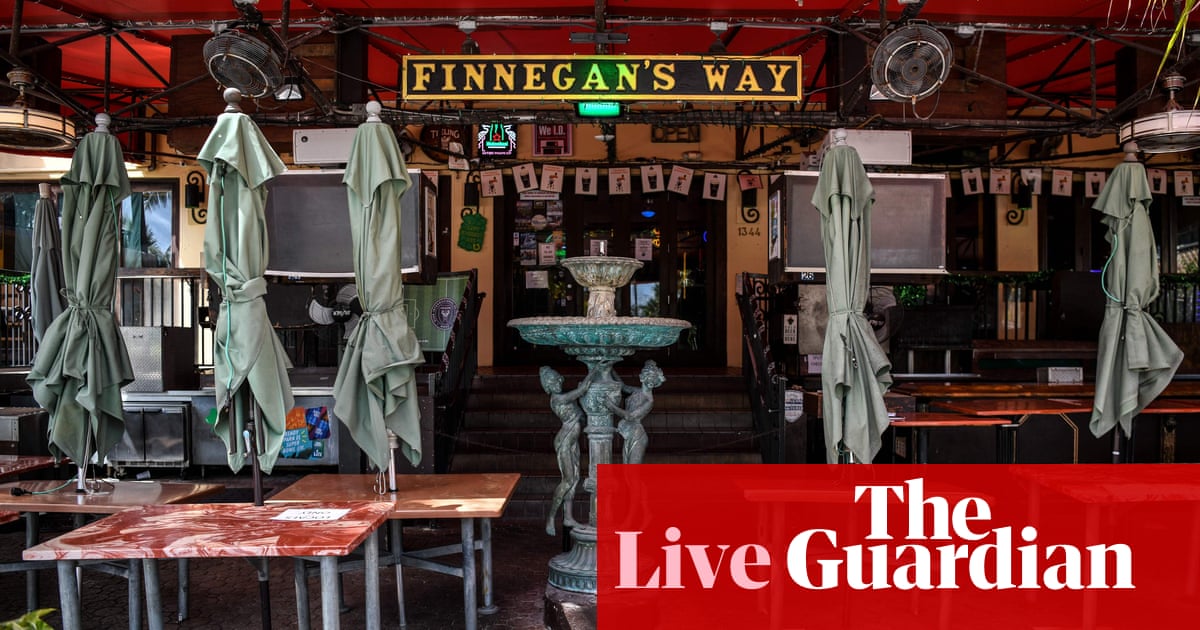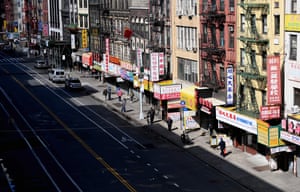 Good morning, and welcome to our rolling coverage of the world economy, the financial markets, the eurozone and business.
The economic cost of the coronavirus is building day by day, as shops close, factories put production on ice and consumers (mostly) follow government advice to self-isolate.
And this is having a severe impact on the jobs market, as we'll learn today.
The number of Americans signing on for jobless benefits – called the initial claims total – is expected to have soared at its highest ever level.
Wall Street economists predict that at least one million US citizens filed initial claims requests last week – shattering the previous record of nearly 700,000 back in 1982.
A week ago, the initial claims total jumped to 281,000, having been steadily below 300,000 for many months.
No-one's quite sure what to expect in a few hours time (12.30pm UK time), but there's broad agreement that today's data will be extremely bad.
Barclays predict that two million Americans were laid off last week, while Citigroup believes it could be four million.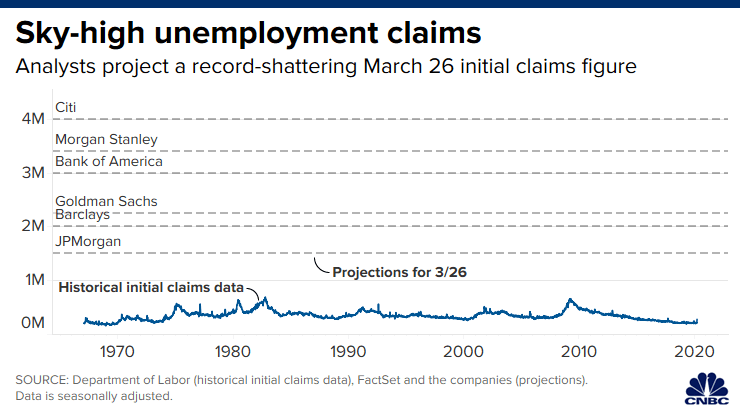 Diane Swonk, chief economist at Grant Thornton, predicts an initial claims figure of between 1 and 2 million – all depending quite how quickly US companies responded to lockdown orders.
And there's no doubt that many, many, millions of Americans are losing their jobs this month.
Swonk says (via CNBC):



"It's the tip of the iceberg, and they're going to be ugly. It depends on the speed at which the claims were filed, and the next week will probably be worse,"

This will be the first shock and awe. … It's terrifying, but it's why nobody is going to tell Congress they did too much."
After a slow start, US politicians have now burst into action.
Last night, the US Senate approved a $2tn relief package, that includes cheques worth up to $1,200 per American earning less than $75,000 a year, $500bn in funds to help stricken sectors of the economy, $350bn in loans to small businesses and $150bn in hospital aid.
The package now moves to the House of Representatives for their approval, although there's already speculation that further stimulus measures will be needed.
Also coming up today
The Bank of England is holding its monthly monetary policy meeting, while the European Central Bank will publish its latest assessment of the euro economy (unlikely to be upbeat!).
Having already announced two emergency interest rate cuts, to just 0.1%, further action isn't expected today. But the BoE could outline its determination to fight the looming UK recession.
After two very strong days, European and US stock markets are expected to drop back today.
The agenda
9am GMT: European central bank's economic bulletin
12pm GMT: Bank of England's monetary policy decision
12.30pm GMT: US weekly initial jobless claims
12.30pm GMT: US trade balance for February