Markets rebound after worst day since 1987 amid coronavirus panic – business live | Business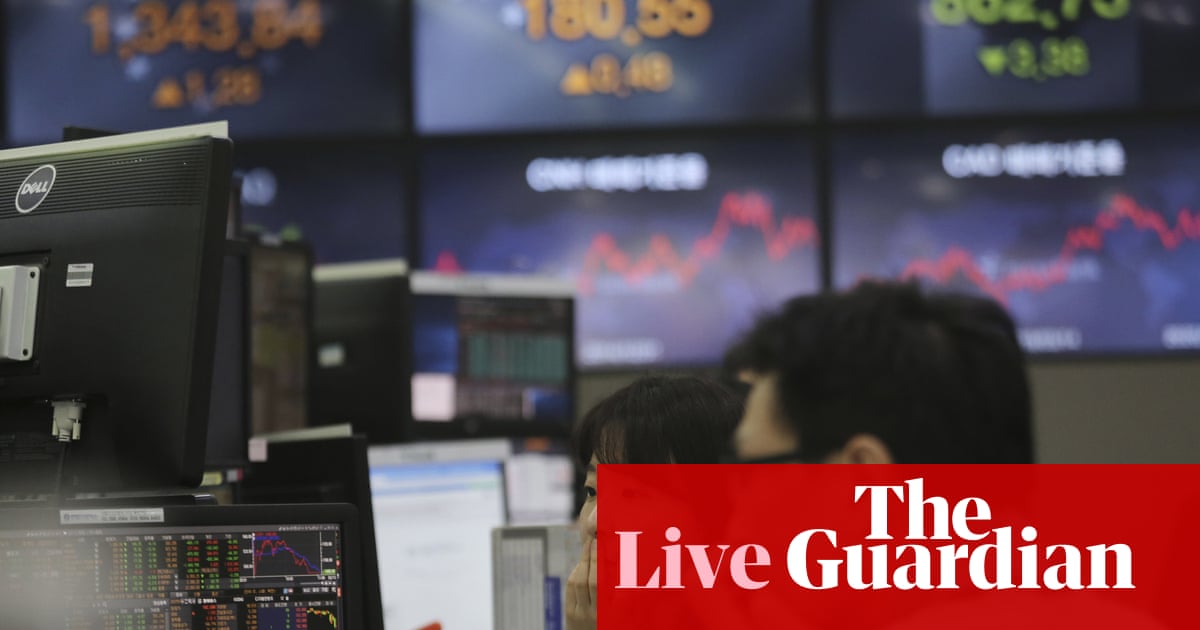 Good morning, and welcome to our rolling coverage of the world economy, the financial markets, the eurozone and business.
World markets are in panic mode, after the worst day since 1987 on both sides of the Atlantic yesterday.
Investors are grappling with three questions; how bad the coronavirus pandemic will become, how serious an economic downturn it will cause, and whether policymaker will intervene decisively and effectively to spend the bleeding.
(Many will also be pondering why they didn't sell three weeks ago, but this is no time for introspection).
It's already been a wild Friday in Asia-Pacific. Japan's Nikkei index plunged by 10% at one stage, matching the horror scenes on the London and New York stock exchange on Thursday. Australia's market saw blistering selling too, sending the S&P/ASX200 down 8%.
But…. there was a late mini-recovery, meaning Tokyo *only* finished 6% lower, with Sydney down 4.4%. And that means European markets MIGHT have a better morning.
That late comeback in Asia may show hopes of a co-ordinated fiscal and monetary response to the crisis over the weekend, or may suggest that some investors think the sell-off has gone far enough.
Last night, the US Federal Reserve delved into its arsenal — pledging to inject at least $1.5tn into the markets, and to restart its bond-buying programme. That, though, didn't prevent fresh losses on Wall Street.
So what for Europe and the US today?
Frankly, who knows how the next few hours will play out. But it's not going to be a gentle ride.
As things stand, the FTSE 100 is expected to rebound by at least 3% – bringing some relief to the City. Wall Street is also being called higher — with Dow futures up over 800 points.
That wouldn't even recover Thursday's rout, though, let alone the losses of the last three weeks. But traders may be grateful for what they can get.
Ipek Ozkardeskaya, analyst at Swissquote, warns it could be a volatile day:



The FTSE 100 tanked 640 points yesterday to the lowest levels in more than seven years. The 30-billion-pound fiscal support, the 50-basis-point interest rate cut, nor the additional monetary stimulus package helped improving appetite in British stocks. Banks, energy and mining stocks lost big.

Trading on FTSE futures (+3.30%) hint that the British blue-chip index may lick its wounds today. Cheaper sterling and steady oil should give some support to the index, but gains remain fragile.
We'll be tracking all the action through the day. Hold tight.
The agenda:
3pm GMT: University of Michigan survey of US consumer confidence