Julie Ertz summons late winner for US in SheBelieves Cup victory over Spain | Football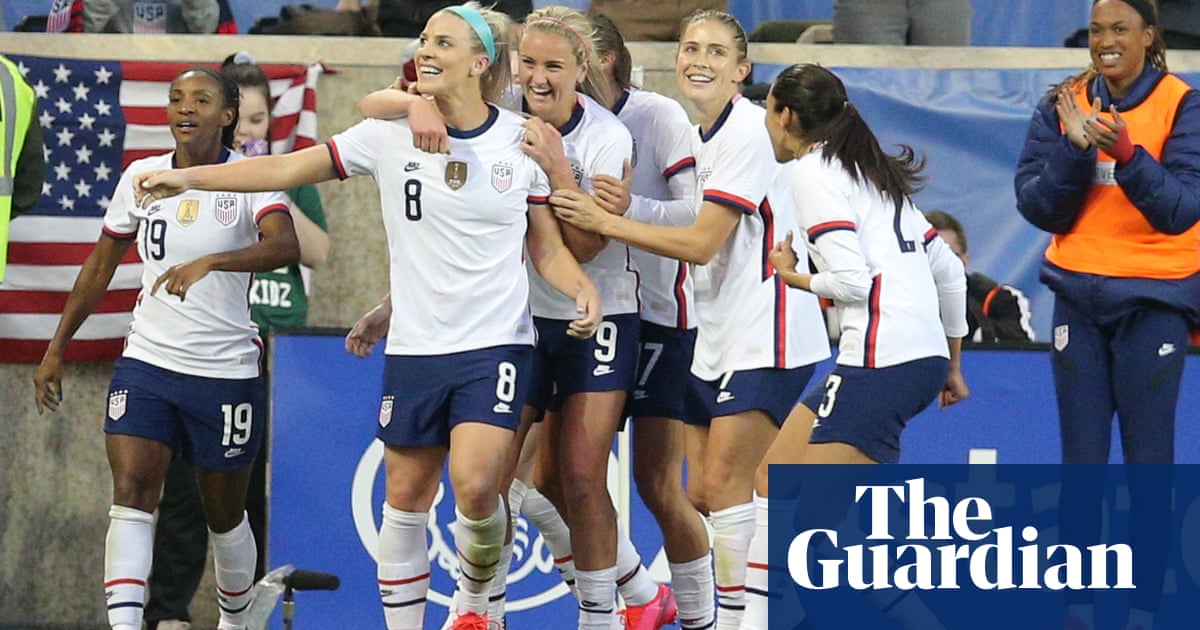 Julie Ertz's header in the 87th minute extended the US's unbeaten streak to 30 games as the Americans sealed a 1-0 win over Spain in the SheBelieves Cup on Sunday at a sold-out Red Bull Arena.
Christen Press sent in a free-kick from the left and Ertz, running at full speed, nodded the ball past Sandra Panos. The Spanish goalkeeper got a hand to the shot but could not prevent it from going into the net. The win gave the US six points and put them in position to win the four-team tournament if they avoid defeat against winless Japan on Wednesday.
The US had some great scoring chances, only to be stopped by Panos. She pushed a shot by Megan Rapinoe over the crossbar in the 32nd minute and made a diving stop on a long-range effort by Samantha Mewis in the 60th minute.
Spain had their chances though. Alyssa Naeher collected a well-struck shot by Alexia Putellas in the 40th minute. A curling shot by Marta Cardona went just wide in the 68th minute and Naeher had to handle a header by Petullas shortly afterwards.
The tournament ends on Wednesday in Frisco, Texas, with England facing Spain and the US playing Japan. England beat Japan 1-0 in Sunday's opener of the doubleheader at the 25,189 capacity Red Bull Arena.
In a pregame celebration, defender Crystal Dunn was honored for winning her 100th cap in a game against Mexico last month. She was the 39th US woman to hit that mark. Ertz made her 100th appearance in the win over England on Wednesday.