England's Joe Marler banned for 10 weeks after grabbing Jones' groin | Sport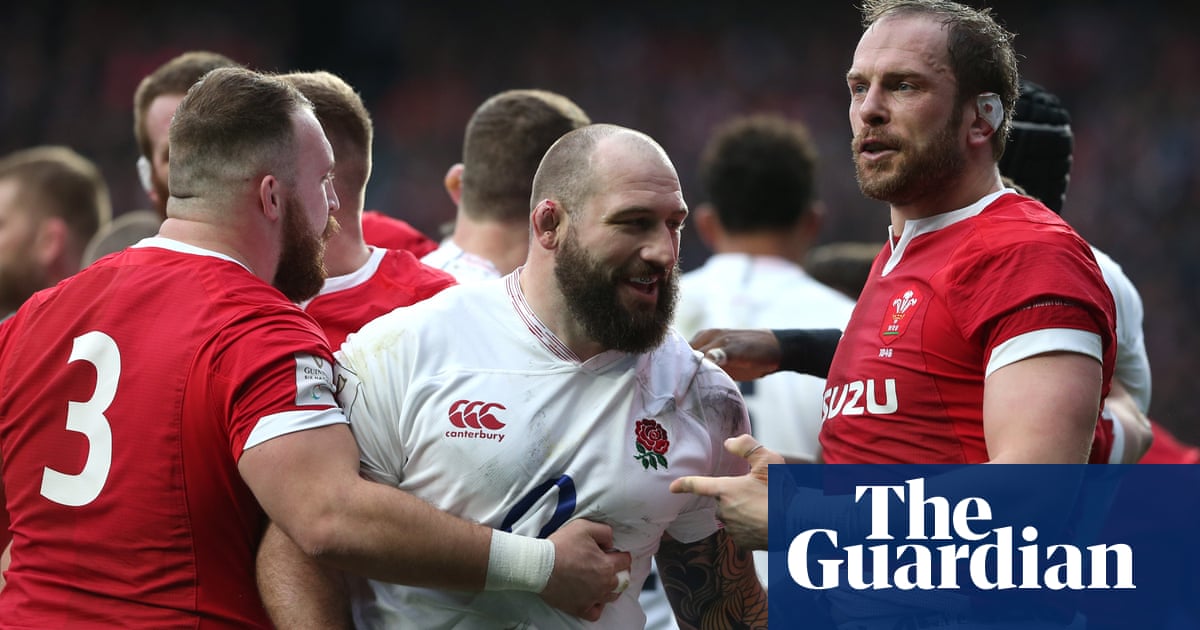 Joe Marler has been banned for 10 weeks for grabbing Alun Wyn Jones's genitals during England's victory over Wales last weekend, ensuring his season is in effect over. Manu Tuilagi has been given a four-week suspension for his red card but Courtney Lawes has been cleared.
Marler was found guilty of "grabbing, twisting or squeezing" Jones's genitals following the bizarre incident with the Wales captain during the first half of England's 33-30 victory and was initially banned for 12 weeks. Due to mitigating factors including "good character" and "remorse", three weeks were knocked off the ban but an extra week was added because of his poor disciplinary record. He is free to play again on 8 June – the Monday after the regular Premiership season is due to end. If Harlequins reach the Premiership play-offs Marler may yet appear again this season but it is highly unlikely he would be parachuted in, even if they do.
It is far from the 29-year-old's first transgression but for those who perceived Marler's actions as a light-hearted attempt to wind up Jones there will be a sense of astonishment that he has been banned for 10 weeks, particularly given that the France prop Mohamed Haouas was banned for only three for punching Scotland's Jamie Ritchie in the face. On the other hand, there are those who wanted the book thrown at Marler for an incident that has polarised opinion.
As things stand, he will be available for England's summer tour of Japan – if it goes ahead – but given the likelihood that the Premiership will be affected by measures introduced by the government to combat the spread of coronavirus, it is unclear how many matches Marler will end up missing. He retired from international rugby in September 2018, only to reverse his decision in time for last year's World Cup, but there is now every chance he has played his last match for England. Yet he had established himself as the team's first-choice loosehead during the Six Nations.
At his hearing, Marler accepted that he had committed an act of foul play but denied that he had "grabbed, twisted or squeezed" Jones's genitals. The panel disagreed and, given the low-end sanction for the offence is 12 weeks, it has proved to be a costly error of judgment by Marler. After the match, Jones, the Wales captain, called on the authorities to act and Marler was subsequently cited. There was an argument that Marler could have been cited for "acts against the spirit of good sportsmanship" but not specifically for "grabbing, twisting or squeezing" Jones's genitals, which would have allowed the panel to show more leniency. Marler has the right to appeal but in all likelihood his season is now over.
On Thursday, before the outcome of Marler's hearing was known, the Wales head coach, Wayne Pivac, said: "There's no place for that in the game, whether it's banter or [assault]. We're all role models for the young players and the next generation of the game, and there are rules in the game. You can't go outside those rules. If you do, then you face punishment."
Tuilagi has been banned for four weeks for his shoulder charge to the head of George North. The Leicester centre contested that his actions warranted a red card but was found guilty and suspended for an initial six weeks, down to four on mitigation. Lawes, meanwhile, is free to play after the disciplinary panel ruled that a tackle he made on Jones did not warrant a red card.
Meanwhile, the BBC director general, Tony Hall, has told MPs that it would be "dreadful" if the Six Nations goes behind a paywall. The tender process for the next broadcasting deal, from 2022, is set to finish imminently with Sky reportedly in the running with a £300m deal.
Speaking at a hearing of the digital, culture, media and sport select committee, Hall said: "We're not allowed to put in a joint bid but we have a put in a bid which would sublicense to ITV or allow them to sublicense to us. I honestly think our audiences have been brilliantly served by having Six Nations free to air. I think rugby in this country and also in Wales, Scotland and Ireland is really important that it remains free to air. We found this brilliant way of doing it with ITV to share the costs. It would be dreadful if the Six Nations disappeared behind a paywall."