eBay urged to clamp down on coronavirus profiteering | UK news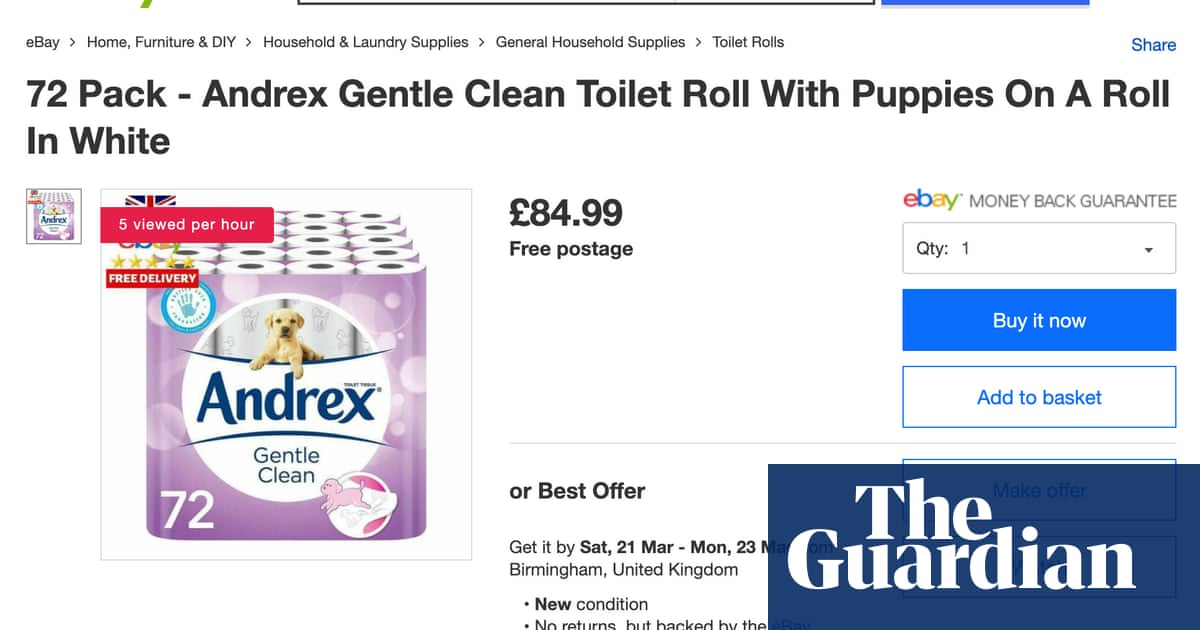 EBay has been urged to clamp down on people profiteering from the coronavirus outbreak as sellers rake in hundreds of pounds from vastly inflated prices on household goods.
The Guardian found one UK-based seller who had pocketed £1,000 from selling packs of Andrex toilet roll at £50 each – more than double the retail price – on eBay since Saturday morning.
Another had sold a 72-pack of toilet roll for £99.90, quadruple its regular price of £27, while the same product was advertised by another seller for £84.99.
This seller, apparently based in the Midlands, appeared to have bulk-bought dozens of cleaning products and uploaded them to eBay at huge mark-ups over the weekend as panic-buying swept UK supermarkets.