Coronavirus US updates: Trump closing Canada border for 'non-essential traffic' – live | US news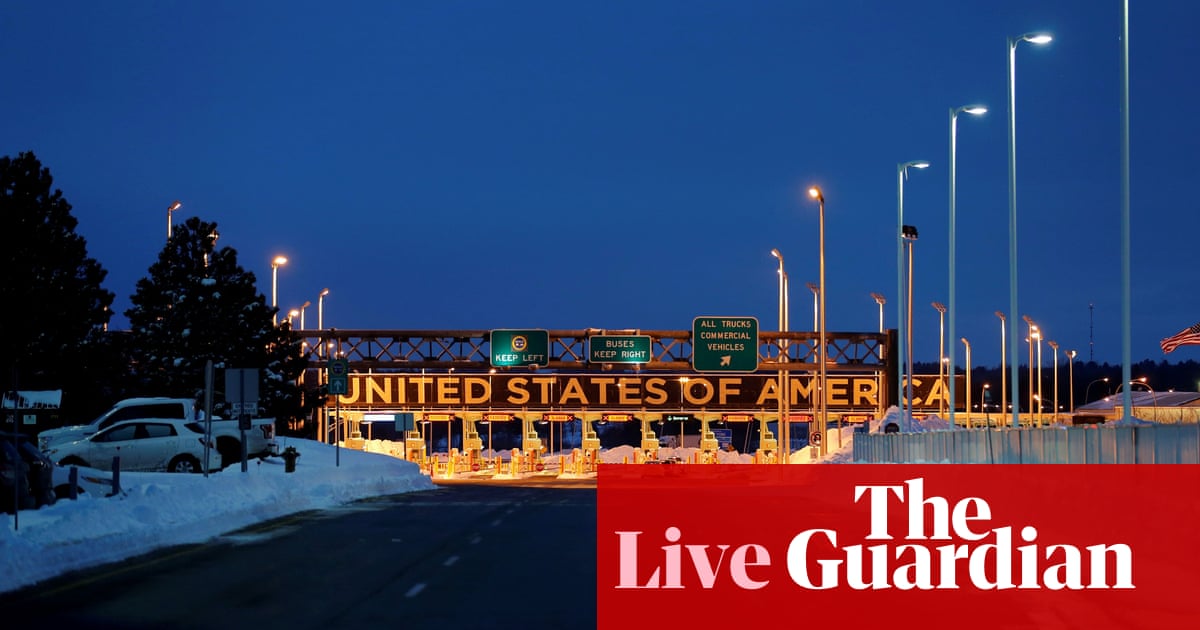 The global pandemic is straining ties between the United States and China further. Matthew Lee, diplomatic writer at Associated Press, has been looking at how coronavirus became the latest flashpoint between the two nations:
Since the virus has spread, he reports, Trump and his top aides have stepped up their criticism of China, noting consistently that the outbreak was first reported in the Chinese city of Wuhan. They have referred to Covid-19 as the "Wuhan virus" or the "Chinese virus" on multiple occasions, disregarding World Health Organization terminology that avoids identifying the virus by geography.
On Tuesday alone, Trump discussed the Chinese source of virus outbreak during at least two events. At a State Department news conference, Mike Pompeo referred six times to Covid-19 as the "Wuhan virus", and suggested the Chinese are attempting to distract the world from the shortcomings of its initial response.
In a meeting with hotel executives at the White House, Trump took pains to make clear that the virus originated in China, asking pointed questions of Marriott CEO Arne Sorenson about where the impact was first felt.
"And this all started in China? That's where you first saw the problem and where you first got hit?" Trump asked.
"Absolutely," Sorenson replied.
"Hopefully, you all heard that," Trump told reporters.
Having already been targeted by Trump in a trade war and by Pompeo and others for repression of Muslim and other religious and ethnic minorities in western Xinjiang Province, the Chinese have taken particular offence to the constant repetition, complaining vociferously and suggesting that the US military may have actually introduced the virus to Wuhan.
"Recently, some American politicians have linked the new coronavirus with China to stigmatize China. We express strong indignation and opposition to it," foreign ministry spokesman Geng Shuang said Tuesday. "We urge the US to immediately correct its mistakes and stop unwarranted accusations against China."
That, in turn, has prompted angry US protests with the State Department hauling in China's ambassador to the United States to complain and Pompeo calling the top Chinese diplomat to re-register the anger.
"The disinformation campaign that they are waging is designed to shift responsibility," Pompeo said, before quickly adding that "now is not the time for recriminations."
Yet recriminations seem to be the order of the day.
"China was putting out information which was false that our military gave this to them," Trump said. "That was false. And rather than having an argument I said I have to call it where it came from. It did come from China. So I think it's a very accurate term. But no, I didn't appreciate the fact that China was saying that our military gave it to them."
Shortly after Trump's comments, the Chinese foreign ministry announced the expulsion of American reporters from the New York Times, Wall Street Journal and Washington Post.
Pompeo responded to that news: "I regret China's decision today to further foreclose the world's ability to conduct free press operations that frankly, would be really good, really good for the Chinese people in these incredibly challenging global times. Where more information, more transparency are what will save lives. This is unfortunate," he said. "I hope they will reconsider."