Coronavirus: Spain's tourist industry braces for big losses at Easter | World news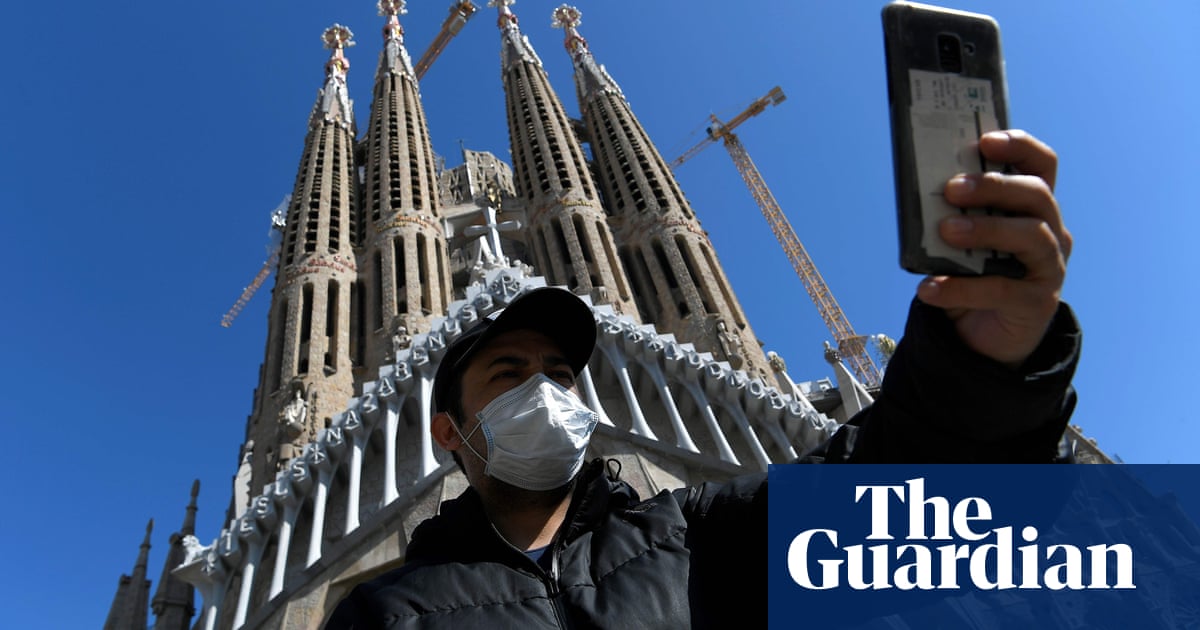 Spain's tourist industry is braced for huge losses over the Easter period and beyond as people cancel travel plans and major events are postponed as a result of the coronavirus.
Last year, nearly 84 million people visited Spain, 18 million from the UK. Tourism is the nation's third biggest industry, accounting for 11% of GDP. Even before the severe restrictions, including schools closures and bans on large public events, announced in the Madrid area, bookings were down.
According to the Spanish hoteliers' confederation, reservations were already down 20-30%, in particular for holidays in Catalonia, Valencia and the Balearic and Canary Islands, in February compared with last year. Hotel bookings were down 24% in Madrid and 20% in Barcelona.
"The impact is really significant, especially on conferences and visitors travelling long distances," Ramón Estalella said on behalf of the confederation. "If it's only for a month, the impact won't be so great, once confidence is restored. But it is impossible to predict. Every day there are new announcements from different countries and regions and government measures that change the outlook."
A ban on trips organised by Imserso, the state body that arranges holidays and outings for the elderly, will have a huge effect on many parts of Spain, Estalella added.
The health scare is a further blow to Spain's tourism industry, parts of which have yet to recover from the collapse of Thomas Cook last year.