Coronavirus: Italy escalates lockdown measures again as toll nears 5,500 | World news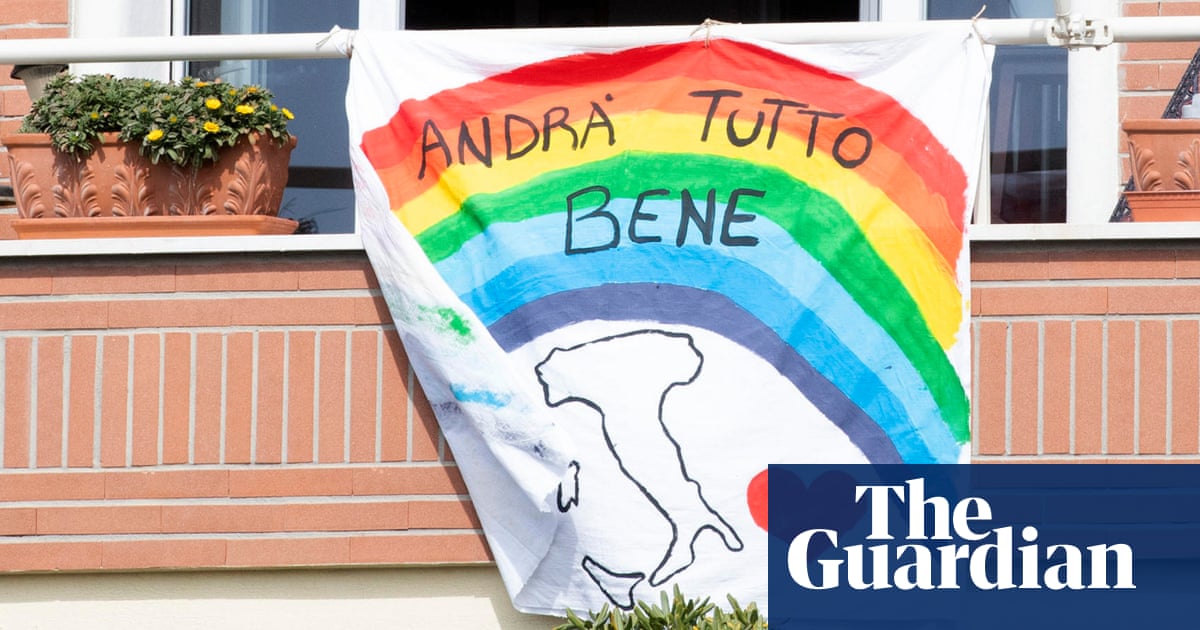 Italy has banned any movement inside the country and closed all non-essential businesses as it desperately seeks to stem the spread of coronavirus following a horror weekend in which more than 1,400 people died.
The escalating measures, which leave the government short of remaining population control levers, came as the rate at which Covid-19 spread around the world continued to accelerate, growing by more 130,000 cases in the past four days.
Italy, the country firmly at the centre of the global crisis, exceeded China's death toll last week despite having fewer confirmed infections and a far smaller population. More than 6,500 Italians are now testing positive every day, with the average age of those dying 78.5.
Supermarkets, banks, pharmacies and post offices are among the businesses that will be permitted to keep trading under the new rules. On Sunday Italians were also banned from moving across municipalities other than for "non-deferrable and proven business or health reasons or other urgent matters", the health ministry said.
Police squads in Rome were checking documents and fining those outside without a valid excuse. Those who were out shopping were forced to wait in line at the entrance to make sure the store was filled with only a handful of people at a time. Joggers were asked to limit their runs to laps around the block.
People out for a walk were fined if they broke the rules and wandered into a park or stopped to take pictures of historic scenes of a city without any people.
The Italian prime minister told the country it was facing its gravest moment since the second world war and that all businesses and factories that were not "strictly necessary, crucial [or] indispensable" would close until 3 April.
"We will slow down the country's productive engine, but we will not stop it," Giuseppe Conte said late on Saturday, shortly after it was announced that 793 Italians had died from coronavirus, the most in a single day anywhere in the world.
Another 651 Italians died on Sunday, bringing the overall toll to more than 5,400. Nearly 60,000 people across the country are confirmed to have the virus.
In other developments on Sunday:
The first cases were confirmed in Gaza and Syria, intensifying existing fears about how their health systems would cope with an outbreak of the virus.

The death toll in Spain climbed past 1,720 people, exceeding the official figures of more than 1,600 killed in Iran, and the Spanish prime minister Pedro Sánchez warned "the worst is still to come".

More than one billion Indians were asked to observe a one-day curfew, as Australia introduced curbs on commercial activity.

Boris Johnson gave his most explicit warning yet that the UK might face an Italian-style lockdown amid mounting criticism of a mixed message from the prime minister's office.

At least 23 people died and dozens more were injured as Colombia's prisons were rocked by riots and protests by inmates demanding better protection from the virus.

The German chancellor Angela Merkel was quarantined after it emerged that one of her doctors had tested positive, while Rand Paul became the first US senator to test positive.

Italian opera star Plácido Domingo announced on Facebook that he had contracted the virus.
Saverio Chiaravalle, vice-president of the order of doctors in Varese, Lombardy, said of the Italian figures that "the numbers are still going up too much" .
"Maybe there was a slight decrease today but we can't be enthusiastic yet because until yesterday there were remarkable increases. It is early to be optimistic – there are emergency units in Lombardy that are still overwhelmed. For a month we've been trying to fight this like crazy and we haven't yet seen a major result.
"In many cities there are people who still don't understand the importance of staying at home," Chiaravalle added. "We need strict rules, all medics agree with the rules as one of the only weapons we have to fight this is to isolate. It is a sacrifice by all, for all, to try and overcome this situation."
Italy now accounts for more than a third of the world's total of around 13,000 deaths. It has the second-highest number of cases with 53,578 out of the global total of more than 307,000.
India's confirmed coronavirus cases grew to 341 on Sunday and the government ordered lockdowns in 75 districts across the country to contain the spread. Delhi was among several cities to ban all gatherings in the capital and close all but non-essential businesses. The Indian prime minister, Narendra Modi, said the curfew observed on Sunday – marked with a raucous applause and banging of pots at 5pm to thank emergency service workers – was important but a long fight lay ahead.
China, which recorded its first new domestic case for four days, still has the most cases with 81,346, according to Johns Hopkins University but the United States has the third-highest number of cases.
Coronavirus cases in the US increased to more than 30,000 on Sunday, while leaders in New York urged President Donald Trump for more federal help, warning more people would die without it. The US has 85 million people subject to stay-at-home orders after New Jersey on Saturday joined New York, Connecticut, Illinois and California in ordering people to stay inside.
As concerns mount about the impact of the outbreak on the world's number one economy, congressional leaders and White House officials were in talks about launching a $1tn stimulus package.
The Australian government ordered the closure of restaurants, cinemas and pubs – the latter sparking a run on liquor stores – but said schools would remain open for now, though some states have already ordered students not to go to class. South Australia and Western Australia said they would close their borders to other states this week.
In Latin America, Mexican health authorities said on Saturday that there were 251 confirmed coronavirus cases in the country, 48 more cases than a day earlier.
Colombia has recorded its first death, a taxi driver who carried two Italians in his cab earlier this month before becoming ill. In Argentina, the government is considering declaring a "state of siege", the security minister said, in order to enforce its nationwide lockdown.