Arnold Schwarzenegger and his tiny horses urge people to stay home | Film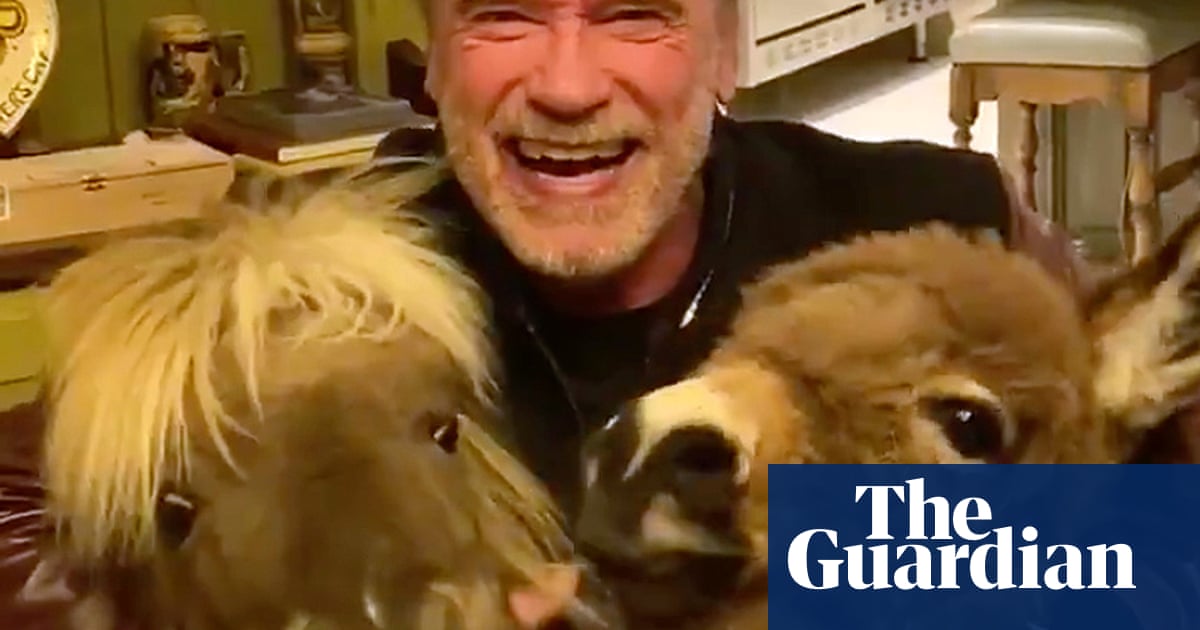 Arnold Schwarzenegger has a stern message for Californians tempted to defy Governor Gavin Newsom and go out to bars, restaurants or wineries while the coronavirus outbreak rages: "Stay at home as much as possible. Listen to the experts, ignore the morons (foreheads). We will get through this together."
On Sunday, the Terminator star and former California governor posted the message and a short video to Twitter. It was not immediately clear what he meant by "foreheads" but the video featuring the actor and two pets, miniature horse Whiskey and donkey Lulu, quickly set the internet on fire.
"See, the important thing is you stay at home," Schwarzenegger said while he fed carrots to his diminutive equine pals, "because there is a curfew now.
"Nobody is allowed out, especially someone that is like 72 years old. After you're 65, you're not allowed out of the house any more in California. So we eat at home."
"Oh yes that's yummy," Schwarzenegger added, feeding a carrot to Whiskey. "Lulu loves carrots, Whiskey loves carrots, I just had my little bit of vegan food. Oh yes, that was yummy, huh?"
Coronavirus, or Covid-19, is a respiratory illness that can cause pneumonia-like symptoms. Most people who contract it recover but among the elderly and infirm it can be fatal. According to figures collated by the New York Times, as of Monday morning 3,602 cases have been confirmed in the US and 66 people have died.