8 Shows To Binge Watch While You're Stuck At Home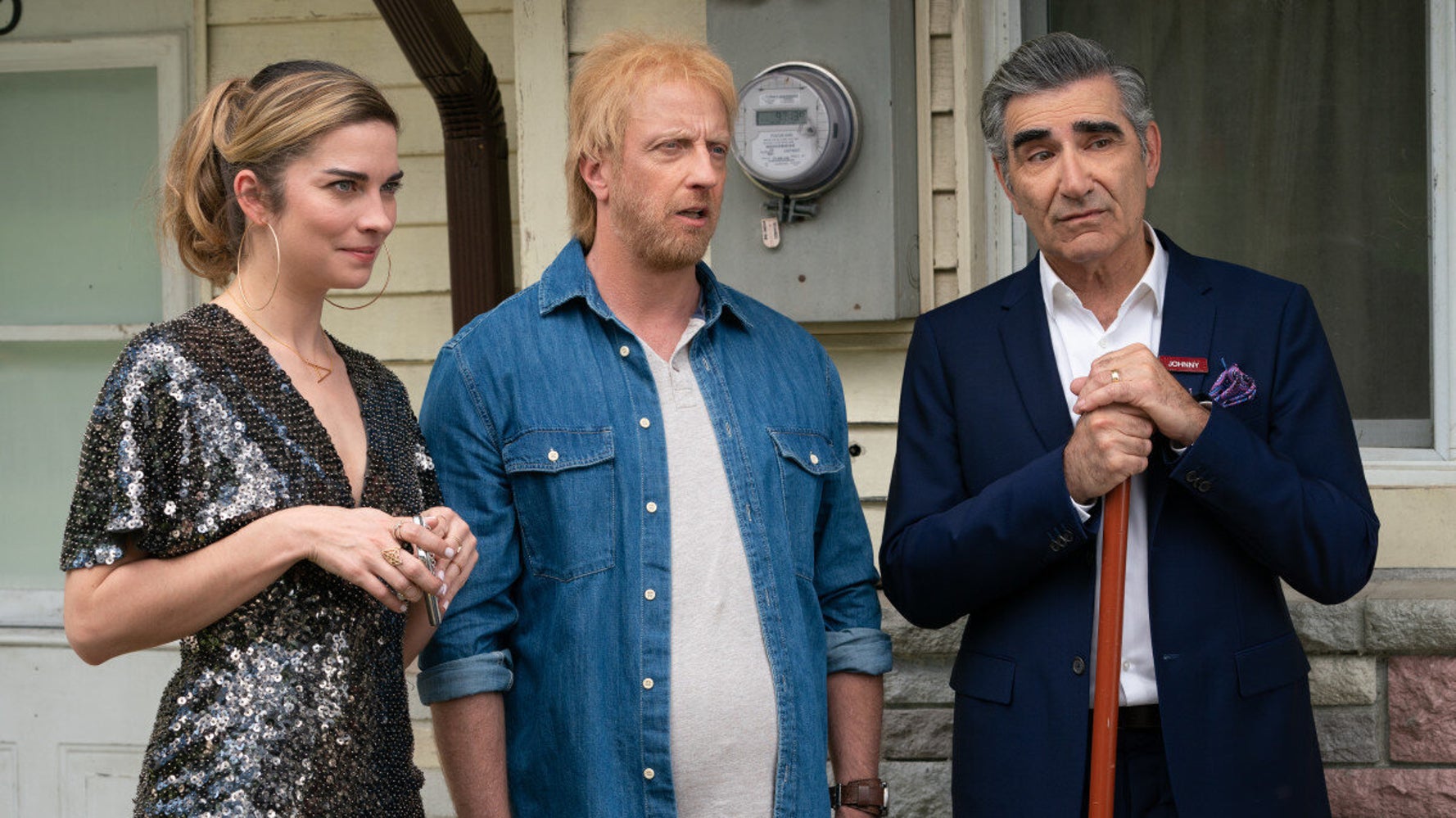 I've decided that an excellent way to spend my self-isolation time is watching light-hearted, well-written shows that have a slight edge of absurdity to fit the moment. Anything too saccharine and cheery will make me jealous. I want happy and funny, with a hint of insanity to match my now perennial mood.
For those who think laughter sounds pretty good right now, I've compiled a list of eight shows to watch during your solo time.
I've shied away from shows that get too existential like "The Good Place" and "BoJack Horseman." My recommended shows only nod at societal darkness.
A few of these shows aren't readily available to stream, but you can buy them for around $20 on a platform such as Amazon Prime. With theatrical movies like "The Hunt" now charging $20 to rent online, I'd argue that if you're considering making that purchase, you'd be better off spending money on multiple hours of a high-quality comedic television season instead.
Read on for the recommendations.
And one other thing to note: A Twitter post has gone super viral recommending a Google Chrome extension that allows users to stream Netflix shows at the same time. The app is called Netflix Party. Reviews suggest it may be a bit spotty and is probably overwhelmed by the attention right now. But if you're separated from your friends and loved ones, this service has the potential be a decent way to connect a little bit better during this time.

Premise: Two fledging ad men make janky-but-endearing commercials for local businesses. The money is never great, but it's enough to fund their hijinks.
Setting: Contemporary Detroit
Why watch now? "Detroiters" and Tim Robinson's other show, "I Think You Should Leave With Tim Robinson," have made me laugh harder than any other shows in the last year. This one balances the heart of two people trying to make it in a city on the brink with comedic absurdity. That feels just right for this moment.
Runtime: 20 episodes of roughly 20 minutes
Notable Cast: Sam Richardson and Tim Robinson
Premise: Comedian Larry David plays a grumpier version of himself as he occasionally works on passion projects, but mostly uses his immense time and wealth to pick wild fights. The David character wanders the world, dishing out observational humor and social commentary while aiming to destroy anything that annoys him along the way.
Setting: Contemporary Los Angeles
Why watch now? As we all hunker down with extra care, there's something joyous in being able to watch a cranky man of David's age stroll around Los Angeles yelling at people over extremely trivial complaints.
Runtime: The new season is 10 episodes of roughly 35 minutes. You can jump right in, but there are also nine previous seasons.
Notable Cast: Larry David, Susie Essman, Jeff Garlin, Cheryl Hines and J.B. Smoove
"Key & Peele" (Comedy Central/Stream on Hulu)
Premise: Two sketch comedians portray various exaggerated characters. The sketches typically subvert some aspect of society.
Setting: Varied
Why watch now? "Key & Peele" was the best sketch show of the 2010s, and the humor reached a broad audience. Unlike with "Saturday Night Live," which caters more to the news of the day, turning on an old episode of "Key & Peele" guarantees comedic material that's still relevant. A perfect zone-out show for the moment.
Runtime: 53 episodes of roughly 21 minutes, plus a special. But you can pick and choose or watch out of order.
Notable Cast: Keegan-Michael Key and Jordan Peele
"Nathan For You" (Comedy Central/Stream on Hulu)