Two wheels, limitless adventure: pro tips for planning the ultimate cycling holiday | Your holiday, your way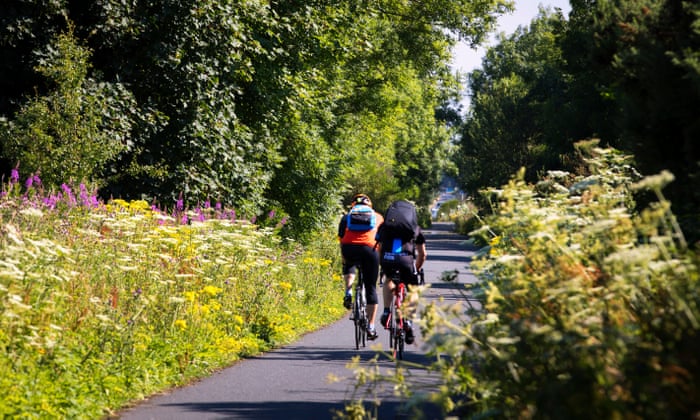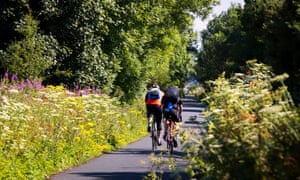 Freedom to explore at your own pace, reaching parts of the landscape other travellers can't get to and connecting with local culture – cycling offers a unique way to discover new destinations with a heightened sense of freedom and flexibility. Throw in the health benefits of an endorphin-releasing daily workout and it's easy to see the appeal of pedal-powered tourism.
It's also easier to embark on a bike tour than you'd think. From choosing a destination, to the essentials to pack, Clare Dewey, founder of epicroadrides.com, the independent digital travel guide for road cyclists, shares her top tips for making the perfect travel memories on two wheels.
Decide which cycling format to focus on
Cycling holidays come in many different forms but two popular formats include point-to-point; riding A to B with accommodation stops along the way, and fixed-destination trips; daily routes returning to one location.
Europe has many well-marked EuroVelo (a cycling network) routes with campsites and B&Bs that make it relatively easy to plan a point-to-point adventure, but for first- timers and families with younger children, Dewey recommends riding from one location.
"There's much less planning and less specialist kit to consider," she says. "It's a much more relaxing holiday because you're not constantly packing up your stuff.
"Plus if you base yourself out of one decent-sized place, like lovely Amiens in northern France for example, you should have good bike facilities close by should you encounter any dreaded mechanical problems during the day."
Set realistic goals
If you want everyone in the group to stay friends when it's time for sundowners, it's vital to be realistic about the cycling experience and fitness levels in your group.
"Set the ride expectations with your friends and family before you go away," says Dewey. "And be honest – if you've only ever ridden your bike on flatter urban roads, it's probably not wise to head for a fortnight fighting killer mountains in the Alps."
"When you're considering how long to make your daily rides, as a rule of thumb, riders of average fitness can aim for a couple of hours in the saddle, 25-30 miles at a comfortable pace, broken up with a 45-minute coffee stop. Of course, if you're a fit, experienced cyclist on a dedicated cycling holiday, this will just be the starting point."
Bring your own bike
"Taking your own bike has a number of advantages," says Dewey. "It mitigates many of the unknowns that come with hiring. You know how your bike has been serviced and it's set up the way you like it, reducing the risk of injuries from pedalling in a different riding position."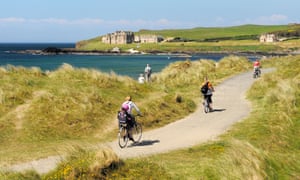 "Perhaps most crucially, you know the saddle is comfortable. After all, it's hard to enjoy sweeping views with a sore bottom. Bike rental shops often don't have female- specific saddles so from a female perspective, BYO is often the way to go."
Travelling by ferry makes taking your own wheels simple, as you won't need a bike box. You can just rack it on the car. Just remember that you need to state the car height and width with bikes attached when booking.
Plan ahead
Good route planning ahead of your trip is essential, and finding a source of local knowledge in the planning stage really helps.
"We've ridden all of the routes we recommend on epicroadrides.com," says Dewey. "But if you're going in cold, look for the smaller roads away from major urban areas – coast roads can offer spectacular views. Take into account the amount of climbing in the route you plan, as this really affects how hard the route is."
Thinking about locations where you can stop and have a break is important. "Finding a beautiful piazza for a stunning lunch outside or a lovely coffee stop in the sun, those are the moments that make the trip special. And definitely allow time in your route to stop and take it all in."
Pack smart
Before you head off on holiday make a list of all the things you usually use on your rides, such as bike shoes, saddle bag, GPS mount, helmet and pump. Pack your own GPS system with your routes pre-loaded so you won't find yourself wrestling with someone else's unfamiliar technology.
If you're travelling by ferry, you'll easily have room for the familiar kit that makes your saddle time more comfortable and you'll save on hiring fees.
"Don't assume it's going to be sunny," says Dewey. "Always pack a lightweight stashable waterproof rain jacket and gloves. If you're staying in one location, two-three sets of clothing should suffice, or look for hotels with laundry services. And don't forget your padded shorts to protect that bottom, some snacks for energy on the move, and two spare inner tubes. Yes, two – or even more, if you've got room!"
Two cycling trips in Northern Ireland
Ready for the road? Travel writer Nicola Brady picks two cycling trips that kick off in Belfast – just a half hour drive by car or taxi or a 55 minute train journey from P&O's terminal at Larne Harbour
Mournes and Ards
You don't need to travel too far out of Belfast before you're met with gorgeous scenery. And on this self-guided trip with Iron Donkey bicycle touring, you'll see it all on two wheels, from the beautiful Mourne mountains (said to be the inspiration for the Chronicles of Narnia) to the serene Strangford Lough. This area is a culinary hotbed, too – one of the best restaurants in the country, Overwood, is in Killinchy, and pubs such as the Poacher's Pocket in Comber provide the perfect hearty lunch. You'll be cycling no more than 41 miles a day, some of which is on peaceful canal and greenway cycling paths, the rest on quiet country roads. Luggage transfers are available, if you'd rather not travel with your panniers.
Details: The seven-night trip starts from £655, including accommodation and breakfast, with bike rental starting from £125; irondonkey.com.
Sightseeing and cycling
If you'd rather combine a bit of sightseeing with your cycling, this trip will tick all the boxes. The first three days of this guided trip are spent on two wheels, exploring the gorgeous countryside of County Down with pitstops in great local restaurants such as Daft Eddy's. You'll see Killyleagh Castle, Downpatrick and Ardglass, as well as the Echlinville Distillery, home to both whiskey and bán poitin, a modern iteration of a classic Irish spirit (better known as moonshine). The last two days will be spent out of the saddle, heading to the Giant's Causeway on a private bus, then finishing up with a city tour of Belfast.
Details: The five-night trip starts from £750, including accommodation and breakfast, with bike rental from £20 per day; bedandbikenorthernireland.com.
Memorable holidays start with P&O Ferries. Book your next trip at poferries.com