British nationals working in Brussels snap up Irish passports | Politics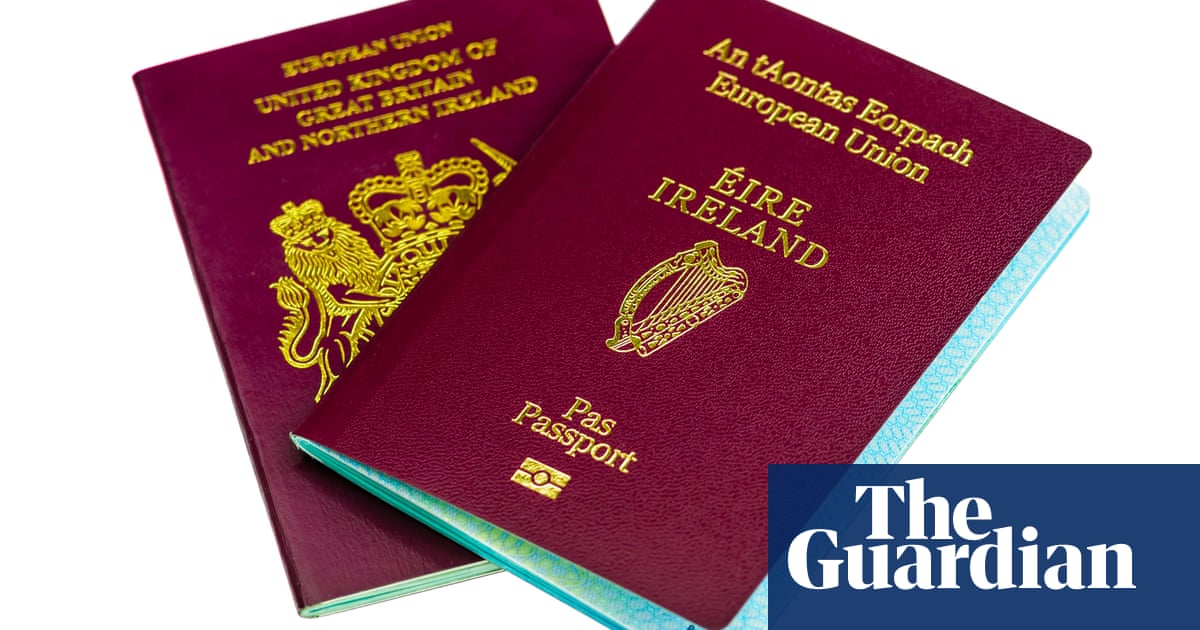 More than 50 British nationals working for the European commission in Brussels have obtained Irish passports, which can help secure career progression, it has emerged.
Data released by the commission shows 120 officials with British nationality have secured additional passports of an EU state since March 2017, when the official article 50 notice was given that the UK was leaving the bloc.
According to the Irish broadcaster RTÉ, 10% of the 569 Irish passport holders working for the commission were originally British passport holders.
Anyone with an Irish parent, or a grandparent born in Ireland is entitled to an Irish passport. Securing dual nationality with another member state may improve the career prospects of British citizens working in EU institutions but it is not guaranteed.
To be eligible for an EU career, candidates must be a citizen of an EU country and be entitled to full rights as an EU citizen.
However, in a notice issued after article 50 was invoked, the commission said: "The commission has taken note of the fact that a number of UK nationals among its staff have requested or may request a change towards a different first nationality. These changes are of an exceptional nature and therefore deserve a specific handling.
"As a consequence, staff members from the United Kingdom who declare a change of nationality after 29 March 2017 shall still be considered to have kept the UK nationality as first nationality for the purpose of ensuring a balanced representation of staff within the commission, notably at middle-management and senior management level," said an official notice.
This is to ensure staff nationalities are in proportion to the membership of the union.
UK nationals in the commission were not the only Britons to have sought security in dual EU-UK nationality.
Last month, it emerged that 1,403 British nationals in Belgium had naturalised and have Belgian passports, up from 506 in 2016 and 127 in 2015.
This is part of an EU-wide trend, with more than 350,000 UK citizens living in Britain or a member state opting for dual nationality as a post-Brexit insurance policy.