9.15am EST 09:15 Lev Parnas said while he did not speak directly with Donald Trump about efforts to pressure Ukraine ...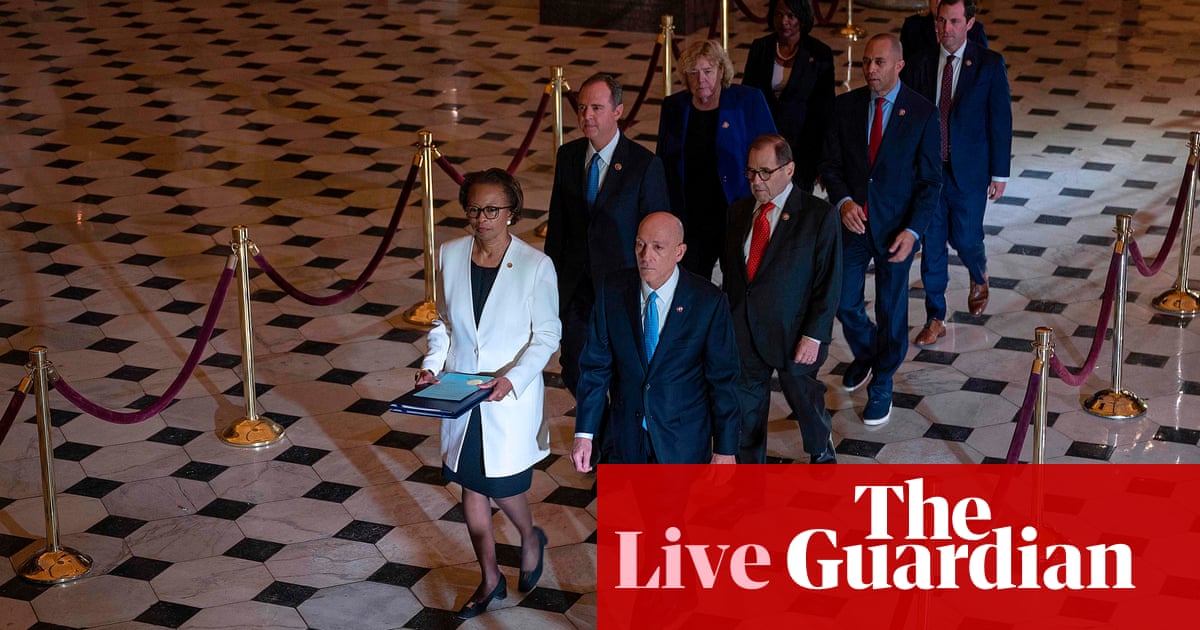 Lev Parnas said while he did not speak directly with Donald Trump about efforts to pressure Ukraine into investigating the former vice-president Joe Biden, a political rival, he had met with the president several times. Parnas also said Rudy Giuliani, Trump's personal lawyer, told Parnas he was updating Trump in an interview with the New York Times.
Parnas is facing criminal charges in federal court, so he is not the most reliable witness, but a trove of his documents released to House investigators provided fresh evidence of the close relationship between Parnas and Giuliani ahead of the Senate trial. Trump has denied misconduct.
"My biggest regret is trusting so much," Parnas said. "I thought I was being a patriot and helping the president," he said, adding that he "thought by listening to the president and his attorney that I couldn't possibly get in trouble or do anything wrong".
Parnas's statements to the Times echo a similar interview he gave to MSNBC's Rachel Maddow on Wednesday and Anderson Cooper on CNN.
Giuliani and Trump's efforts were "all about 2020", Parnas told CNN.
"That was the most important thing," Parnas said, "for him to stay on for four years and keep the fight going. I mean, there was no other reason for doing it."
Updated

Hello and good morning
A key player at the heart of the impeachment inquiry, Lev Parnas, has told reporters Donald Trump was fully aware of his efforts to pressure Ukraine to investigate the president's political rivals, just as the Senate prepares to be sworn-in for the trial.
Parnas, a businessman and GOP donor, told MSNBC Trump "knew exactly what was going on". He told the New York Times: "I am betting my whole life that Trump knew exactly everything that was going on that Rudy Giuliani was doing in Ukraine."
Trump has denied misconduct, and it's unclear how much this new material will be absorbed into the Senate impeachment trial.
House prosecutors are expected to arrive at the Senate midday to complete a set of procedural rituals that will formally open the third impeachment trial in the Senate in US history.
Trump, meanwhile, has a quiet schedule for the day besides an announcement about prayer in schools in the afternoon.
We'll have live updates from the Capitol as well as from the presidential campaign trail.
Updated