Jofra Archer has been ruled out of the third Test against South Africa, opening the door for Mark Wood to make his first red-ball appeara...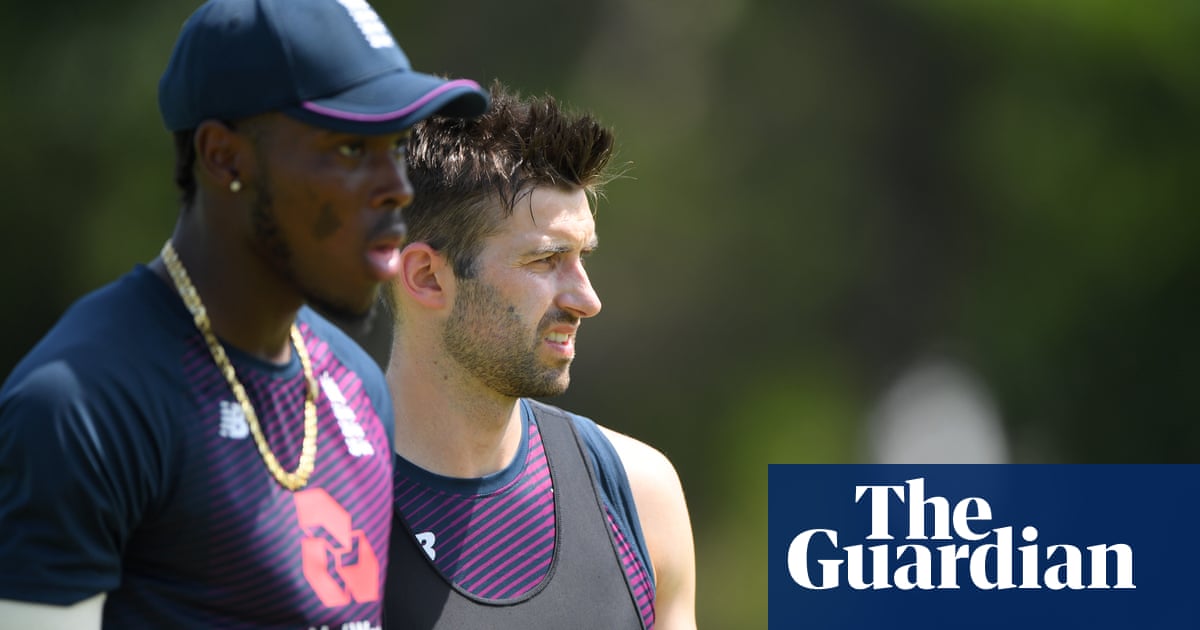 Jofra Archer has been ruled out of the third Test against South Africa, opening the door for Mark Wood to make his first red-ball appearance for England in 11 months.
Archer has been battling inflammation and pain in his right elbow since New Year's Day and missed England's series-levelling win in the second Test in Cape Town last week.
It had been hoped the 24-year-old fast bowler might be able to return for this penultimate Test of the series, which starts on Thursday at St George's Park, but it became evident that was not going to be the case during a net session in which he sent down around six deliveries from his full run‑up before consulting the team doctor, Anita Biswas, and the physiotherapist, Craig de Weymarn.
The discussion lasted around five minutes before Chris Silverwood, the England coach, joined it and gave Archer a consoling pat on the shoulder. He later attempted to bowl again but was able to manage only five deliveries before terminating the session.
The bad news was at least mitigated by the fact his fellow fast bowler appears ready to resume his Test career after nearly a year. Under the watchful eye of Silverwood, Wood was taken through a light bowling session out in the middle in Port Elizabeth alongside Stuart Broad and is now favourite, ahead of Chris Woakes, to come into England's XI to replace the injured Jimmy Anderson for this Test.
Wood's last appearance in this format came against West Indies in St Lucia last February, when he took his maiden five-wicket haul in Tests during a performance on day two that many observers rated as the quickest they had witnessed by an England bowler.
Like Archer, Wood is capable of consistently eclipsing 90mph during his fastest spells and the fact the bone‑dry Port Elizabeth pitch is expected to significantly aid reverse swing will surely see England unleash the Durham bowler, one of the team's best proponents of that art, for the first time since the 50-over World Cup final against New Zealand at Lord's in July.
Knee and side injuries have kept him out since but Joe Root dropped a strong hint that Wood will make his long-awaited Test return.
"With Mark, if you look at the last summer of cricket he's played, he actually got through a lot injury free, which is testament to how hard he's worked on his rehab and making sure his body can cope," the England captain said.
"He's had a sustained period getting ready for an opportunity. If he's 100%, bowling at 90mph-plus, the skills he has at that pace are going to cause problems. Every now and then you can't worry too often about whether he's going to get through a five-day game. If they've proven themselves to be fit, and worked very hard to get back there, you have to give them that opportunity."
England are hopeful Archer will be back in contention for the final Test in Johannesburg, which starts a week on Friday, but even that may come too soon for a bowler who has played 22 international matches, including seven Tests, since making his debut in a one-day international against Ireland at Malahide in May last year.
"He's played a huge amount of cricket since he's come into the international arena and we've seen a little bit of pushback from his body with that elbow injury," Root said.
"If he's fit and raring to go you want him in your side. But you want to make sure he's 100% ready. We've got to look after him as well as just trying to win the series."
Anderson has spoken about the broken rib that ruled him out of the rest of the South Africa tour and insisted he could return for the two-Test series in Sri Lanka in March.
"I was in the most pain I've ever been in on a cricket field [in Cape Town]," Anderson told the BBC. "I thought I'd ripped a muscle off the rib, so a broken rib isn't the worst outcome. It will hopefully be healed in three or four weeks. I'm not ruling out being fit for the Sri Lanka trip."
Away from the cricket, visiting supporters have been warned to take extra precautions in Port Elizabeth following a series of muggings in the beachfront suburb of Summerstrand, where the England team and majority of fans are staying for this Test.
Two men in their sixties had their wallets and mobile phones stolen after they were held up at knifepoint on Tuesday evening, while there were also reports of at least two further incidents, one during daylight hours on the boardwalk on Wednesday, where people were also robbed. Tour groups have now issued advice to supporters, including leaving their wallets and other valuables in their hotel safes and only taking out the required cash.