Culture, nature and cachopo: why Asturias is Spain's best-kept secret | Spain's secret coast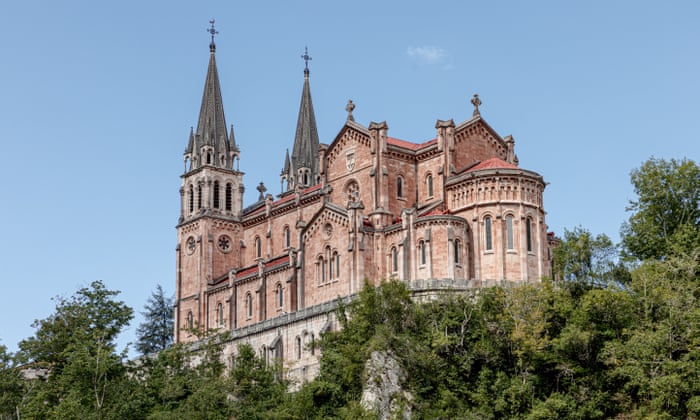 Forget the stereotypical scenes of Spain and save the flamenco dancers, paella restaurants and sherry bodegas for another holiday: Asturias is a place apart. Stretching along the Atlantic coast, some 300 miles north of Madrid, the region could be mistaken for Switzerland with its snow-capped Picos de Europa range and bovine traffic jams, or for Ireland with its quiet fishing ports and shamrock-blanketed hills, were it not for its distinctive singsongy language and palpable Spanish alegría.
Spaniards have long been enamoured with Asturias – the Spanish press has never stopped cooing about its nature or beaches or cuisine – but only recently has the rest of the world started to catch on to this secret Eden, hiding in plain sight.
For starters, if Asturias didn't have such a culinary show-off (San Sebastián) for a neighbour, it would probably be the country's top food destination. Ultra-fresh ingredients from land and sea make for a cuisine defined by its simplicity and variety: fabes con almejas (beans with clams) might be followed by pixín a la sidra (cider-braised monkfish) and frixuelos (hot, sugared crêpes). Inland, Asturian Valley beef reigns supreme, while along the coast, lunch is often whatever scaly critter flopped on to the wharf that morning, simply grilled, fried or stewed. Cheese is a mainstay everywhere; try cabrales, Spain's eye-wateringly pungent answer to roquefort, if you dare.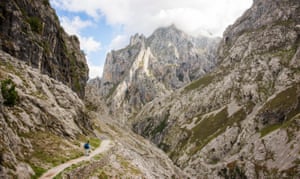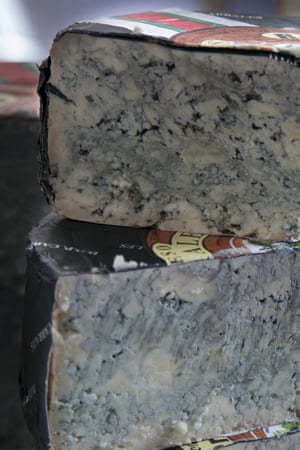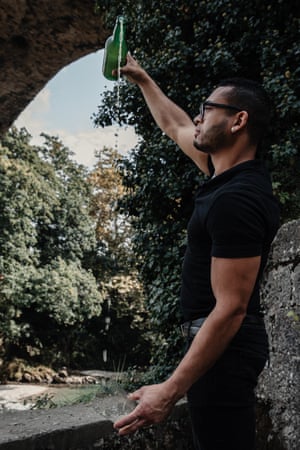 And then there's the sidra (cider). In Asturias it stands in for wine, and locals guzzle it by the gallon in raucous sidrerías. There's a reason Anthony Bourdain called Asturias the most extraordinary place he had ever been to.
Architecture buffs might agree with Bourdain, since Asturias boasts a jaw-dropping ensemble of Unesco-protected, pre-Romanesque (8th-12th century) buildings, most of which are open to the public. The magnificently preserved churches and monasteries are a testament to the Asturians' fierce resistance to the Moors, who could never quite gain a foothold in the region, despite conquering much of the rest of the peninsula.
Think of a trip to Asturias as a rejuvenating, under-the-radar alternative (or counterpoint) to Madrid's frenetic bustle, the Basque country's overcrowded pintxo bars, or Barcelona's swarmed tourist sites. Here are some of the region's highlights.
Beaches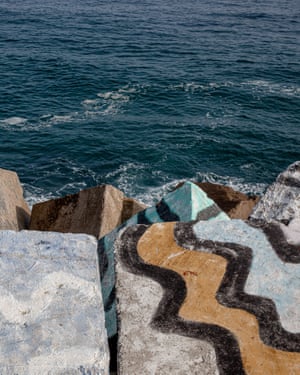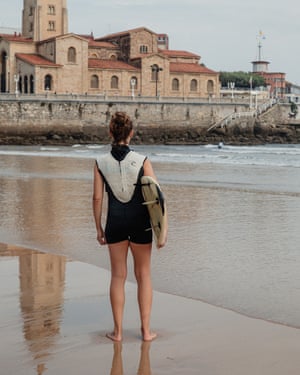 The Atlantic might be bracing out of the summer, but with a bit of pluck (and perhaps some neoprene), you can blissfully swim or surf the day away. For serenity and sheer Insta-prettiness, Playa del Silencio (Castañeras) is an obligatory stop: it occupies a pebbly cove, sheltered by craggy grey cliffs that jut out into the sea. Surfers shouldn't miss Playa de Rodiles (Villaviciosa) and Playa de los Quebrantos (Soto del Barco).
Sightseeing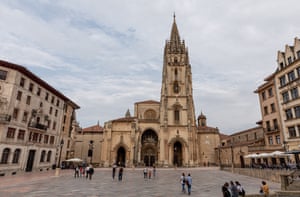 Asturias is home to some of Europe's most important sites for religious art, including the Unesco-protected pre-Romanesque religious structures on the outskirts of Oviedo (or Uviéu in the local Asturian) such as Santa María del Naranco, San Miguel de Lillo, and the spectacularly frescoed San Julián de los Prados, the largest surviving pre-Romanesque church in Spain. Much newer but just as magnificent for its hilltop location is the neo-Romanesque Santuario de Covadonga, erected at the site where Pelayo, a nobleman who later became king of Asturias, is said to have defeated the Moors in 722, marking the beginning of the so-called Reconquista.
Restaurants
Right now, somewhere in Asturias, there's an armchair debate going on about where to find the best cachopo. There are about as many recipes for this cult comfort food – a hubcap-sized breaded and fried ham-and-cheese-stuffed meat cutlet (read that again, we'll wait) – as there are Asturian grandmothers, and restaurants compete annually across the region for the title of best in show. A repeat victor is Sidrería Pichote in Oviedo, whose success local foodies chalk up to asturcelta heritage pork and a touch of boletus mushroom in the filling.
Fabada is Asturias's other main culinary claim to fame. Akin to cassoulet, it's a hearty stew made from creamy white fabas de la granja (beans of the farm) that gets its signature smoky punch from local chorizo and morcilla (blood sausage). Sample a stellar version at Los Pomares in Gijón (or Xixón in Asturian), Casa Consuelo in Otur or Casa Chema in Oviedo.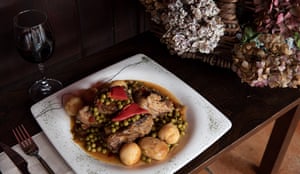 But it's not all stick-to-your-ribs Iberian soul food in Asturias – far from it. Take, for instance, the two-Michelin-star Casa Marcial in Parres, where chef Nacho Manzano reinterprets the Asturian dishes of his youth, or Regueiro in Tox, whose ever-changing tasting menus feature dishes like cod tripe red curry and squid ravioli with black-garlic sauce.
Hiking and nature
The Picos de Europa, Spain's first national park, is Asturias's most formidable outdoor attraction. Rising to more than 2,600 metres (8,500 ft), the range offers a treasure trove of routes for casual hikers, professional alpinists and everyone in between. Of note are the treks of varying length through the Desfiladero de los Beyos, a gorge carved out by the Río Sella between soaring limestone cliffs, situated in the Ponga Biosphere Reserve, and the two-mile walk to the glacial lakes Enol and Encina.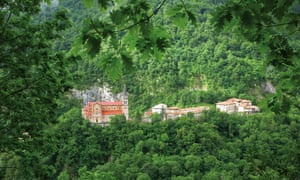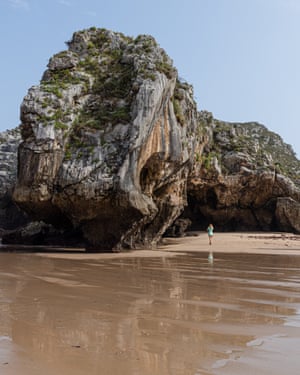 The steep, serrated bluffs of Asturias's coastline – the Costa Verde – afford some of the most splendid scenery in the region that you don't have to hike to. At Cabo Vidio, walk atop a windswept cliff that plunges 100 metres down to the sea, before you snap a pic of the picturesque lighthouse (aim to go at sunset). The coast is also pocked with bufones, cliffs with air shafts that, when the tide hits just right, spray water high in the air like a geyser. For the most dramatic displays, check out the bufones near Llanes at Pría, Arenillas and Santiuste.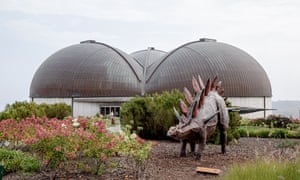 For more natural marvels, check out the "dinosaur coast", a series of villages where dinosaur footprints were discovered in the 1970s. Some of these are on display at the Museo del Jurásico de Asturias, which also features a terrific chronological exhibit on dinosaurs from origin to extinction.
Accommodation
Those looking for culture, tapas and buzzy street life should make Oviedo their home base. Hotel & Spa Princesa Munia ticks all the boxes for a comfortable city break: minimalist decor, central location, luminous rooms and a renovated indoor pool. If metropolitan living is what you're fleeing from, consider holing up in family-run La Casona de Pío in the colourful fishing village of Cudillero, or at El Gran Sueño, a designer B&B at the foot of the Picos de Europa, a good home base for hikes.
For more travel tips and top picks across Asturias, visit Turismo Asturias
Source link