A Strange Glitch Sent Tons Of Mysterious Text Messages To Phones Nationwide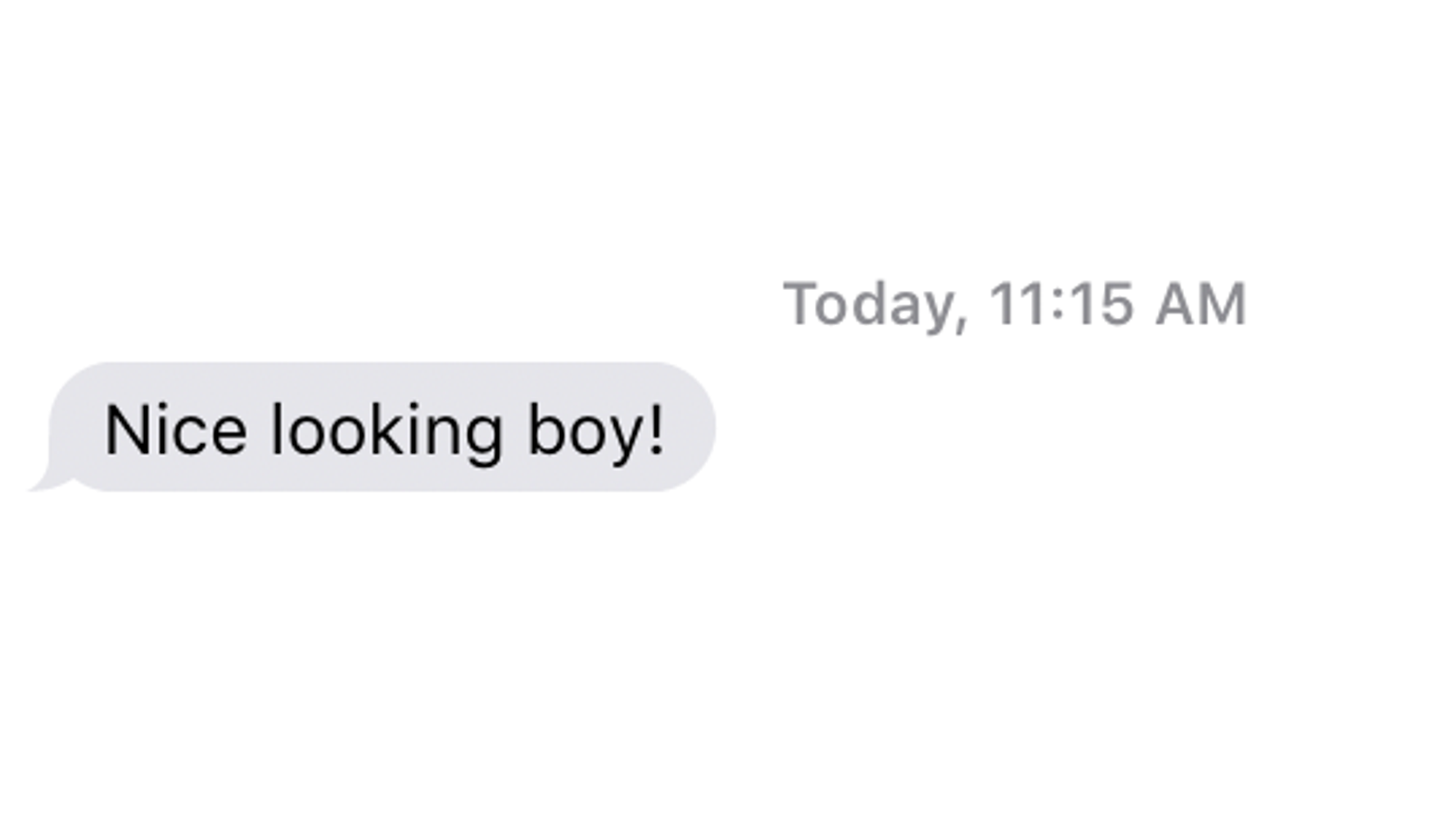 "Can you open door?" read a text message received by HuffPost Senior Culture Writer Zeba Blay on Thursday morning. It was from her mother, who was nowhere nearby.
Senior Food and Style Editor Kristen Aiken received a text from her grandmother on Thursday that read "Nice looking boy!" Her grandmother rarely texts and they hadn't been talking about a boy.
Numerous people woke up to odd text messages like these ― sent from friends and family members, exes even! They seemed to make little sense. The messages appeared disjointed, not relevant to any current or ongoing conversation. To add further mystery to the ordeal, people weren't just receiving these messages. Others were accused of sending them ― despite not having any evidence in their outgoing message logs.
One reader, Debra Achatz, told HuffPost in an email that she received a text from her husband of 50 years that simply read, "Dakota." He died in June.
Achatz also noted that the message wasn't like anything her husband had sent her in his lifetime. Though, she said, "he did travel across the country in [January] 2019. I think it's a longshot, but he could have texted me that he was in North Dakota. Not like him though to drop the 'North.'"

Reddit and Twitter also exploded with people wondering where these messages came from.
HuffPost spoke to an 18-year-old woman, Esther Young, who said her friend and boyfriend both received messages from her that she did not recall sending. 
Young believes the text to her boyfriend is from months ago: "They were definitely from before June, because I have my license now and haven't asked to be picked up from school since before the summer."
So, what is the origin of these texts?
The problem appeared to affect a wide range of networks as well as multiple brands of phones. T-Mobile told HuffPost that it was "aware" of the situation, calling it a "third party vendor issue" that affected multiple networks. T-Mobile also said the problem was "resolved."
Sprint provided additional details, telling HuffPost that "a maintenance update occurred to part of the messaging platforms of multiple carriers in the U.S., including Sprint, which caused some customers to have older text messages sent to their devices."
Verizon, which owns HuffPost's parent company Verizon Media, did not provide an explanation, but referred HuffPost to a third-party text message service provider called Syniverse. Syniverse did not immediately respond to a request for comment.
And Maine DJ Cooper Fox wrote on radio station 92 Moose's site that he heard from U.S. Cellular that it was a "glitch in last night's (November 6th or early November 7th) update to the cross carrier messaging system" that "caused some people to receive random, early morning, text messages." 
HuffPost has also reached out to AT&T, U.S. Cellular, Apple and Samsung.
Many people indicated on social media that the rogue, re-sent texts appear to be from February, some specifically from Valentine's Day.
Based on the responses from certain carriers and their indication that a third-party vendor is involved, it's possible this glitch may be a result of Sprint, T-Mobile, AT&T and Verizon's announcement last month that they would be "teaming up on a next-gen text messaging platform called the Cross Carrier Messaging Initiative," the Indianapolis Star reported.
It remains unclear if or how Syniverse and that initiative might be related.
If you have information you'd like to share about these odd text messages, please contact jenna.amatulli@huffpost.com.
This story has been updated with comments from T-Mobile and Sprint, as well as additional interviews.
REAL LIFE. REAL NEWS. REAL VOICES.
Help us tell more of the stories that matter from voices that too often remain unheard.
Source link