How to register to vote as Boris Johnson threatens snap general election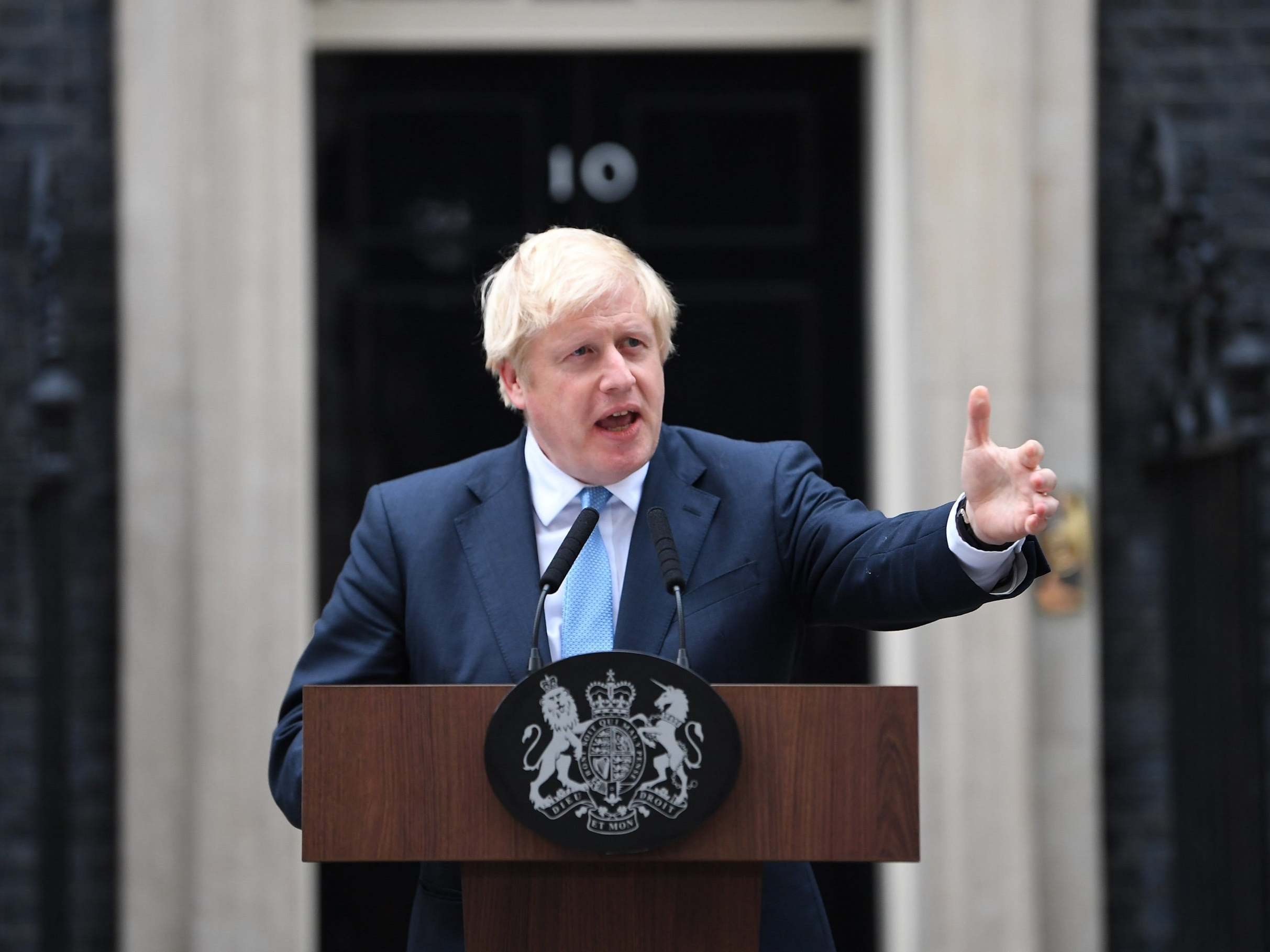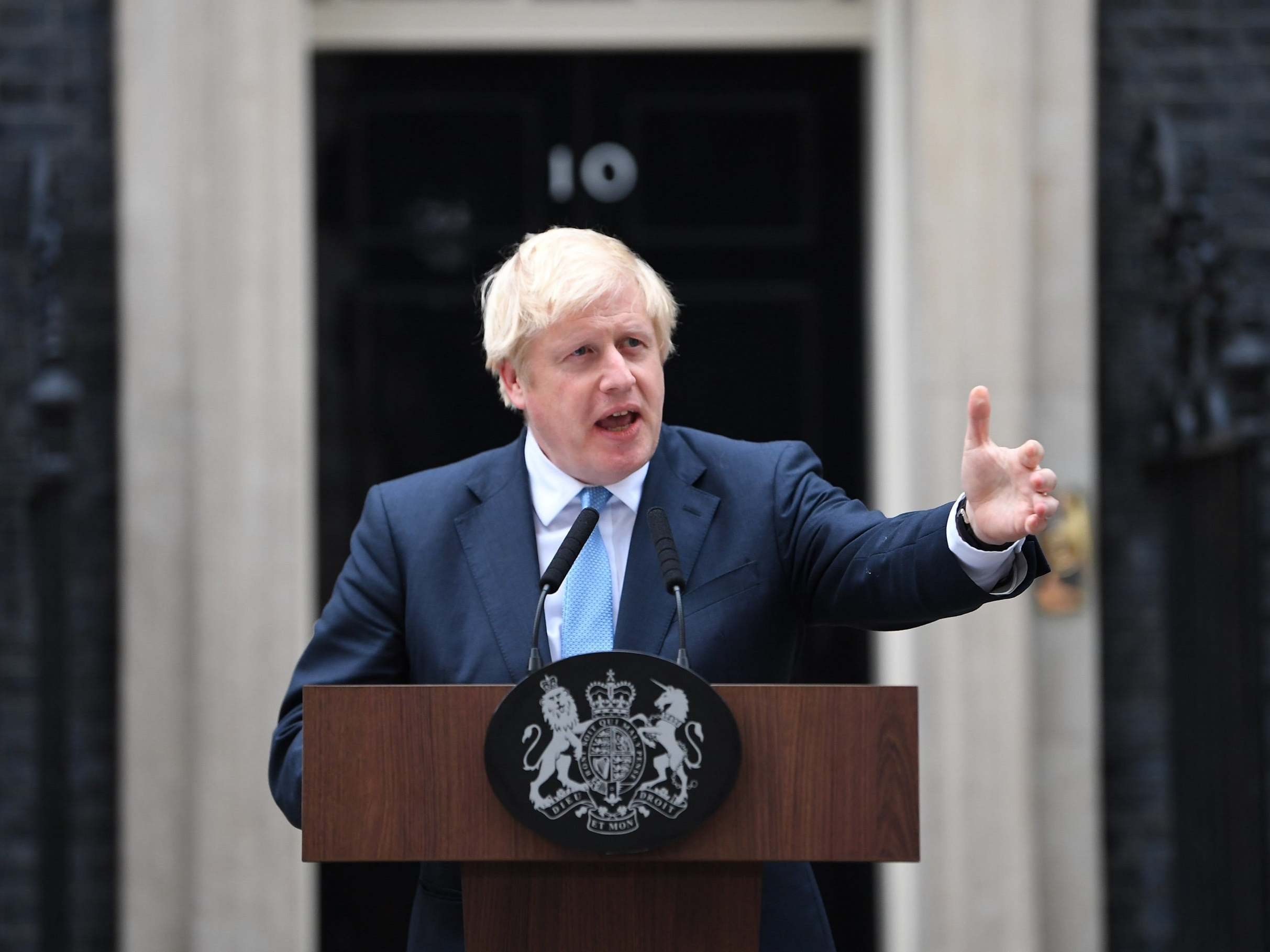 Boris Johnson has threatened to put moves in train for a snap election on 14 October if opposition and rebel Conservative MPs unite to block a no-deal Brexit in the House of Commons.
The prime minister now believes he will need a fresh mandate from the British public in order to argue for a new deal with EU leaders if he loses out to his political opponents in Parliament.
Mr Johnson reiterated his determination to take the UK out of the European Union on 31 October in a speech outside 10 Downing Street on Monday night.
Labour's Jeremy Corbyn is meanwhile insisting he will only deliver the two-thirds Commons majority required to trigger a snap poll if legislation to block a no deal is "locked down" first.
Should an election be given the go-ahead, here's how you can register to vote and have your say.
Am I eligible to vote?
You can vote in any coming election so long as you're registered and are 18 or over on the day of the vote.
You must be one of the following: 
A British citizen living in the UK
A Commonwealth citizen living in the UK who has leave to remain in the UK or who does not require leave to remain in the UK
A British citizen living overseas who has been registered to vote in the UK in the last 15 years
An Irish citizen living overseas who was born in Northern Ireland and who has been registered to vote in Northern Ireland in the last 15 years
How do I register?
If you registered to vote last time around, you may not need to re-register.
Otherwise, you can register online here.
You will need your National Insurance number and passport. 
It is important to note that if you have moved home since the last time you voted, you must re-register at your new property.
You can still register to vote even if you do not have a fixed address. This may be because you are:
A hospital patient
Homeless
A merchant seaman
Part of the gypsy or travelling community
Living on a boat or other moveable residence
A person remanded in custody
If you do not have a permanent address, you can register at an address where you spend a substantial part of your time or have some connection. This could be a previously permanent address, shelter or similar place.
You can register by filling in a form called a "Declaration of local connection", which can be downloaded here.
There are two forms – one for people in England and Wales and one for those living in Scotland. Alternatively, you can get the form from your local electoral registration office.
Not sure if you're registered? 
Every local authority holds the electoral register for their area. You can contact your local registration office and they will be able to let you know if you are registered.
To find the contact details of your local office, enter your postcode here on the Electoral Commission's website.
I'm registered - now how do I vote?
You can vote in a referendum or general election in the following ways:
In person at your local polling station – you can find the location on the Electoral Commission's website closer to voting day
By post, or by proxy
Details of the nearest polling station are most likely to be shown on the back of your polling card, which you will receive in the post in the event a new vote is announced.
In England, Scotland and Wales, you can register to vote by post if you will be unable to do it in person on the day. 
For a postal vote you will need to download a form and send it to your local registration office (see above). 
Your local council will then send you a ballot paper by post, which you will need to send back. This must done in advance – all postal vote requests need to arrive at the office a few days before the election.
Can someone else vote for me?
If you cannot vote by either of these methods, you can apply to vote by proxy – allowing somebody you trust to submit your vote on your behalf. 
This can be due to a disability, or if you are abroad, or away on a course for work or university.
After completing the right form, you will need to print it, sign it, and send it back to your local electoral registration office. The deadline is usually 5pm, six working days before the poll.
Source link