Brexit: Boris Johnson identifies critical date for MPs trying to block no-deal departure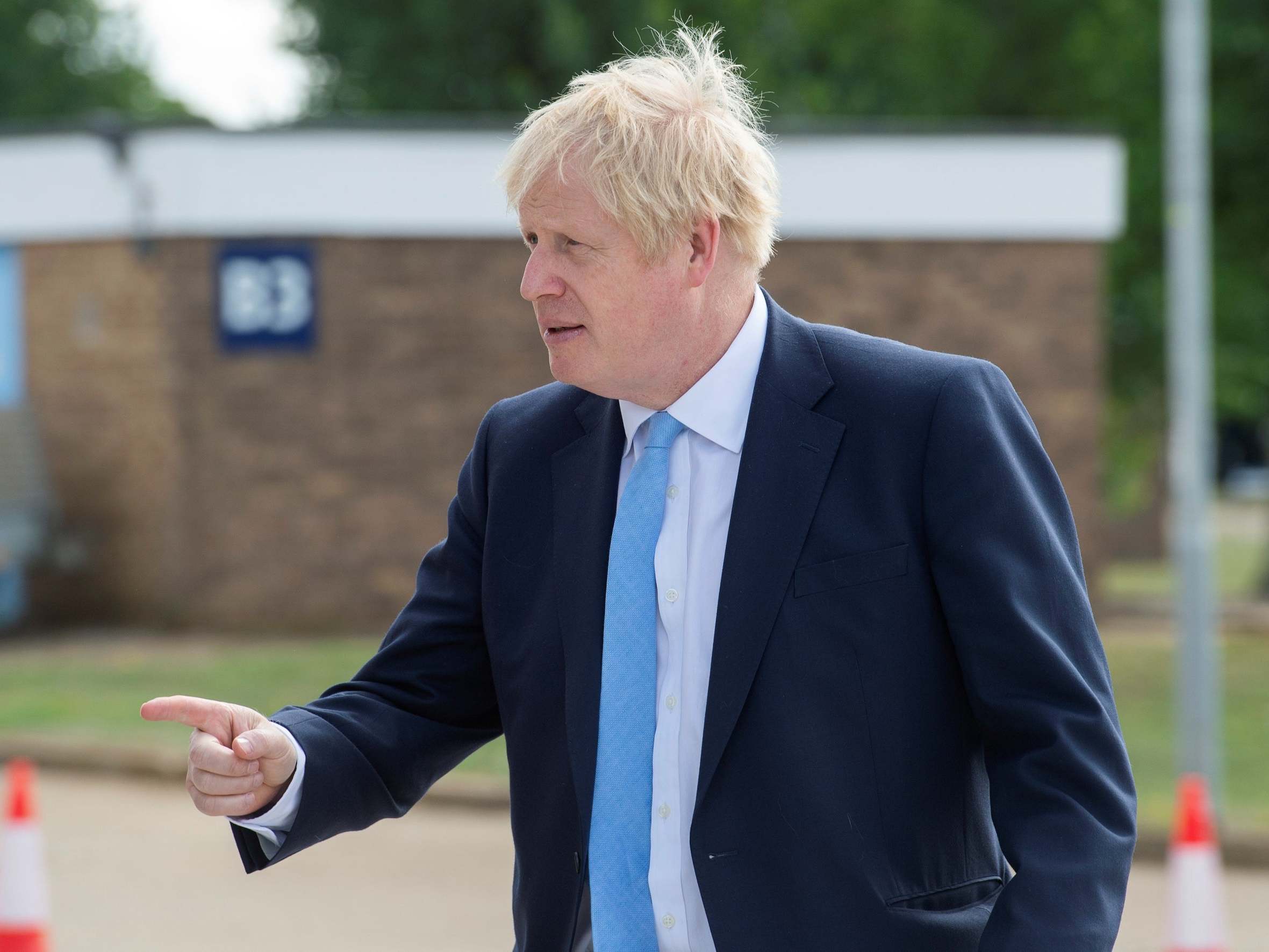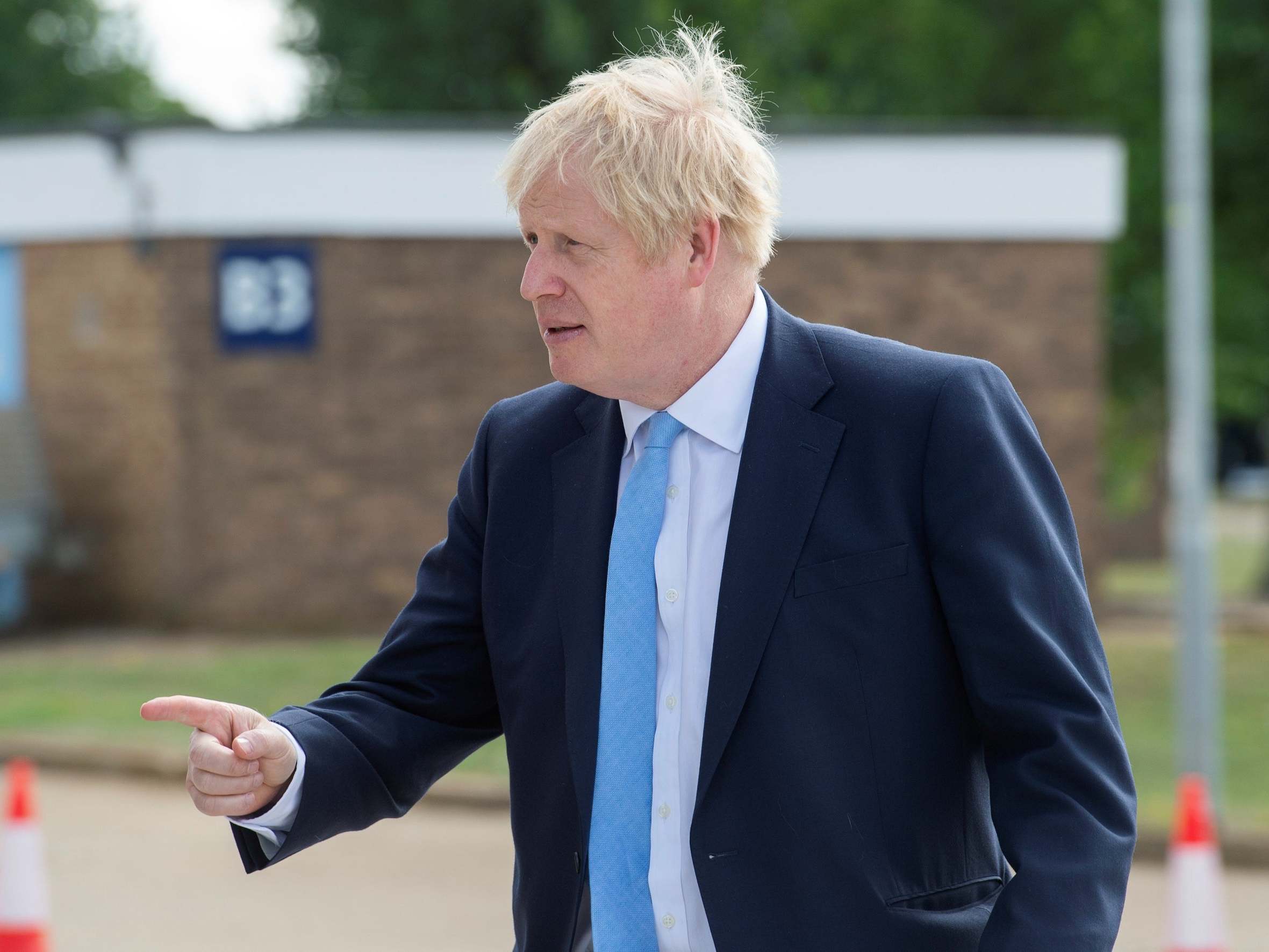 Boris Johnson has pinpointed the date of maximum opportunity in early September for MPs determined to stop him carrying his threat of a crash-out Brexit.
The prime minister believes Monday 9 September is the critical day both for the cross-party campaign to block a no-deal departure – and for his hopes of persuading the EU to fold and concede a new Brexit deal.
On that date, MPs will debate a motion on progress in restoring power-sharing in Northern Ireland with – crucially – the power to amend the law to try to prevent a no-deal on 31 October.
"If MPs are going to pull some sort of political stunt then that would be the point when they would do it," a senior government source said.
The prediction suggests No 10 does not expect a vote of no confidence in Mr Johnson immediately when MPs return on 3 September, because Labour believes it is still too early to win the backing of Tory rebels.
Instead, it anticipates a bid to pass backbench legislation similar to the Cooper-Letwin bill which, in the Spring, forced Theresa May to delay Brexit by seeking an extension of the Article 50 process.
However, many anti-Brexit MPs believe the fresh attempt must go further to thwart Mr Johnson, who could simply refuse to co-operate with EU leaders – keeping a Halloween no-deal as the legal default.
Some will argue for changing that default to require Article 50 to be revoked altogether if no extension has been granted by the eve of Halloween, keeping the UK in the EU.
It is unclear whether a sufficient number of Tory MPs will join the revolt to deliver success, despite Mr Johnson's majority falling to just one after the loss of the Brecon by-election.
His chief aide, Dominic Cummings, has also threatened a general election – delayed until after Brexit is carried out on 31 October – if he is defeated in a no-confidence vote.
Dominic Grieve, the leading Conservative rebel, made clear that trying to force a Final Say referendum on Brexit also remained an option to resolve the crisis.
"To drag us out of the EU in the middle of a general election campaign and crash is out is, I think fundamentally wrong and undemocratic," he said.
"The arguments we have been putting forward is that the correct democratic solution is to have a referendum, which would enable this to be resolved and prevent it dragging on."
Mr Johnson views 9 September as a crucial hurdle to clear before the EU is ready to change the divorce deal to strip out the Irish backstop, design to prevent the return of border checks.
Downing Street is convinced his hardline message of a "do or die" Brexit on Halloween, without an agreement if necessary, is now believed in Brussels.
"What has landed is that the EU now understands that we mean it when we say that," the government source added.
"It is significant that, for the first time, they do get that – but the EU is watching and waiting to see what happens in September and what MPs do to try to stop it."
Source link