MP fears being 'ousted' after voting against decriminalising abortion in Northern Ireland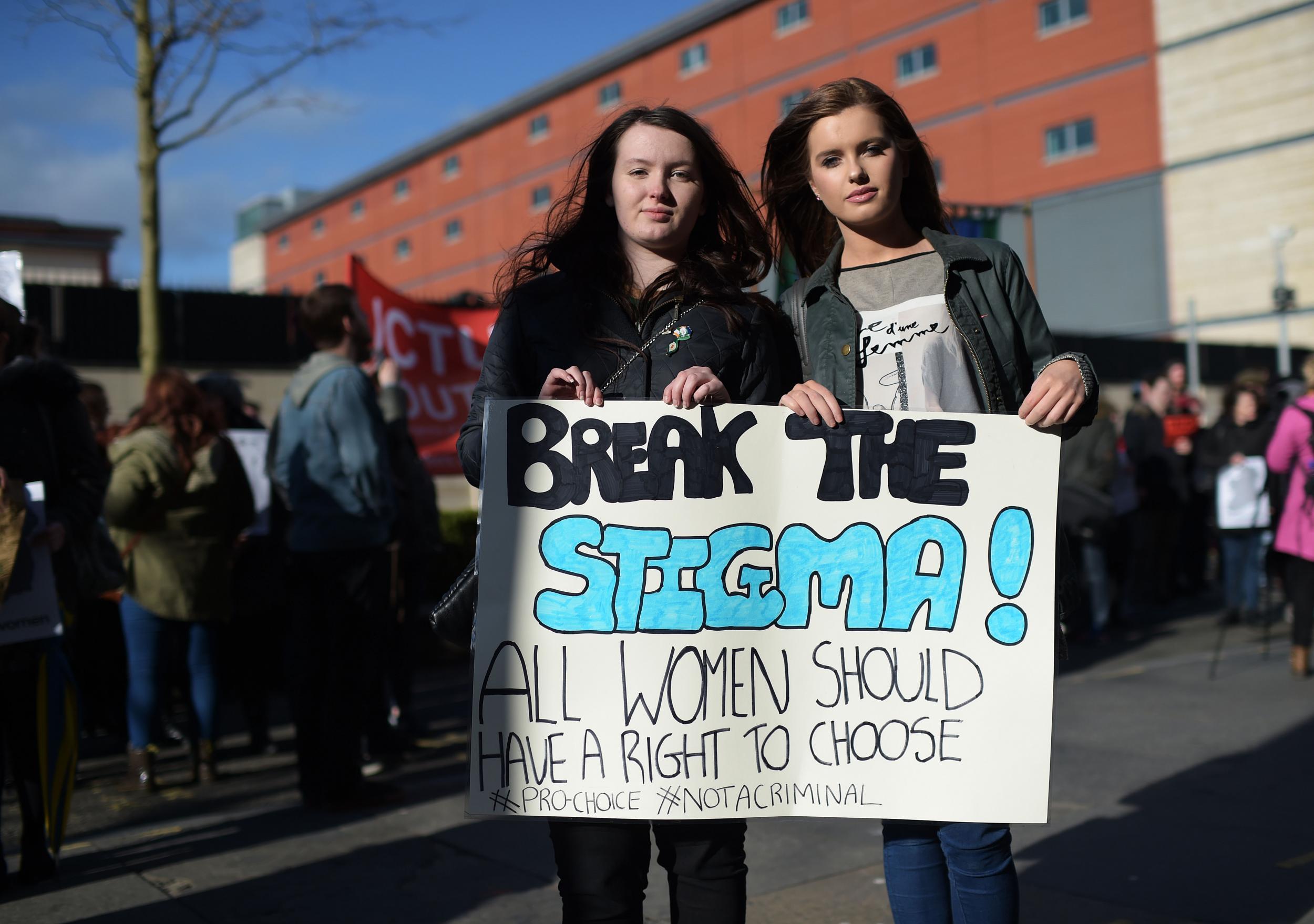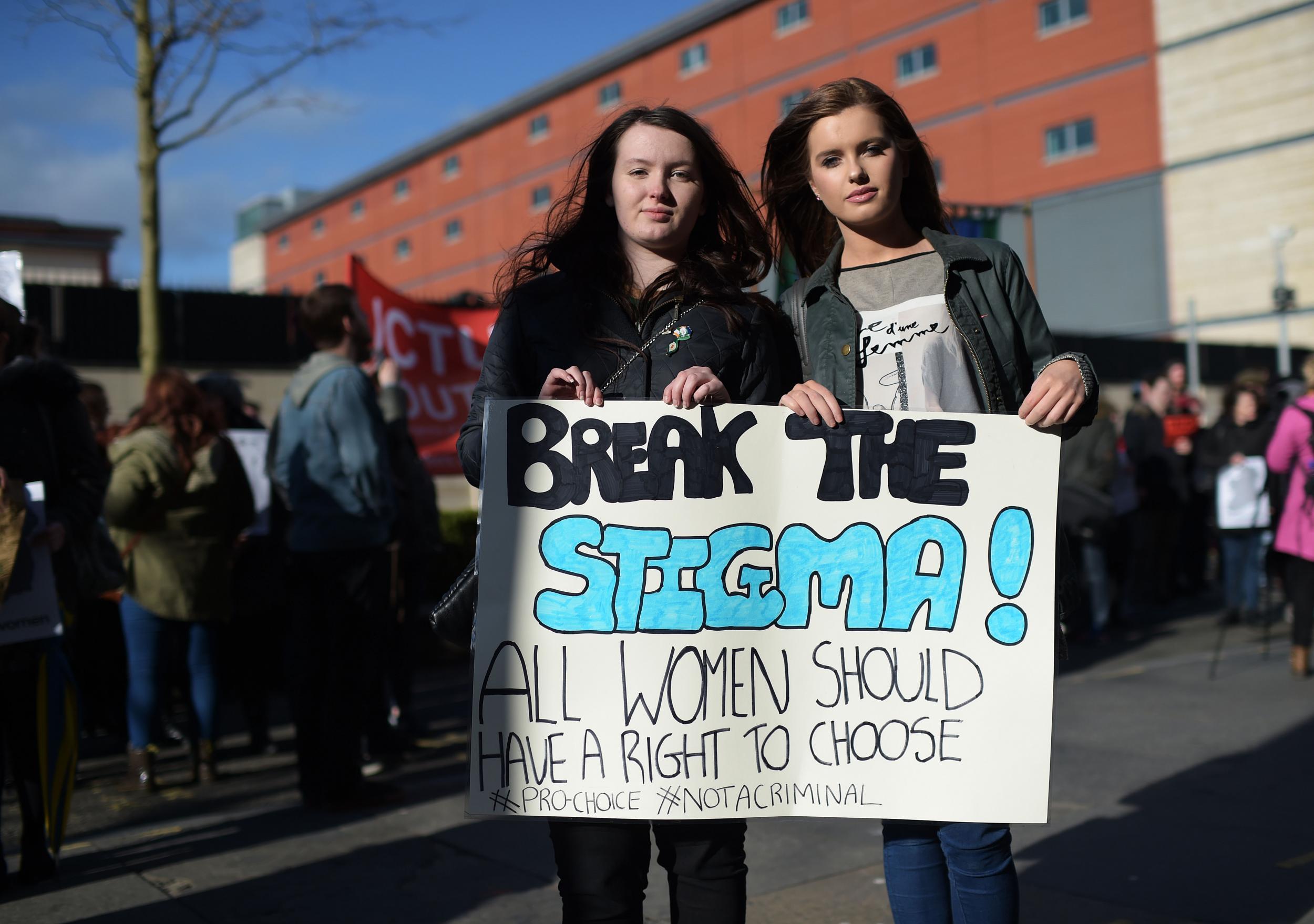 An MP for the Scottish National Party has raised concerns she will be deselected by the party after voting against the legalisation of abortion in Northern Ireland.
MPs resoundingly backed the right to abortion in the country in a historic vote earlier in the week. Northern Ireland currently has a ban on abortion in almost all cases – even rape or incest. Women seeking a termination can face life imprisonment.
Lisa Cameron, who represents East Kilbride, Strathaven and Lesmahagow, said her office had received more than 900 messages, including "abuse" and "cyberbullying", after her position provoked an angry reaction.
She said she had raised the abuse she received with the first minister, Nicola Sturgeon, but had not yet received any response from the SNP leader.
It comes after Dr Cameron and her party colleague, Peter Grant, both voted against lifting the ban on abortion in Northern Ireland when the issue came before the House of Commons this week. 
While the matter was a free vote, for individuals to decide how to vote in line with their own conscience, Ms Sturgeon earlier made clear that if she was in Westminster she would vote in favour of "women's right to choose".
SNP Westminster leader Ian Blackford, and other MPs such as Hannah Bardell and Joanna Cherry, went public with their support for the measure – which was passed by 332 votes to 99.
The motion stipulated that the ban must be lifted if a devolved executive at Stormont is not restored by 21 October. 
Dr Cameron, a consultant clinical psychologist whose anti-abortion stance is partly linked to having suffered two miscarriages, now fears she will be stopped from standing again for the seat, which she first won in 2015.
She said: "It was a free vote, a conscience vote. I didn't rebel or vote against the party whip. And yet now it's virtually certain that abusive party activists will make sure I'm deselected and lose the job I love."
The MP added: "The attacks on me have been nothing less than vitriolic. One individual threatened to come over and 'abort me'. I tagged this to First Minister Nicola Sturgeon to let her see what was being written.
"But I am sad to say that I have as yet received no response. I hope I will receive support from the party hierarchy soon. I'm getting all this abuse but no one in the party will call out the abusers. In a few short days, my life has been turned on its head and it looks like I will be ousted. The situation is very serious."
She has also written to SNP MP Patrick Grady, who is the party's chief whip at Westminster, who confirmed to her "a free vote was in place in order that members could vote with their conscience, and that the reason conscience votes exist is for areas where there can't be a defined party policy".
An SNP spokesperson said: "As has been longstanding practice in the SNP votes on this issue are conscience votes for elected members, meaning it is entirely up to the individual member how they vote.
"No one is failed at assessment because of their religious views. Ordinary party members may disagree with the actions of an SNP parliamentarian, but they should do so respectfully."
The 1967 Abortion Act, which established legal abortion, has never applied in Northern Ireland and following devolution, health remains under the jurisdiction of the regional assembly in Stormont. However, the assembly has not sat for two years due to the ongoing impasse between unionist and nationalist parties. 
Official statistics show 12 abortions were carried out in Northern Ireland last year. Amnesty International say more than 900 women travelled to England and Wales for the procedure during the same period.
Grainne Teggart, Amnesty International's Northern Ireland campaign manager, said the vote marked a "significant defining moment" for women's rights in Northern Ireland. 
She said: "The grave harm and suffering under Northern Ireland's abortion regime are finally coming to an end. At a time when prosecutions are still a grim reality, this cannot happen quickly enough."
The campaigner added: "Women can't wait. Women's lives matter. The denial of our equality to date has been a stain on the UK government and the former Northern Ireland government. 
"We can't continue with a situation where women are being hauled through the courts for buying abortion pills online and denied access to healthcare. The next PM can see what the mood is in Westminster and we will not let them fail to follow through with the vote." 
MPs also voted to legalise same-sex marriage in Northern Ireland this week.
Additional reporting by Press Association
Source link