Nigel Farage won't be completing Brexit betrayal march – after weeks of urging supporters to take part
Category: Political News,Politics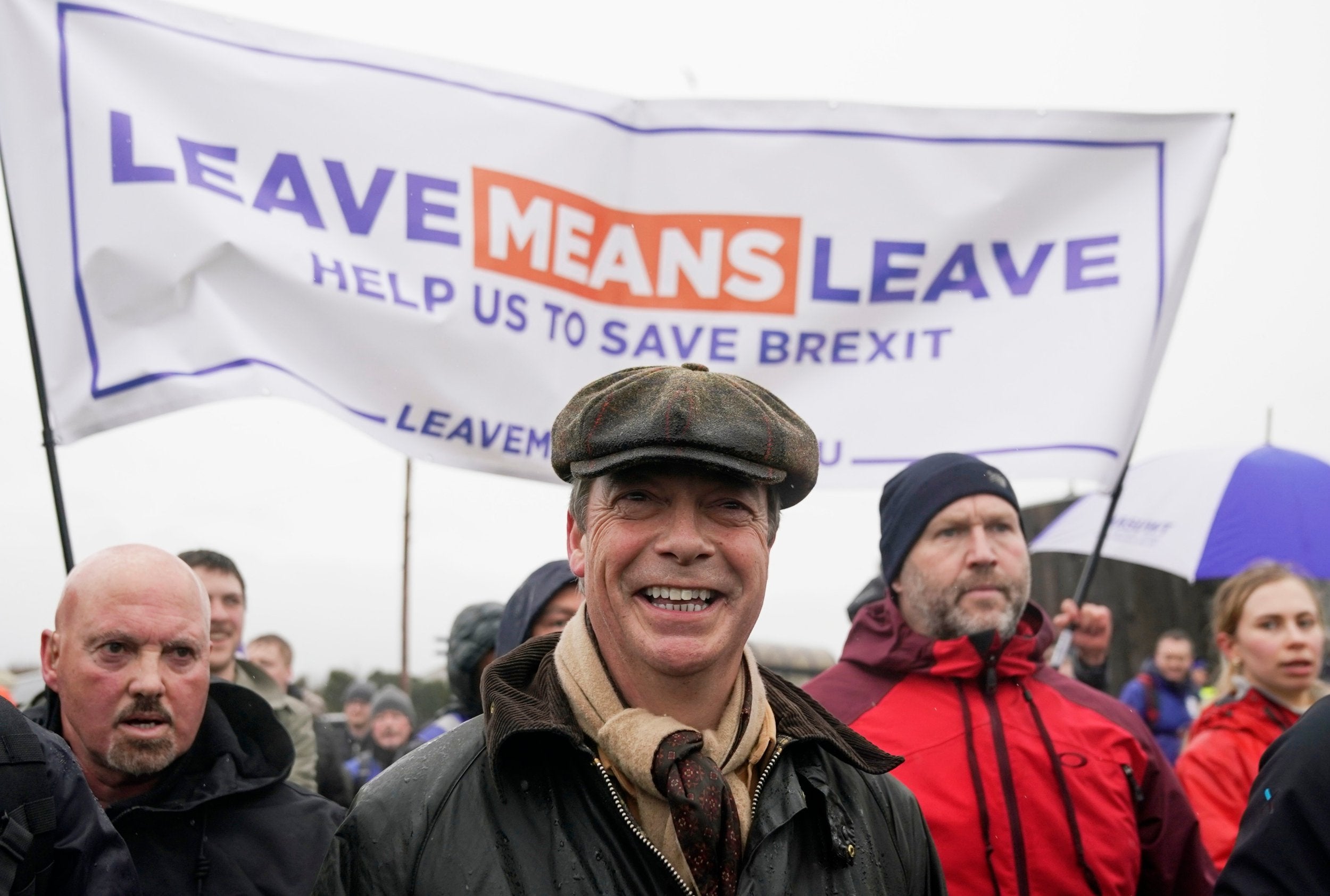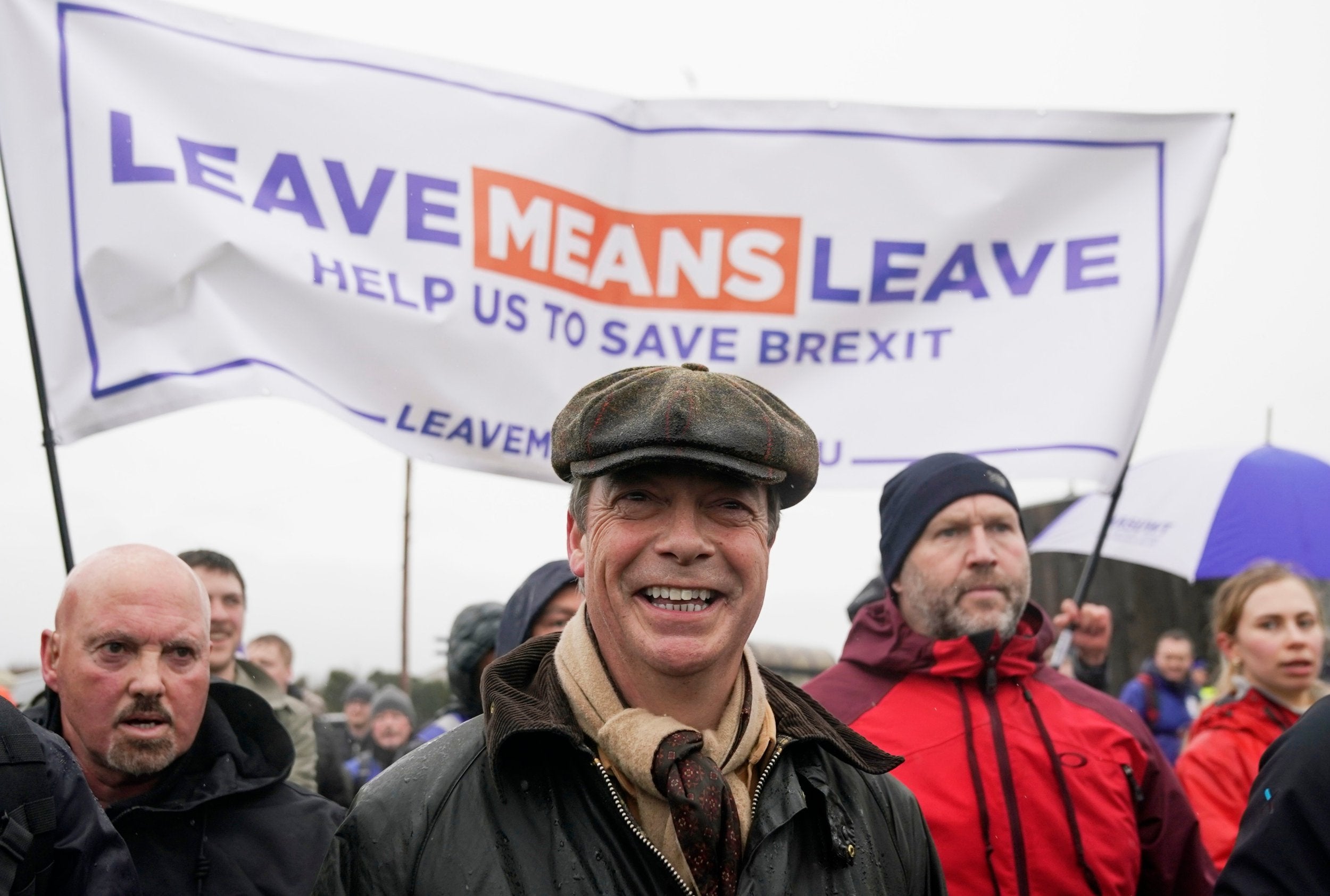 It had been billed as a mass protest, taking in the length of England and descending on Westminster, but the so-called "Brexit betrayal march" is only to be done in its entirety by 50 people – and their figurehead, Nigel Farage, won't be there for most of it.
The March To Leave, which set off from Sunderland on Saturday, will see walkers hike the 280 miles to central London in just 14 days. 
"If politicians think they can walk all over us," said Mr Farage, "then we're going to march back and tell them they can't."
But the former Ukip leader himself will not actually be doing much marching himself.
After weeks of promoting the mass act of physical endurance, he revealed on Saturday that he would only do some of the route, Sky News reported.
Instead, he will meet up with the marchers in London on 29 March when a leave-means-leave rally is due to be held in Parliament Square.
The walk's first leg – from Sunderland to Hartlepool – got off to a chaotic start when it was met by anti-Brexit protesters.
Rows broke out as the roughly 100 walkers clashed with counter-demonstrators who turned up carrying pro-EU banners and People's Vote flags. One person set off blue and yellow flares.
It is understood two advertising vans, made by the grassroots anti-Brexit campaign Led By Donkeys, will also follow the march for its entire journey.
But the walkers have said they will not be deterred by either the counter-protestors or Mr Farage's absence.
Coordinator Harry Todd, a political consultant who works with the Leave Means Leave campaign, said: "We're going to give a very visual demonstration of what the feeling is in this country still is, and that is to leave."
He said that some 350 people had signed up to walk sections of the route with 50 of those taking on the full journey.
And although some logistically difficult sections would be covered by a bus ride, he said that walkers would generally be doing 20 miles a day for 14 days.
Mr Todd said that he would do every mile, although he admitted to doing no training in advance.
---
We'll tell you what's true. You can form your own view.
At The Independent, no one tells us what to write. That's why, in an era of political lies and Brexit bias, more readers are turning to an independent source. Subscribe from just 15p a day for extra exclusives, events and ebooks – all with no ads.
Source link