Brexit boost for Theresa May as senior Tory Eurosceptic says he is ready to back her deal
Category: Political News,Politics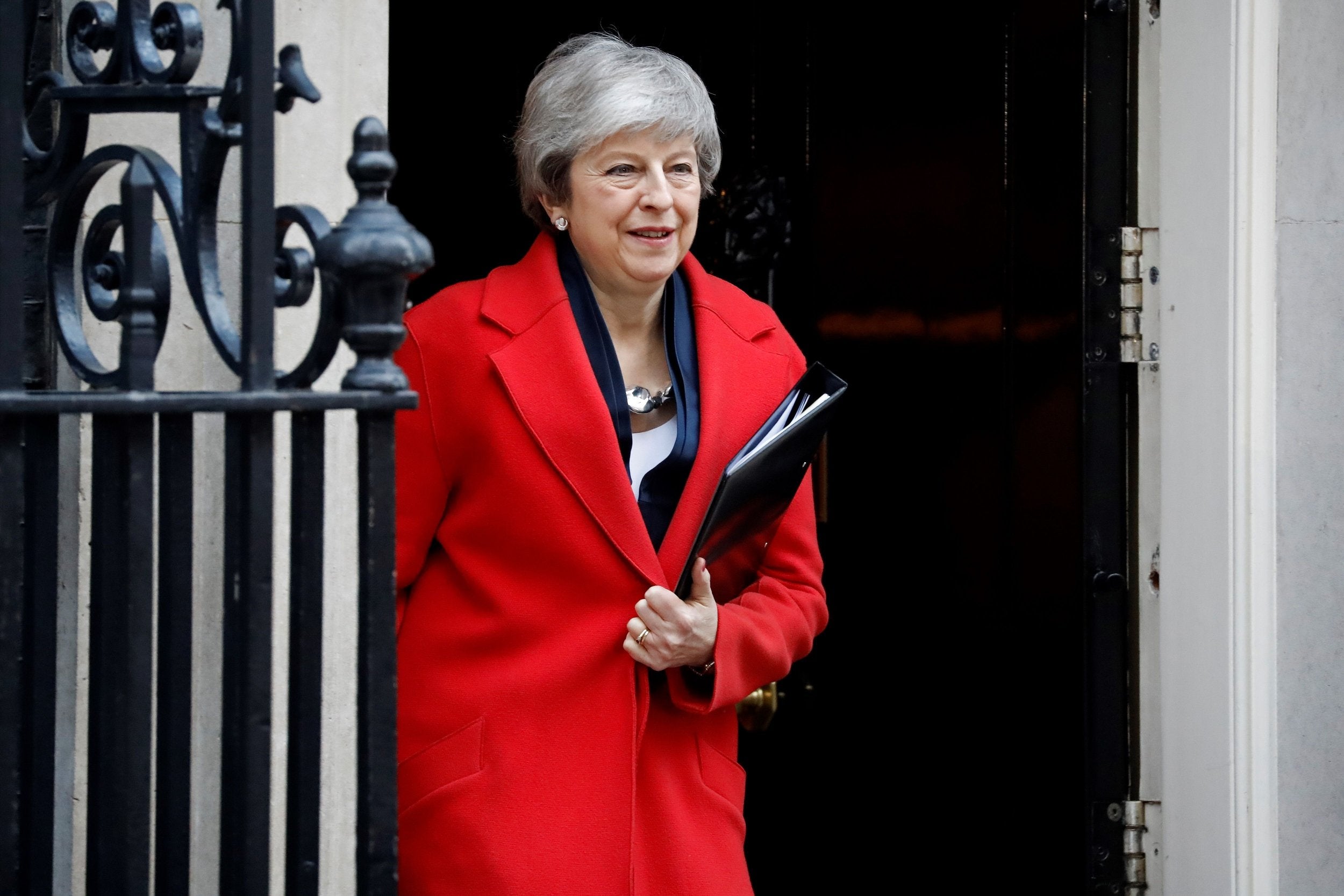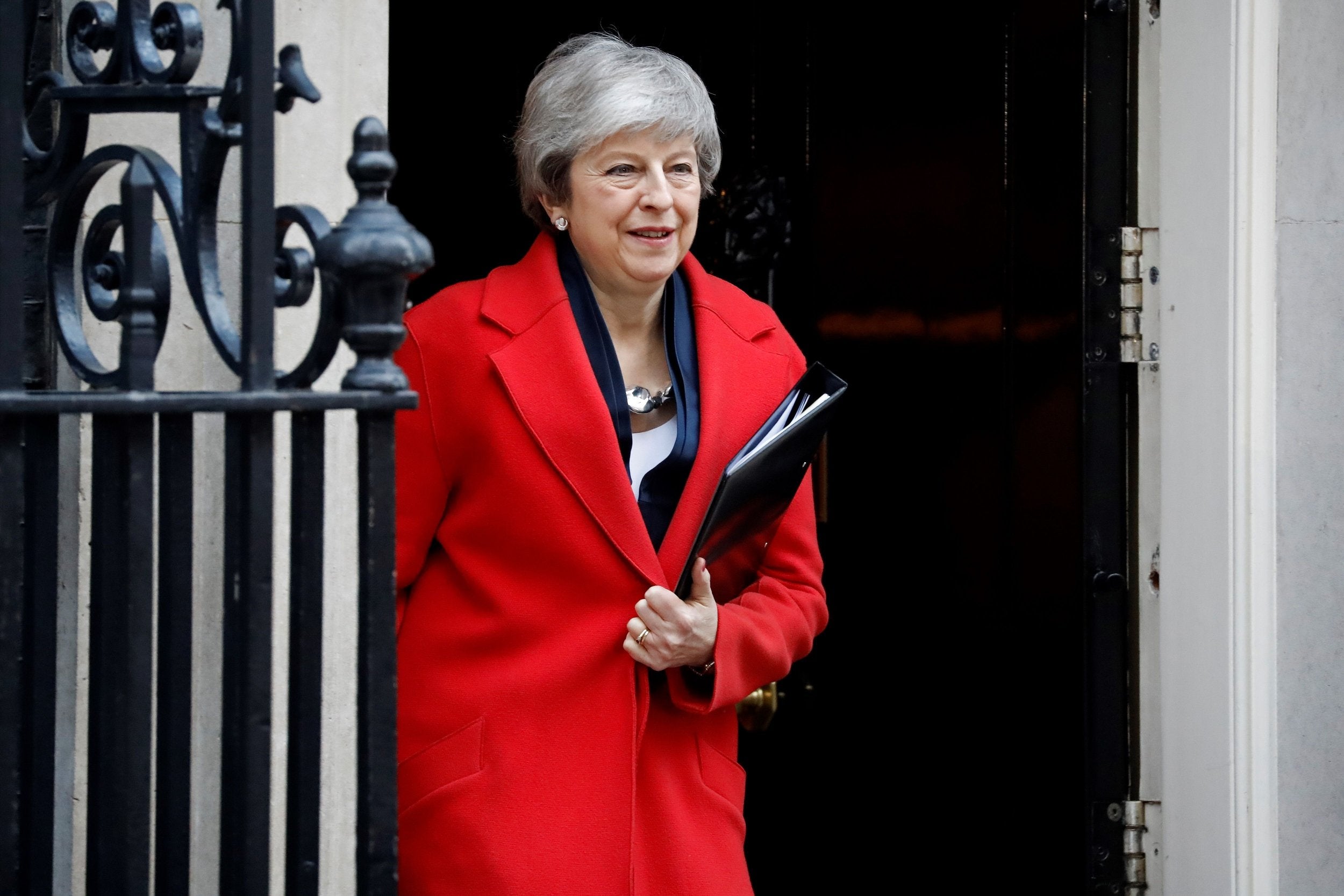 Theresa May has received a major boost after an influential Tory backbencher said he was ready to back her Brexit plan.
Sir Graham Brady, who chairs the 1922 Committee of Conservative MPs, previously voted against the prime minister's deal in January but said he was likely to support a revised version.
The influential MP urged his colleagues to "pull together behind the prime minister" when her deal returns to the Commons.
It comes amid reports that dozens of Eurosceptics who voted against Ms May's deal in January are now ready to step into line.
Theresa May has vowed to put her amended deal before MPs by 12 March.
Geoffrey Cox, the attorney general, is leading efforts to secure fresh guarantees from the EU about the temporary nature of the backstop, which would see the UK enter into a customs union with the EU if a trade deal cannot be agreed.
Sir Graham said he was ready to support a revised plan if "the right compromise is offered".
Writing in the Mail on Sunday, he said: "The whole country is tired of vacillation and delay.
"When the right compromise is offered, we should pull together behind the prime minister and help her to deliver our exit from the European Union on March 29."
Sir Graham described the government's handling of Brexit as "lions led by donkeys" but said MPs increasingly wanted to reach an agreement. 
He said: "This is not a time to make the best the enemy of the good, and most MPs are in a mood to compromise, but the danger of this backstop becoming permanent is a real one and it has to be tackled.
"My conversations with senior diplomats and politicians from across Europe have given me cause for optimism that a breakthrough is near."
He continued: "Those who have pressed for delay or for no deal to be taken off the table have weakened Theresa May's hand and made a deal less likely, but I still believe a compromise is fundamentally in our interest and that of the EU.
"We know what is needed to shift the logjam. The attorney general needs to give a legally binding guarantee that the backstop is temporary. Once we have that, my colleagues in parliament need to recognise the strength of feeling."
Justice minister Rory Stewart also claimed that a growing number of MPs were ready to back Ms May's plan.
Asked if he was confident the deal would be approved by the Commons, he told Sky News' Ridge on Sunday: "I don't think one can ever say that one is confident in this particular world, but I think there's been a huge amount of movement.
"I think that people are becoming more pragmatic - they're recognising much more than they did in the past that there are a limited number of alternatives to this and that the alternatives are worse."
MPs were also increasingly of the view that Ms May's deal "will allow us to move on, it will give business certainty, it will bring investment into the country," he added.
The European Research Group (ERG) of Eurosceptic Tories has established a panel of MP lawyers to assess wh​atever new compromise Mr Cox brings back from Brussels.
The group has reportedly put together three tests that must be met in order to secure their support. According to the Sunday Times, they are: a "clearly worded, legally binding, treaty-level clause" that overrides the text of the withdrawal agreement, wording that goes beyond "simply re-emphasising/re-interpreting the temporary nature of the backstop", and a "clear and unconditional route out of the backstop if trade talks fail".
Ms May has said MPs will be given a choice between a no-deal Brexit and an extension to the Article 50 period if they reject her deal for a second time.
But writing in the Sunday Telegraph, foreign secretary Jeremy Hunt and Commons leader Andrea Leadsom said any delay to the EU withdrawal would be a "betrayal of Brexit."
They wrote: "Those who wish to embrace no deal are turning their backs on a far more attractive option in the PM's deal – avoiding disruption and uncertainty for businesses and our people.
"On the other hand, the active pursuit of a delay to Brexit – with no purpose beyond frustration – is a betrayal of the referendum result.
"It would lead to an irretrievable breach of trust with those who are already cynical about the will of Westminster to deliver on the result to begin with."
Their intervention is likely to be seen as an attack on pro-EU ministers including work and pensions secretary Amber Rudd, justice secretary David Gauke and business secretary Greg Clark, who have been privately calling for a delay in order to prevent a no-deal exit.
On Saturday, EU chief negotiator Michel Barnier said a delay to Brexit would be needed even if Ms May gets her deal through parliament this month.
He said there is now not enough time for the EU to ratify the agreement before the UK is due to leave the bloc on 29 March. 
---
We'll tell you what's true. You can form your own view.
At The Independent, no one tells us what to write. That's why, in an era of political lies and Brexit bias, more readers are turning to an independent source. Subscribe from just 15p a day for extra exclusives, events and ebooks – all with no ads.
Source link