Brexit news: Labour MPs demand Corbyn answer claim he cut line about second referendum from letter to May
Category: Political News,Politics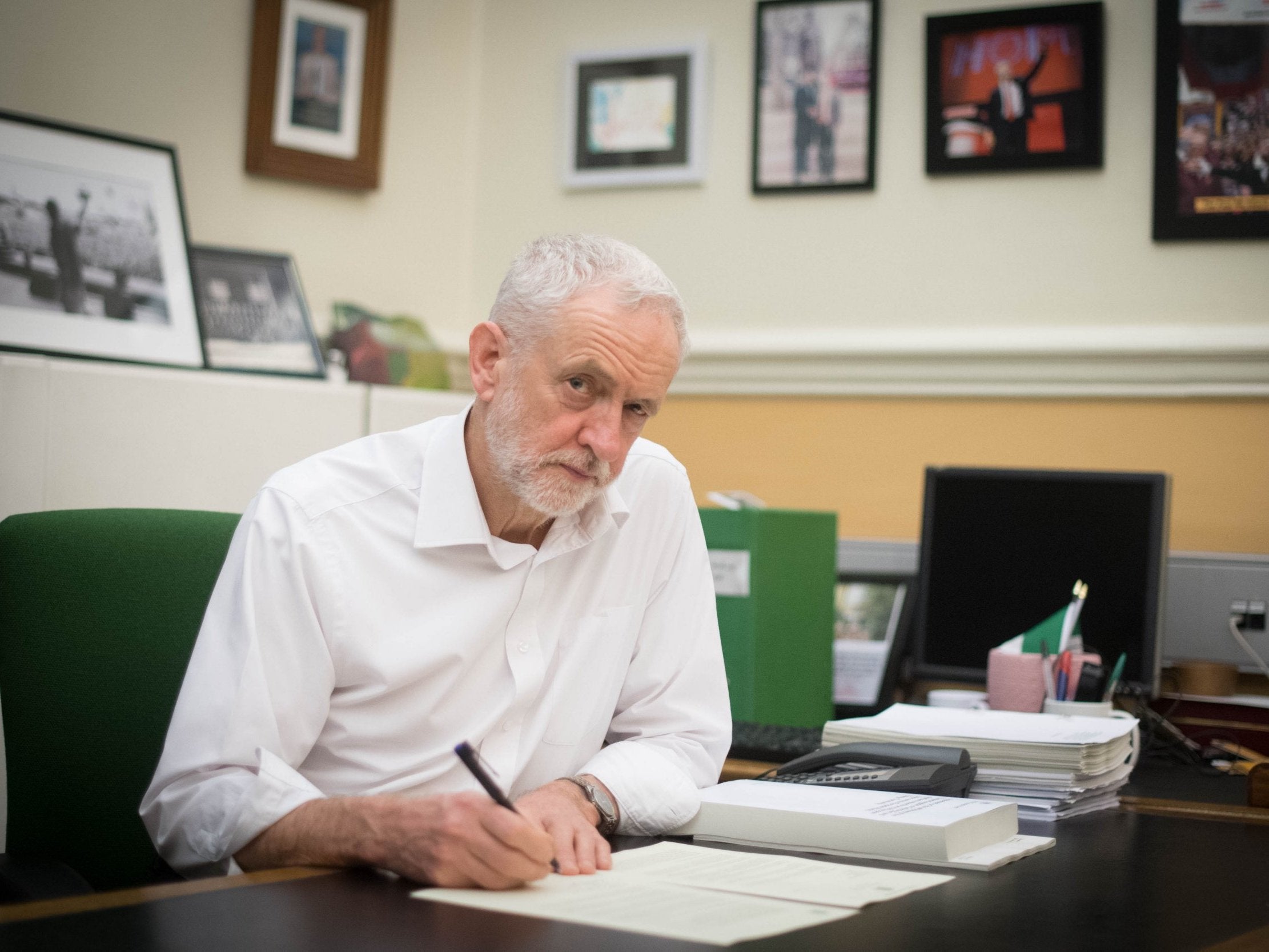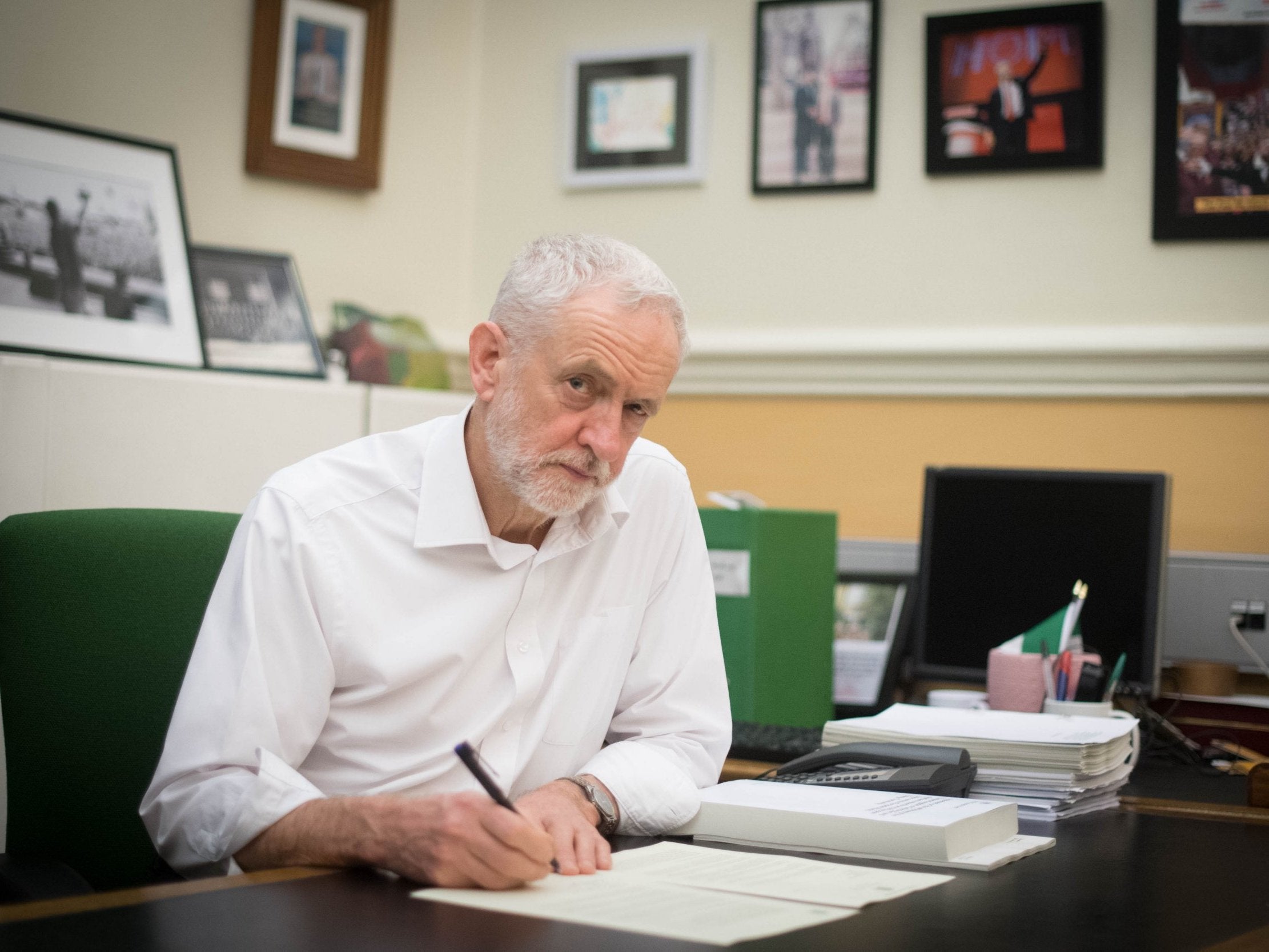 Jeremy Corbyn is under pressure over an explosive claim that he broke a pledge to support a new Brexit referendum if Theresa May rejected his compromise plan.
A letter from the Labour leader to the prime minister – setting out five legally binding demands as his price for backing a deal – angered many Labour MPs by making no mention of a fresh public vote.
Now it has been alleged that Mr Corbyn's office agreed the letter should set out clear support for the referendum, if Ms May turned down his offer – only to omit the sentence at the last minute.
Join Independent Minds
For exclusive articles, events and an advertising-free read for just £5.99 €6.99 $9.99 a month
Get the best of The Independent
With an Independent Minds subscription for just £5.99 €6.99 $9.99 a month
Mr Corbyn's office declined to comment on the claim, although a Labour source told The Independent the claim was "false".
Labour MPs backing a Final Say people's vote urged Mr Corbyn to come clean about what commitments were given about the contents, before it was sent last Wednesday.
"Time after time, Labour members and supporters demand a People's vote. Yet time after time, this is thwarted from the top," said Chris Leslie.
And Ben Bradshaw said: "If true, any attempt by the leadership, or figures in the leader's office, to subvert or renege on Labour's unanimously agreed policy would provoke uproar among our members, voters and MPs."
The claim has been made by Robert Peston, ITV's political editor, who said "multiple sources" told him the Labour leader's office went back on the commitment given to Keir Starmer, the party's Brexit spokesman.
Sir Keir had "agreed that the final part of Corbyn's letter to May would say "if you do not accept this [Brexit offer] there will be a People's Vote", Mr Peston wrote.
"LOTO [the leader of the opposition] agreed to this. But then Keir discovered after the letter had been sent and published that the People's Vote paragraph had gone."
Both the Brexit spokesman and Mr Corbyn's spokesman declined to comment on the claim concerning the pair's private discussions.
Mr Corbyn was forced onto the back foot after the letter, quickly assuring Labour MPs and members that he was not ruling out a further referendum.
John McDonnell, the shadow chancellor, went further – saying Labour wanted a compromise "in the national interest", but adding: "If we can't do that, well yes, we have to go back to the people."
Crucially, Downing Street has now firmly rejected the central plank of Mr Corbyn's compromise plan, namely the UK being part of a permanent customs union.
The prime minister's spokesman said: "We are absolutely clear on this – we're not considering Jeremy Corbyn's customs proposals.
"We're not considering any proposals to remain in the customs union. We must have our own, independent trade policy."
David Lammy, another Labour MP supporting a fresh referendum, said the letter showed Labour must now start "campaigning for a people's vote".
"We have now entered the emergency zone of these negotiations, and the prime minister has swept Labour's only other option off the table."
---

The Independent has launched its #FinalSay campaign to demand that voters are given a voice on the final Brexit deal.
Source link