The 7 Best Netflix Original Shows Of 2018 So Far
Category: Home & Garden,Lifestyle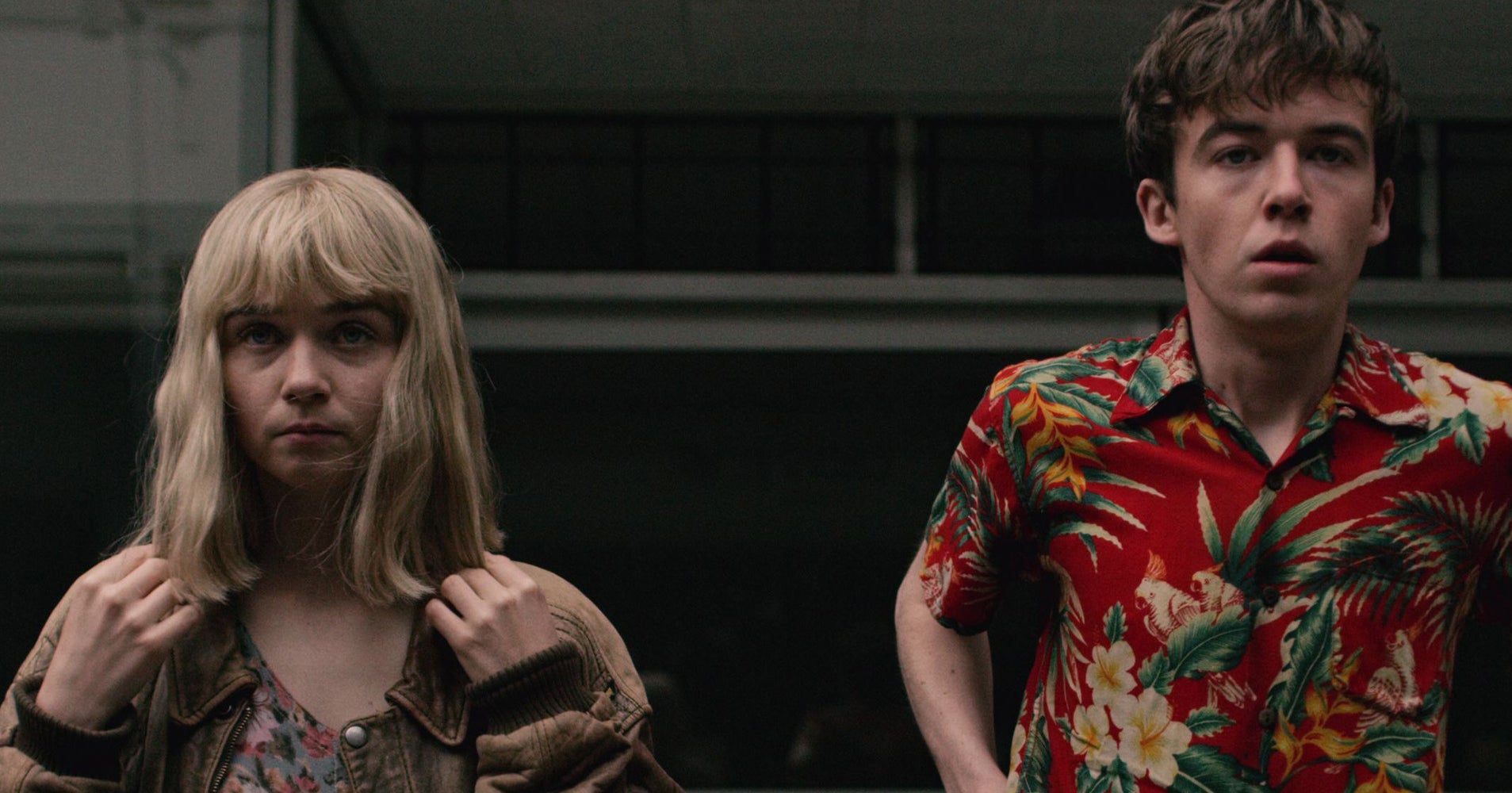 Netflix releases so many shows. Keeping up with each one has become impossible; you'd stream your life away if you tried. But a few Netflix Original shows in 2018 have risen above the others and are well worth your time.
The collection below includes scripted shows, a reality show, a documentary series and a talk show with fantastic sketches. Netflix has really diversified the types of content it offers in 2018, and these standout shows reflect that.
A few weeks ago, Streamline rounded up the most underrated Netflix Originals of the year so far. That list included great shows that somehow have remained niche in terms of audience, had cancellation scares or didn't earn Emmy consideration. Those shows ― "One Day at a Time," "Collateral," "Aggretsuko," "Dear White People" and "Ugly Delicious" ― are not featured in this article but may ultimately make the Best of 2018 list later this year.
Read about the highlights of 2018 thus far below.
And if you want to stay informed about what's joining Netflix on a weekly basis, be sure to subscribe to the Streamline newsletter.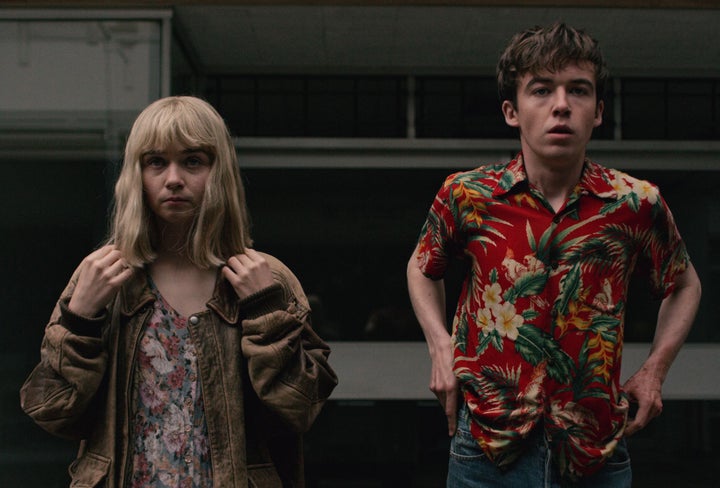 Streamline makes recommendations for streaming shows and movies. Every Saturday, Streamline highlights the best shows to watch online, with a focus on Netflix.
"Queer Eye"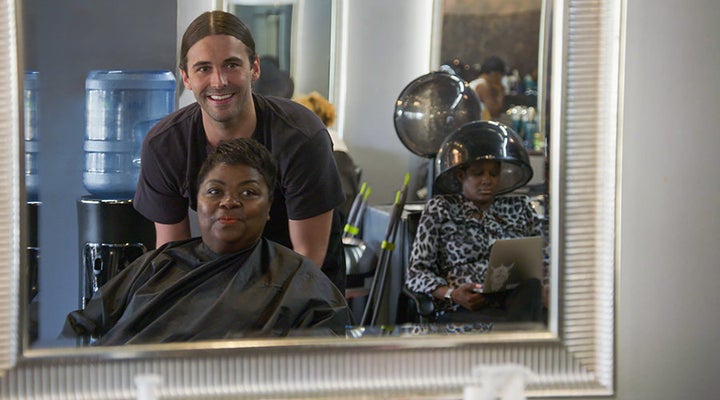 Premise: Five gay men transform lives across Georgia. Although the routine has some variance, this team typically gives the full-life makeover to a straight, male schlub. The "Queer Eye" guys specialize in five separate fields: home design, beauty, fashion, culture and food.
Value: A tear-jerker through and through.
Netflix released not one but two seasons of "Queer Eye" in the first half of 2018 (although each season only had a few episodes). The new cast definitely established the reboot as a worthy successor to the show that originally debuted in 2003.
The show does a good job balancing the formulaic nature of the makeovers with moments of authentic emotion unique to each episode. The transformations basically just make the targets look like rich people, but the journey to get there repeatedly delights.
Trailer:
"The End of the F***ing World"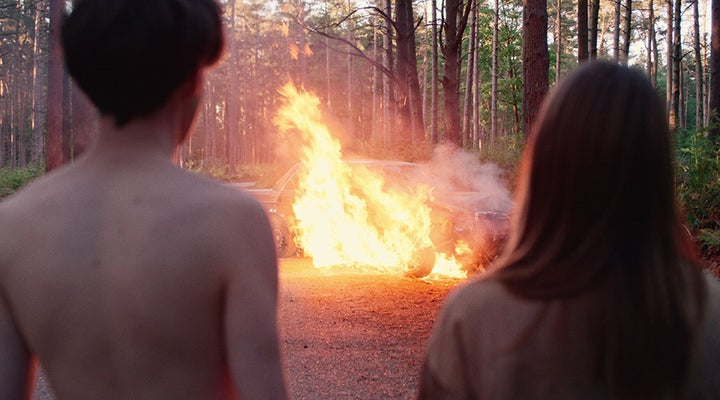 Premise: Two teens decide to run away from home together and quickly get into misadventures. Instead of falling into quirky love story tropes, the couple has to deal with traumatizing problems of great magnitude. All the while, they each have emotional baggage to sort through and try to mature beyond.
Value: This show came out of nowhere both narratively and marketing-wise.
"It was astounding how popular it was for us," Netflix Chief Content Officer Ted Sarandos said to New York Magazine for a profile on the company released earlier this year. Internal forecasting for the show predicted the show's audience would be far more niche. "On one level, it was a massive failure that we didn't see that coming."
The trailer alone has garnered over 10 million views, much more than most Netflix shows. The absurdity and dark humor of this story must feel refreshing amid an ocean of shows playing things safe these days. The show takes real risks that could have riled up protesters or at least caused people to turn this off, but strong performances ultimately won over viewers.
Trailer: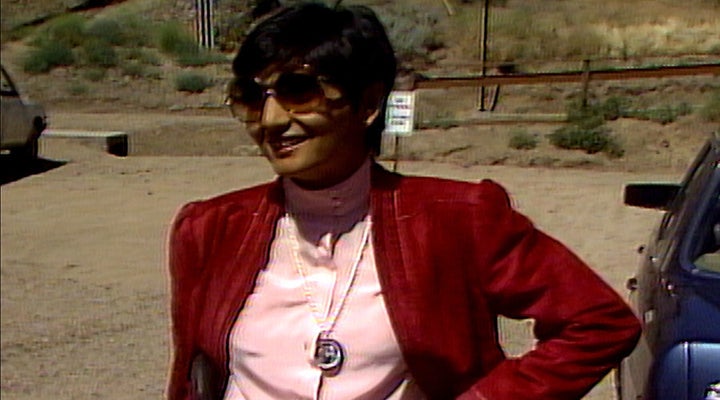 Premise: A documentary series about the rise of the Rajneesh movement in Oregon. The first couple of episodes focus on the radically contemporary teachings of the leader as he preaches peace and harmony. Then the story takes a turn and focuses on political intrigue within the group.
Value: The rare documentary that features a subject so compelling and has such incredibly high stakes that you think the filmmakers must have made everything up.
The Rajneesh story ― a fringe community attempts to establish an American home ― is full of fascinating details. The group only wore shades of red and white. Certain members had ambitions to conquer the world and were willing to do anything to accomplish that. The leader encouraged the followers to have sex and they did ... a lot.
By the end, you become unsure whether you should condemn the group or join it. Although this community never took off as planned, the series inherently recontextualizes the other religions that dominate American life and therefore forces a re-examination of life itself.
Trailer:
"Unbreakable Kimmy Schmidt"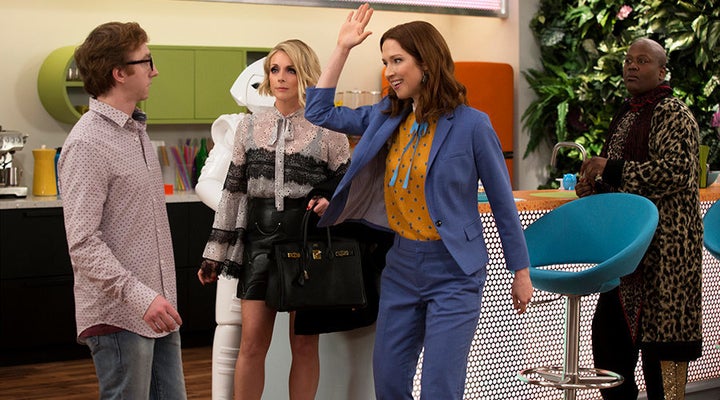 Premise: Now adjusted to the basics of life outside the bunker, Kimmy Schmidt must learn how to thrive in a traditional work setting. Titus Andromedon tries to become a star, while Jacqueline Voorhes manages him. Schmidt's original captor garners sympathy through a true-crime documentary that advocates for setting him free.
Value: This fourth season finally settles onto firm and fertile ground.
Earlier seasons of this show focused on Kimmy's naiveté about the world around her. She rose from a life trapped in a bunker into a life defined by constant mishaps and mistakes. The show gleaned humor from this, but this bumbling role often became tiresome. Crazy jokes in a crazy world fell flat.
But in these new episodes, Kimmy (both the show and character) graduated to competence and sanity. As the world in the show starts making more sense, the jokes shine through as moments of absurdity. If you gave up on the first few seasons, consider returning for these new episodes.
Trailer: