Paris on lockdown for gilet jaunes protests - live updates | World news
Category: Political Protests,Politics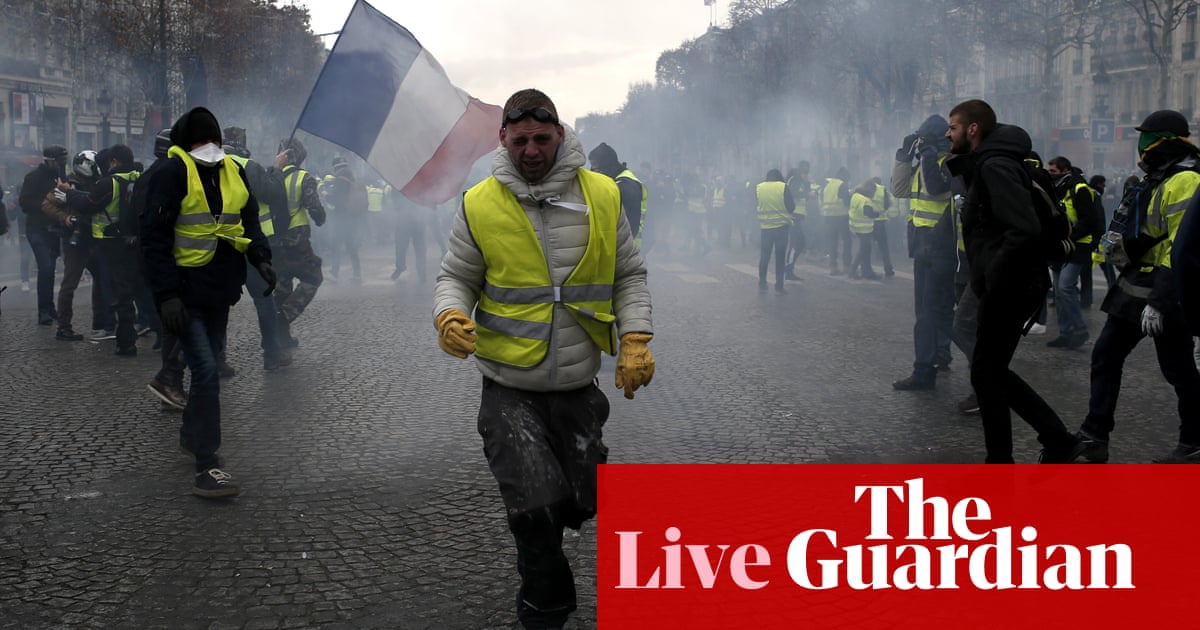 To avoid a repeat of shocking scenes of cars burning and the smashing and looting shops by fringe elements of the movement, police and gendarmes blocked off areas of central Paris, including roads around the Elysée palace.
Officers searched bags and backpacks confiscating masks used as protection from teargas, helmets and anything that could be used as a projectile.
Elsewhere, Paris was eerily quiet for a Saturday in December, one of the busiest days of the year for shopkeepers. Instead many stores were shut and boarded up.
Some without metal shutters or boarding, put high visibility vests in their window in a show of support and the hope of sparing them from destruction.
Source link