Swastika Found Painted Over Pittsburgh Memorial At Duke University
Category: Education,Other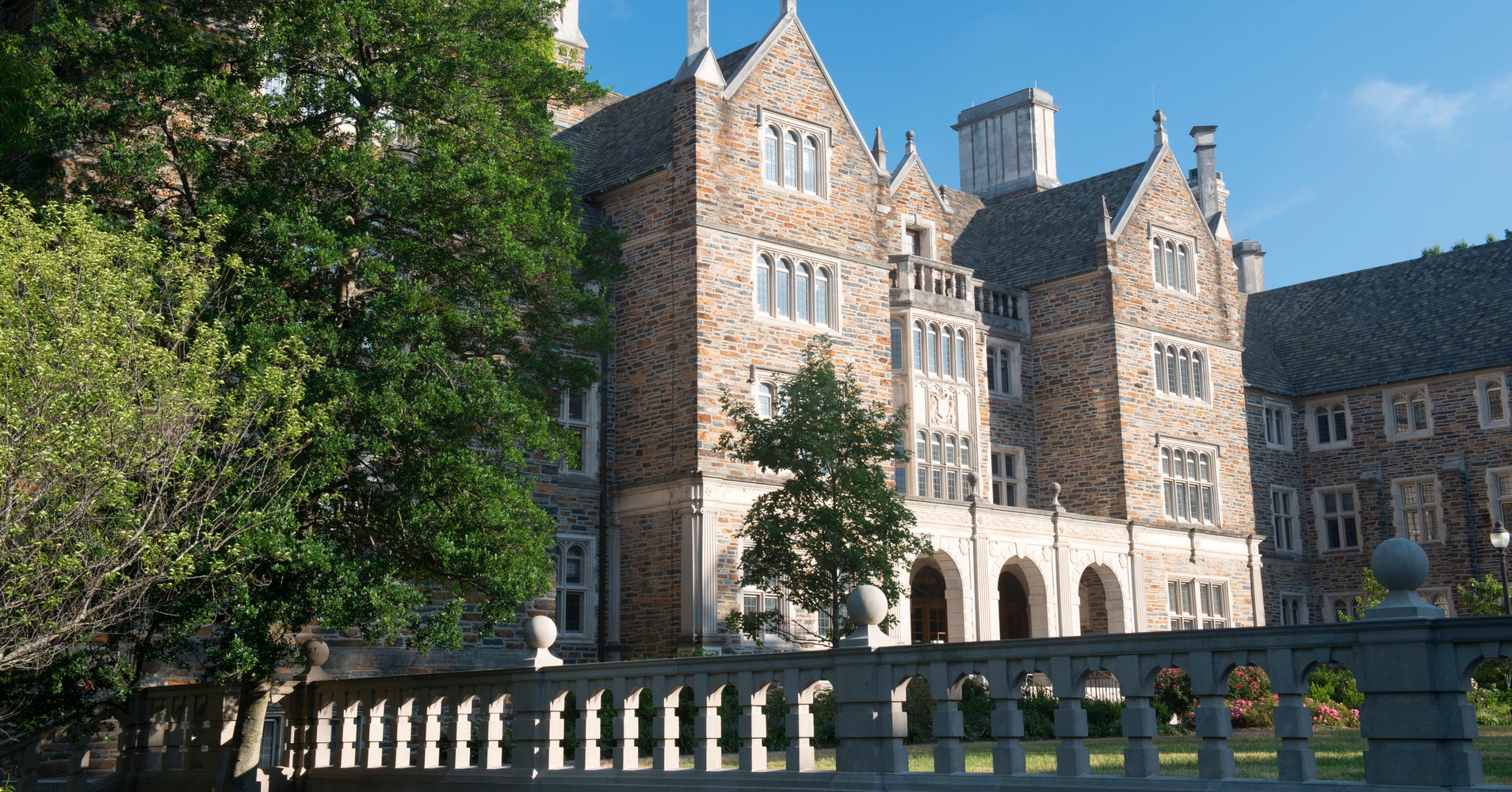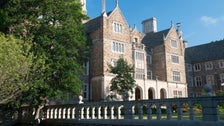 University President Vincent Price called the defacement of the memorial at Duke's East Campus Bridge a "craven and cowardly act."
Students often use Duke's East Campus Bridge and the tunnel underneath it as a public forum, the Associated Press reports. Last month, Jewish students created a memorial for the Pittsburgh synagogue shooting in the space, listing the names of the 11 victims in black paint. The students also included a gold Star of David and the phrase, "We must build this world from love," in Hebrew and English.  
The red swastika was painted directly over the Star of David. 
Olivia Levine, a Jewish student who helped paint the original memorial mural, told Duke's student newspaper that she was deeply upset by the vandalism.
"I was just torn apart. I started crying," Levine told The Chronicle on Monday. "I didn't know how to react to it, because I was so angry about it."
Price said the school will "continue to provide additional security" at Duke's Jewish life center. Administrators also plan to install security cameras near the East Campus Bridge, which Price said "has unfortunately become a focus of attention for those who seek to promote hatred and intimidation."
The red swastika found at the East Campus Bridge this week was painted over on Monday morning, Duke's public affairs department told HuffPost in an email. The school didn't have an update on who was responsible for the vandalism. 
"Acts of hate like this one seek to instill fear in us and seek to divide us. We are here to say to the cowardly painter of the swastika, a person who used the cover of darkness to scrawl a hasty bit of violent graffiti and then to dash away: we are not afraid of you," the department staff wrote on Facebook. "We are a community of strength, of vibrancy, of creativity, and of love.
Source link