Here's The New Show You Should Watch Right Now
Category: Entertainment,TV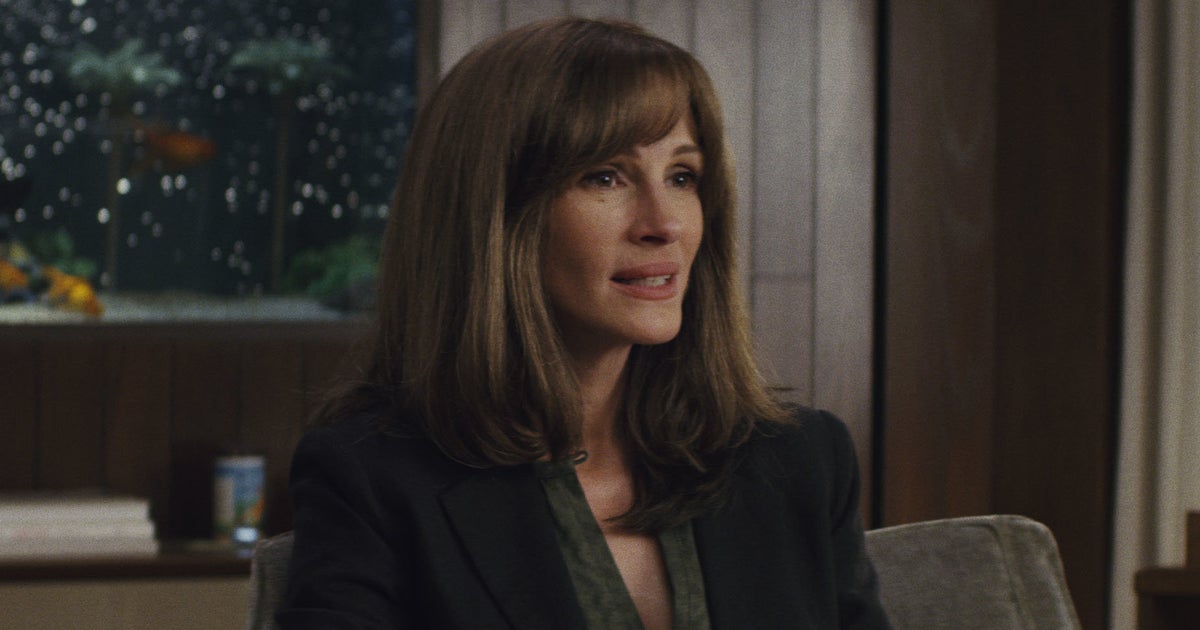 Streamline recommends "Homecoming" as the show you should watch this week. Amazon Prime premiered the show Nov. 2.
I featured "Homecoming" as the show to watch on Amazon Prime last week, but since it stands out as the best show of the last few weeks, I'm promoting it here again. Now go watch it!
Premise: An adaptation of the Gimlet podcast of the same name. An experimental trial to help veterans adjust to life back home goes awry, and a web of mysteries slowly reveals itself.
Stars: Julia Roberts. Bobby Cannavale. Stephan James.
How excited should you be? Extremely. This might be Amazon's best Original show so far in 2018. The show has an incredibly binge-worthy format with smart writing and fantastic performances. 
Any reasons to be skeptical? If you loved the podcast, don't expect this to follow the exact narrative of that project. This stands on its own creatively.
Will everyone be talking about this? I think this could become a real hit. Roberts' star power alone makes this conversation-worthy, but the show also deserves all that attention.
You can watch the trailer for "Homecoming" below.
Read on for more recommendations and news from the week. And in the navigation bar above, you can choose specific recommendations for series streaming on Netflix and Amazon Prime.
Tod Campbell/Amazon Prime

"Homecoming" on Amazon Prime.
Other Recent Shows Worth Watching
"Bodyguard" on Netflix. Season 1.
"Chilling Adventures of Sabrina" on Netflix. Season 1.
"Crazy Ex-Girlfriend" on The CW. Season 4.
"Doctor Who" on BBC America. Season 11.
"The Good Place" on NBC/Hulu. Season 3.
"The Haunting of Hill House" on Netflix. Season 1.
"It's Always Sunny in Philadelphia" on FX. Season 13.
"Kidding" on Showtime. Season 1.
"Lodge 49" on AMC. Season 1.
"Maniac" on Netflix. Limited Series.
"Patriot" on Amazon Prime. Season 2.
"South Park" on Comedy Central. Season 22.
"The Woman in White" on PBS. Miniseries.
5 Streaming News Stories From This Week
1. Vince Gilligan is developing a "Breaking Bad" movie that would allegedly be a sequel to the original series and focus on Jesse Pinkman. The "Breaking Bad" prequel series, "Better Call Saul," keeps going strong. This crew must really love working together.
2. In other news about movies acting as sequels to television, the "Deadwood" movie started shooting with a dozen returning cast members.
3. Disney set a loose launch date and name for its upcoming streaming service ― Disney+ will debut in late 2019. The company will pull its movies from Netflix around this time.
4. George R.R. Martin seems to be having a mini-feud with HBO over the "Game of Thrones" prequels. Martin doesn't appear to be that involved with the upcoming projects.
5. Scheduling Announcements: HBO renewed"Divorce" for a third season. The final season of "You're the Worst" has a trailer. USA Network renewed"The Purge" for a second season. Kirby Howell-Baptiste, an actress who is in all the good shows lately, will join the "Veronica Mars" revival on Hulu. Patton Oswalt and Max Greenfield also joined that project. The first NBC season of "Brooklyn Nine-Nine" will premiere Jan. 10.
You can check out the Streamline roundup for the best shows of 2018 right here:
Source link