What To Watch On Netflix That's New This Week
Category: Entertainment,TV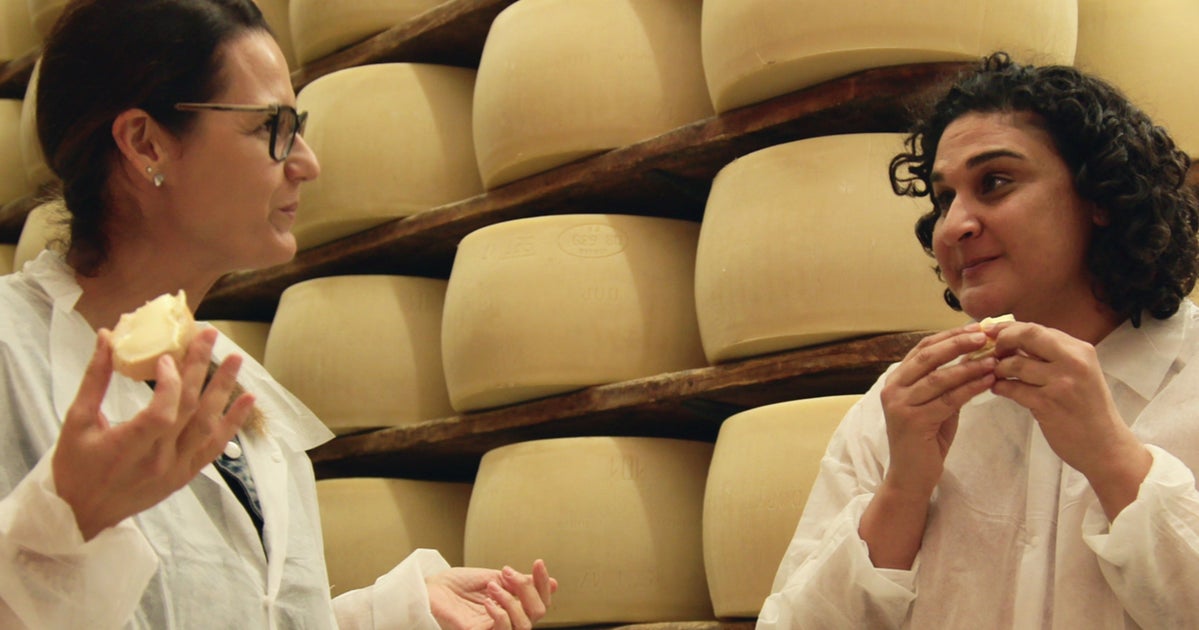 Streamline recommends "Salt Fat Acid Heat" as the thing to watch on Netflix this week. This docuseries debuts on Oct. 11.
(Note: Streamline will now cover shows you can watch right now, rather than shows you can anticipate for the next week. As such, we're republishing our recommendation from last week.)
Premise: Based on the cookbook of the same name, this food docuseries focuses on the base components that determine perceived quality: salt, fat, acid and heat. The book's author hosts the show, which focuses on her excursions around the world. She searches for the food products that best represent those aforementioned components and, subsequently, improve her quality of life.
Stars: Author Samin Nosrat
How excited should you be? Netflix has a bit of a quiet week this time around. "Salt Fat Acid Heat" may be great, but cooking shows tend to be niche. Yet I think this show transcends the food-show concept as it has much to say about life itself. Life events, too, need a combination of competing but complementary factors to make for a well-rounded, fulfilling experience. This show traffics in concepts that might as well be religious.
Any reasons to be skeptical? The show spends a ton of time showing off beautiful food. This technique has obviously worked for online video purveyors like BuzzFeed's "Tasty" series, but the images don't always adequately sustain such long episodes. Beautiful food can mesmerize, but at a certain point, it simply doesn't push a narrative along. I found it hard to get through these episodes in one sitting.
Will everyone be talking about this? Probably not. You're food-obsessed friends probably will, though, as the original book definitely established itself as a huge hit.
Check out the trailer for "Salt Fat Acid Heat" below.
Read on for more recommendations and news from the week.
And if you want to stay up to date with what to watch on a weekly basis, subscribe to the Streamline newsletter.
Netflix

"Salt Fat Acid Heat" on Netflix.
What Else Is New This Week
"22 July." This movie focuses on the terrorist attacks that took place in Norway on July 22, 2011. A man single-handedly killed 77 people with a car bomb and by gunning down people trapped on an island. This movie focuses on just a few people to show the events leading up to the attack and the trauma the deaths ultimately caused for the survivors.
"Apostle." A mysterious religious cult captures a woman in the early 1900s and tries to ransom her. The woman's brother (Dan Stevens) decides to take down this cult.
"The Haunting of Hill House." This horror show has already earned high praise. I almost made it the main recommendation, but my outsize fear of scary things kept me from checking it out in depth. This show seems to use supernatural terror to examine the traumas a particular family has faced in the past.
Top 3 Netflix News Stories From This Week
1. Netflix released 676 hours of original content in the third quarter of the business year ― that's up 50 percent from the second quarter. I've certainly noticed the shift and have been drowning in Netflix shows and movies for weeks. I used to say Netflix did too much when it released just a few notable show a month. Now it typically has over a dozen Originals every single week.
2. The company will open a new production hub in Albuquerque, New Mexico. This means Netflix will buy out "Better Call Saul" and make new seasons of "Breaking Bad," right?
3.Scheduling Announcements:"Neo Yokio" will return for a Christmas special (I feared the show was over, so this makes me particularly happy). "Ozark" will get a third season.
Check out my latest feature about the company:
Source link