Ryan Gosling And Britney Spears Reunite On 'The Ellen DeGeneres Show'
Category: Entertainment,TV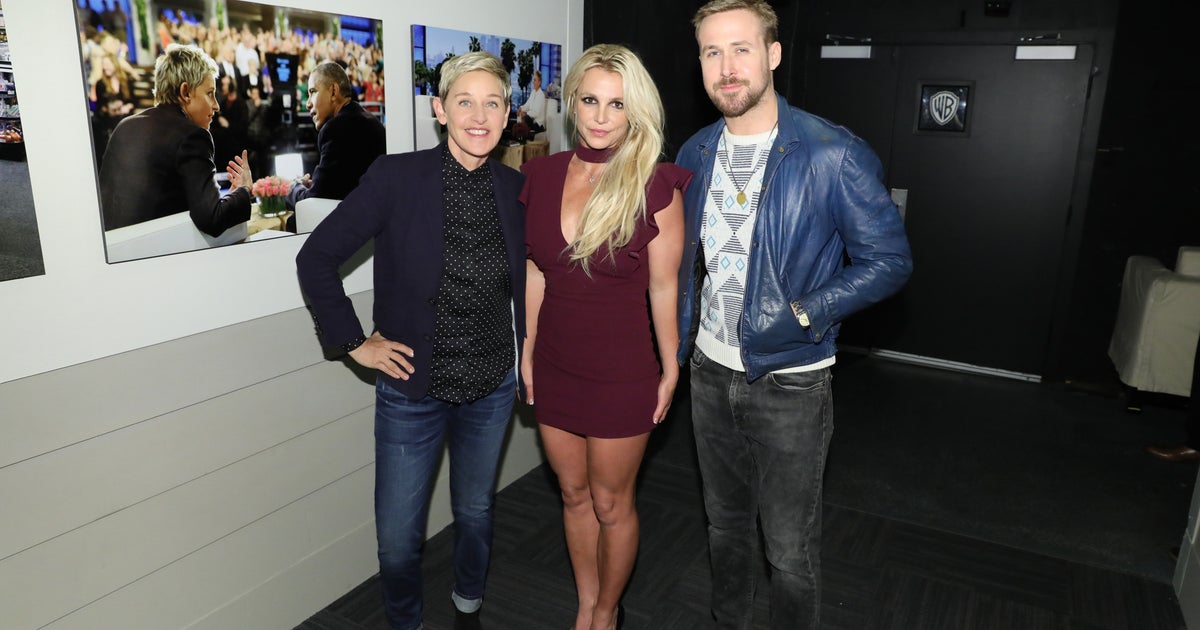 Ryan Gosling has a hot new movie on the way and two Oscar nominations under his belt, but he hasn't forgotten about his Disney Channel days. 
The "La La Land" actor dropped by "The Ellen DeGeneres Show" Friday to chat about "First Man," in which he stars as pioneering astronaut Neil Armstrong. But the host was in a nostalgic mood, grilling Gosling about his years as a child star on Disney's "The Mickey Mouse Club" alongside future pop icons Christina Aguilera and Britney Spears. 
"I remember when we first got to the show, they sort of had all of the kids perform for one another," he recalled. Of Aguilera and Spears' performances, he added, "I remember thinking, 'OK, so ... they're, like, freakishly talented.' I was used to working with talented people, but that was another level." 
When DeGeneres asked how Gosling had showcased his own certifiable talents, however, his memory was a bit foggier. 
"I think I was just like, 'I'm Canadian,'" he quipped. 
Much of Friday's excitement, however, took place backstage, when DeGeneres reunited Gosling with Spears, who also made an appearance on the show. The former co-stars and pals happily took advantage of the photo op.
Michael Rozman/Warner Bros.

Britney Spears reunited with Ryan Gosling on "The Ellen DeGeneres Show" Friday. 
Spears, meanwhile, was a bit more coy during her interview. 
The songstress, who wrapped her Piece of Me Tour in England last month, told DeGeneres that "a huge announcement" was on the way, but wouldn't reveal more until Oct. 18. 
Whether Spears has new music or another project up her sleeve is anyone's guess. But DeGeneres promised to lend a hand by letting the star make her announcement on the host's YouTube channel. 
Given that DeGeneres' channel boasts more than 28 million followers, Spears' surprise is sure to make a splash next week. 
Source link