Home
/
Political News
/
Politics
/
Jacob Rees-Mogg suggests EU is trying to deliberately 'kneecap' Britain with Brexit 'difficulties'
Jacob Rees-Mogg suggests EU is trying to deliberately 'kneecap' Britain with Brexit 'difficulties'
Category: Political News,Politics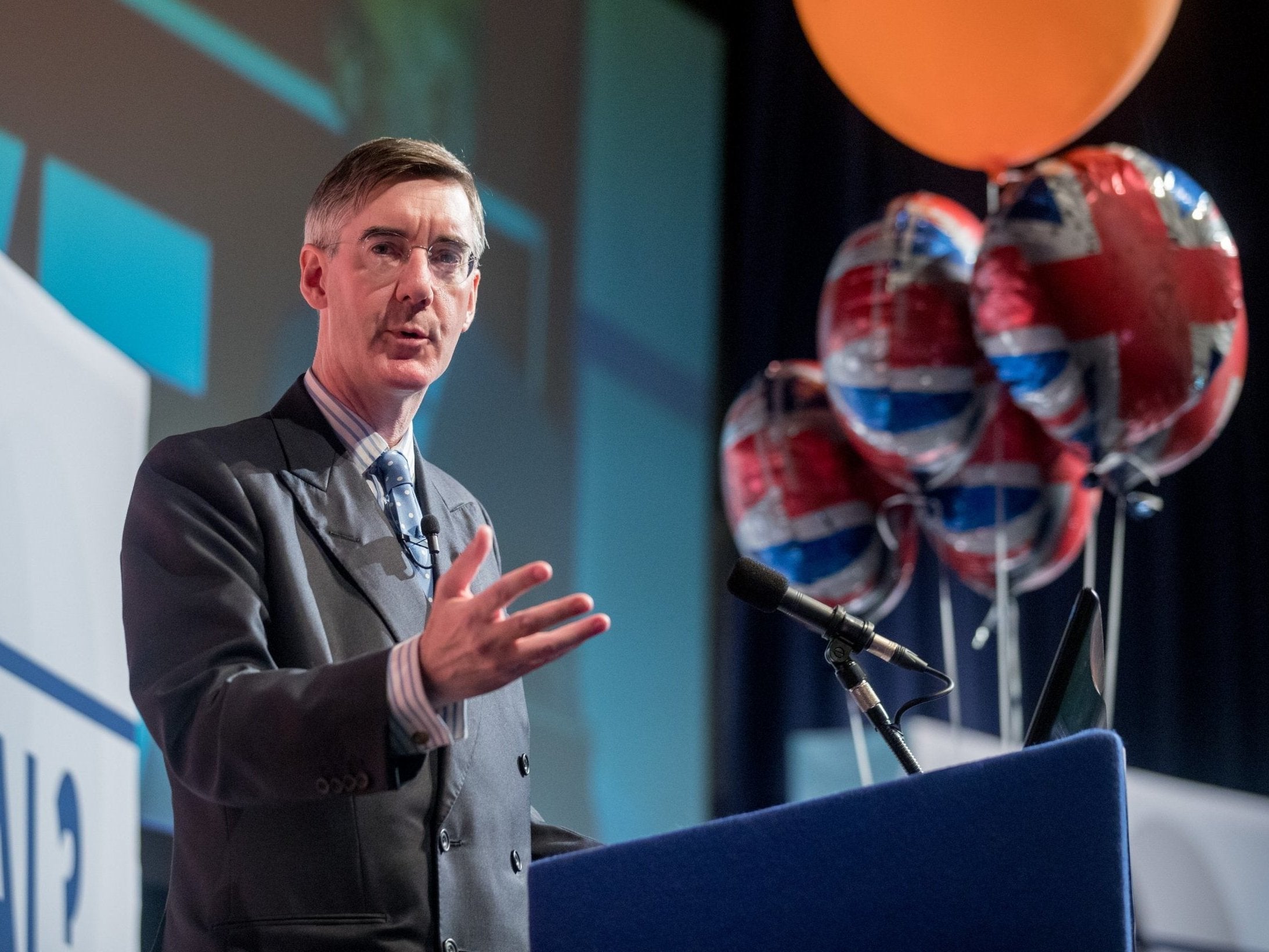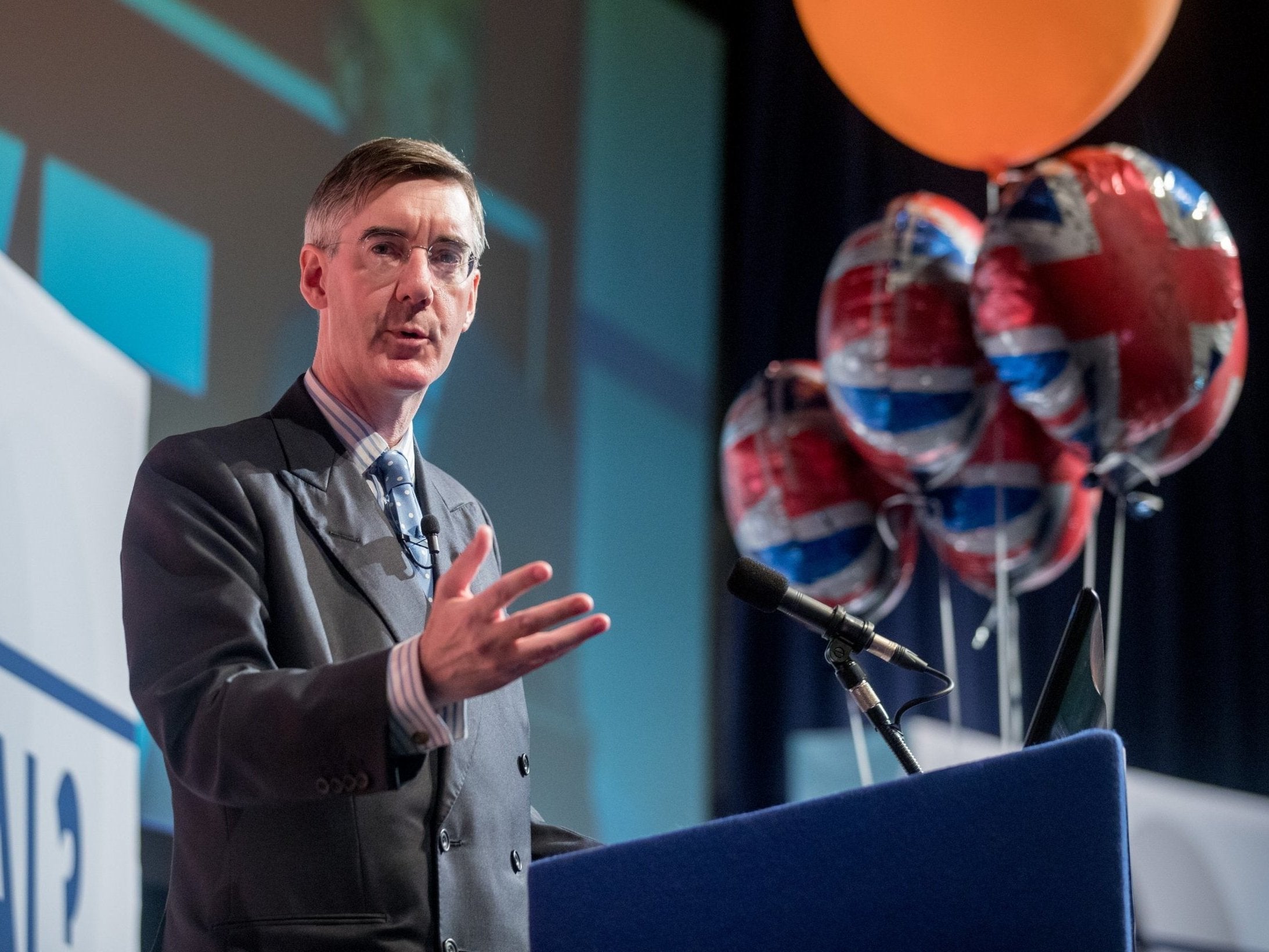 Jacob Rees-Mogg has suggested that the EU is a "mafia-style organisation" trying to "kneecap" Britain as punishment for Brexit.
The Conservative Brexiteer accepted "there may be some problems" as a result of leaving the European Union but insisted it was a "stunning and exciting opportunity".
He said: "If there are queues at Dover, if the M20 becomes a car park, if there are certain difficulties for a short time because the EU decides to cut off its own nose to spite its face, if the EU is a mafia-style organisation that says, 'If you want to leave we will kneecap you', then all the better for leaving, because you have to get out of that organisation."
Mr Rees-Mogg, who was speaking to supporters at a Leave Means Leave rally in Torquay, also warned Theresa May that some 40 Conservative MPs were opposed to her Chequers deal.
"There are probably 39 Tory MPs who are more tough-minded on this issue than I am," said Mr Rees-Mogg, chairman of the Tory European Research Group.
"Those 39 will not turn, I will not turn and there are growing numbers beyond that who are determined that we should deliver on the Brexit that we promised."
He added: "We must make sure that Chequers is binned, that this idea of a customs union, the sheer lunacy of paying £3.5bn a year to subsidise the European Union for all eternity, is binned."
Mr Rees-Mogg concluded: "I'm afraid the government is now in the business of managing decline. It doesn't think Brexit can be a success and therefore it must ameliorate the consequences.
"I think Brexit is this stunning and exciting opportunity that we must grasp for and embrace and take on full-bloodedly."
The Brexiteer's comments came as Ms May faced pressure from her DUP parliamentary allies not to accept the EU's backstop proposal over the Irish border problem.
Democratic Unionist Party leader Arlene Foster warned the prime minister not to accept a "dodgy" deal which would "effectively cut Northern Ireland adrift".
Her party has threatened to cause a political crisis by voting down the budget if Ms May gives way to Brussels and Ms Foster said: "The DUP's actions this week are not as some have suggested about 'flexing muscle'.
"This is no game. Anyone engaging in this in a light-hearted way foolishly fails to grasp the gravity of the decisions we will make in the coming weeks."
The EU's proposal would see just Northern Ireland remain aligned with Brussels' rules but is fiercely opposed by the Democratic Unionist Party, whose MPs have supported Ms May in Westminster.
The prime minister has suggested a "temporary customs arrangement" for the whole UK but Brexiteers fear it could trap the UK in the customs union permanently, with Mr Rees-Mogg claiming that "temporary means eternal".
Tory Commons leader Andrea Leadsom is said to be prepared to resign if Ms May compromises further ahead of a summit in Brussels next week.
Additional reporting by PA
---

The Independent has launched its #FinalSay campaign to demand that voters are given a voice on the final Brexit deal.
Source link