Here's What The AMA Red Carpet Looked Like In 1998
Category: Celebrity,Entertainment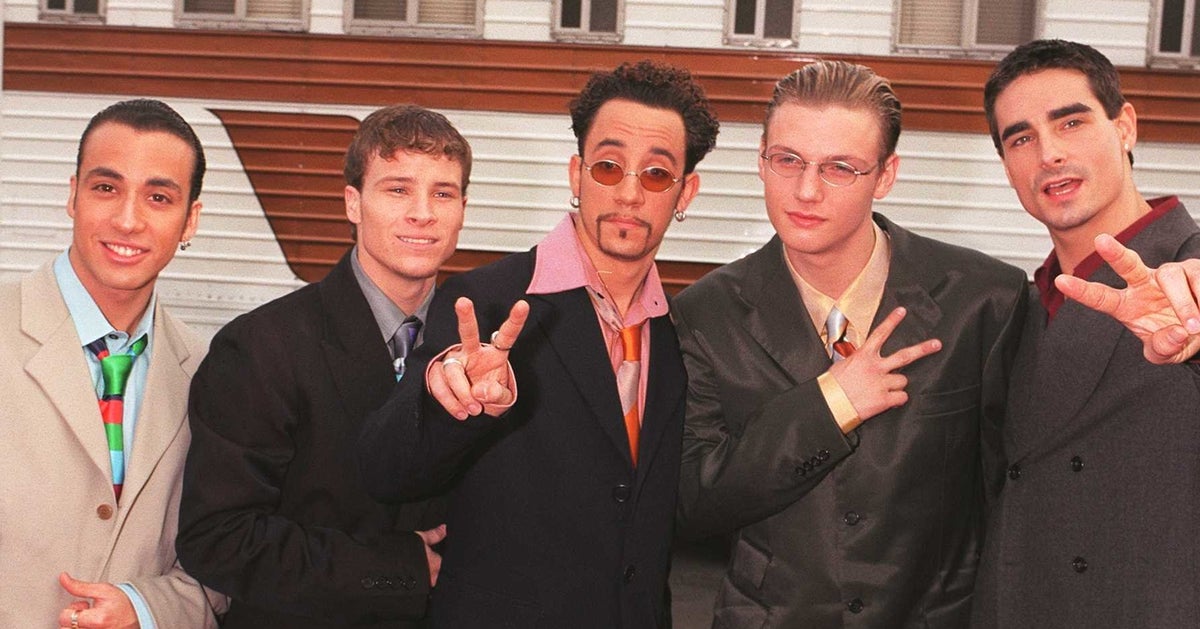 Getty

Clockwise from left: Mariah Carey, Mary J. Blige and Boyz II Men at the 1998 American Music Awards. 
It's time for a trip down memory lane, all the way back to the 1998 American Music Awards. 
That was truly the year of the Spice Girls. Though the British girl group wasn't present at the show to accept their awards (or slay the red carpet), they won in three categories: favorite pop/rock band/duo/group, favorite pop/rock album and favorite pop/rock new artist. Celine Dion, Mariah Carey, Erykah Badu and Mary J. Blige were among the night's winners. Girl power, indeed. 
But let's talk about the fashion. In 1998, the red carpet was obviously oh-so-'90s, featuring too-large suits ― yes, we're talking about The Backstreet Boys ― coordinating ensembles, a la Shaquille O'Neal and Ice Cube, and a whole lot of simple column dresses.
This year's award show will air Tuesday night ― with the fashionable Tracee Ellis Ross acting as host ― but before we get to see who rules the red carpet, take a look back at some of the best style moments from the 1998 show: 
Ron Wolfson via Getty Images
Ron Galella, Ltd. via Getty Images
Jim Smeal via Getty Images
Ron Wolfson via Getty Images
David Keeler via Getty Images
Ron Wolfson via Getty Images
David Keeler via Getty Images
Ron Wolfson via Getty Images
Ron Wolfson via Getty Images
Ron Wolfson via Getty Images
David Keeler via Getty Images
SGranitz via Getty Images
Steve Granitz via Getty Images
David Keeler via Getty Images
SGranitz via Getty Images
Ron Galella, Ltd. via Getty Images
Frank Trapper via Getty Images
Ron Galella via Getty Images
Ron Galella via Getty Images
Ron Galella via Getty Images
Ron Galella via Getty Images
Ron Galella via Getty Images
Ron Galella, Ltd. via Getty Images
Source link