Here's The New Show You Should Watch Right Now
Category: Entertainment,TV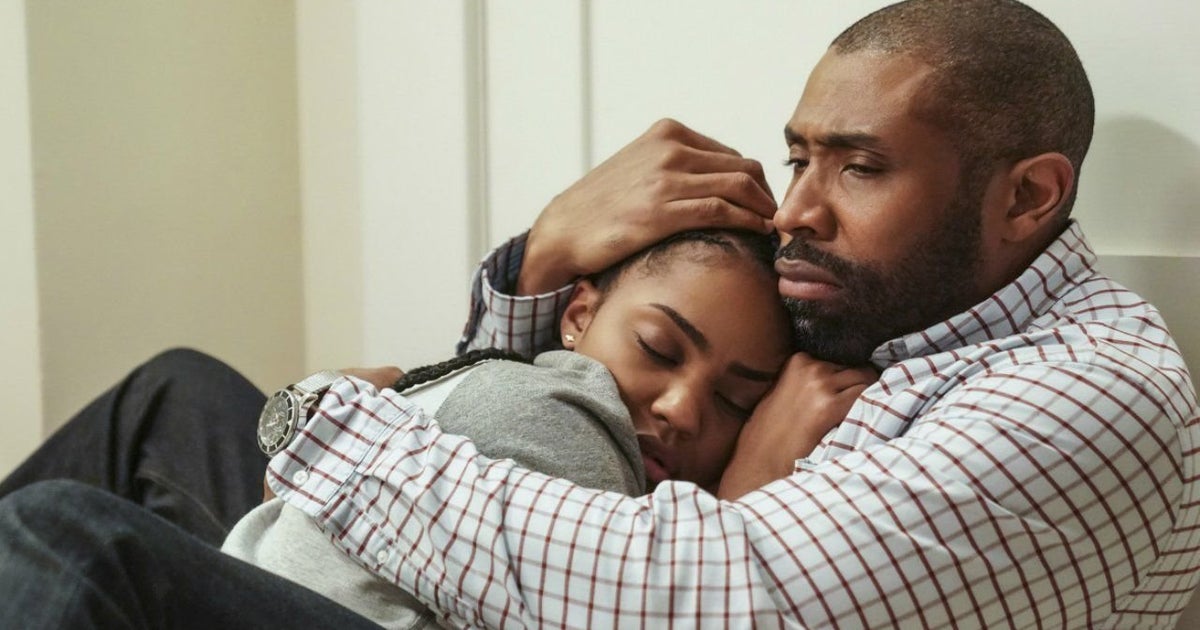 Streamline recommends the second season of "Black Lightning" as the new show you should watch this week. This new season debuted Tuesday on The CW, and you can watch new episodes on The CW website.
Premise: A family with superpowers tries to save its community from evil, outside forces. As the stakes get higher, the family members have a harder time keeping their personal, non-superhero lives separate from all the crime-fighting.
How excited should you be? It's a relatively quiet week for television debuts. "Black Lightning" gets the recommendation treatment mostly because it doesn't have much competition. That said, "Black Lightning" stands out as one of the best shows in the superhero genre. It takes great care to present nuanced emotional moments between its characters in between all the flashy fighting. The bonds between the family members feel real and their traumas hit hard. 
Any reasons to be skeptical? Well, it's a superhero show on The CW. Personally, I don't have much time for these shows, as they have relatively low-budget battle scenes and zany plotlines. The superheroes in "Black Lightning" fight a group called "The 100." I can't stand the cliche of protagonists trying to thwart a shadowy cabal with a stupid name. That kind of thing only happens in shows when the writers know they really need to stretch the plot into too many episodes and therefore don't present a realistic antagonist that can ultimately be defeated. But if you like superhero shows, you can't do much better than this one.
Will everyone be talking about this? Sort of. Shows on The CW fall in this kind of strange niche where they get large audiences, but don't seem to ever capture the zeitgeist. I'd think most people will be aware of this at least.
You can watch the trailer for "Black Lightning" below.
Read on for more recommendations and news from the week. And in the navigation bar above, you can choose specific recommendations for series streaming on Netflix and Amazon Prime.
The CW

"Black Lightning" on The CW.
Other Recent Shows Worth Watching
"American Vandal" on Netflix. Season 2.
"Better Call Saul" on AMC. Season 4.
"Big Mouth" on Netflix. Season 2.
"BoJack Horseman" on Netflix. Season 5.
"The Deuce" on HBO. Season 2."Doctor Who" on BBC America. Season 11.
"Forever" on Amazon Prime. Season 1.
"The Good Place" on NBC/Hulu. Season 3.
"The Haunting of Hill House" on Netflix. Season 1.
"Insecure" on HBO. Season 3.
"Kidding" on Showtime. Season 1.
"Lodge 49" on AMC. Season 1.
"Maniac" on Netflix. Limited Series.
"It's Always Sunny in Philadelphia" on FX. Season 13.
"The Sinner" on USA. Season 2/Anthology.
"South Park" on Comedy Central. Season 22.
"Tom Clancy's Jack Ryan" on Amazon Prime. Season 1.
"You" on Lifetime. Season 1. 
5 Streaming News Stories From This Week
1. AT&T plans to create a new subscription service by bundling the content of various channels. This means you'll likely be able to subscribe to a service that has all the content from HBO, TBS, TNT, Cartoon Network and Warner Bros. movies. It's unclear how much this will cost.
2. Apple will reportedly give Apple device owners free subscriptions to its new streaming service. Presumably, this means you could use the new service from your iPhone or MacBook.
3. In ratings news: "Doctor Who" returned with a new, female lead and earned huge ratings compared to its previous seasons. The premiere's 8.2 million viewers certainly makes it a hit. "The Walking Dead," on the other hand, had its worst premiere ever. The show had 6.1 million tune in, which is far fewer viewers than the show has had in the past.
4. Famous people have new projects. Wu-Tang will get its own Hulu drama series based on their real lives. Blake Lively will develop a show for Amazon Prime. Ridley Scott will direct his first TV show. Kal Penn will star in a pilot by Mike Schur for NBC. Jessica Biel will star in a new Facebook show based on the podcast "Limetown."
5.Scheduling Announcements: Showtime renewed"Kidding" for a second season. FX renewed"Mr Inbetween" for a second season.  
You can check out the Streamline roundup for the best shows of 2018 right here:
Source link