Brexit and May's 'disgraceful failure of leadership' pave way for second Scottish independence referendum, Nicola Sturgeon says
Category: Political News,Politics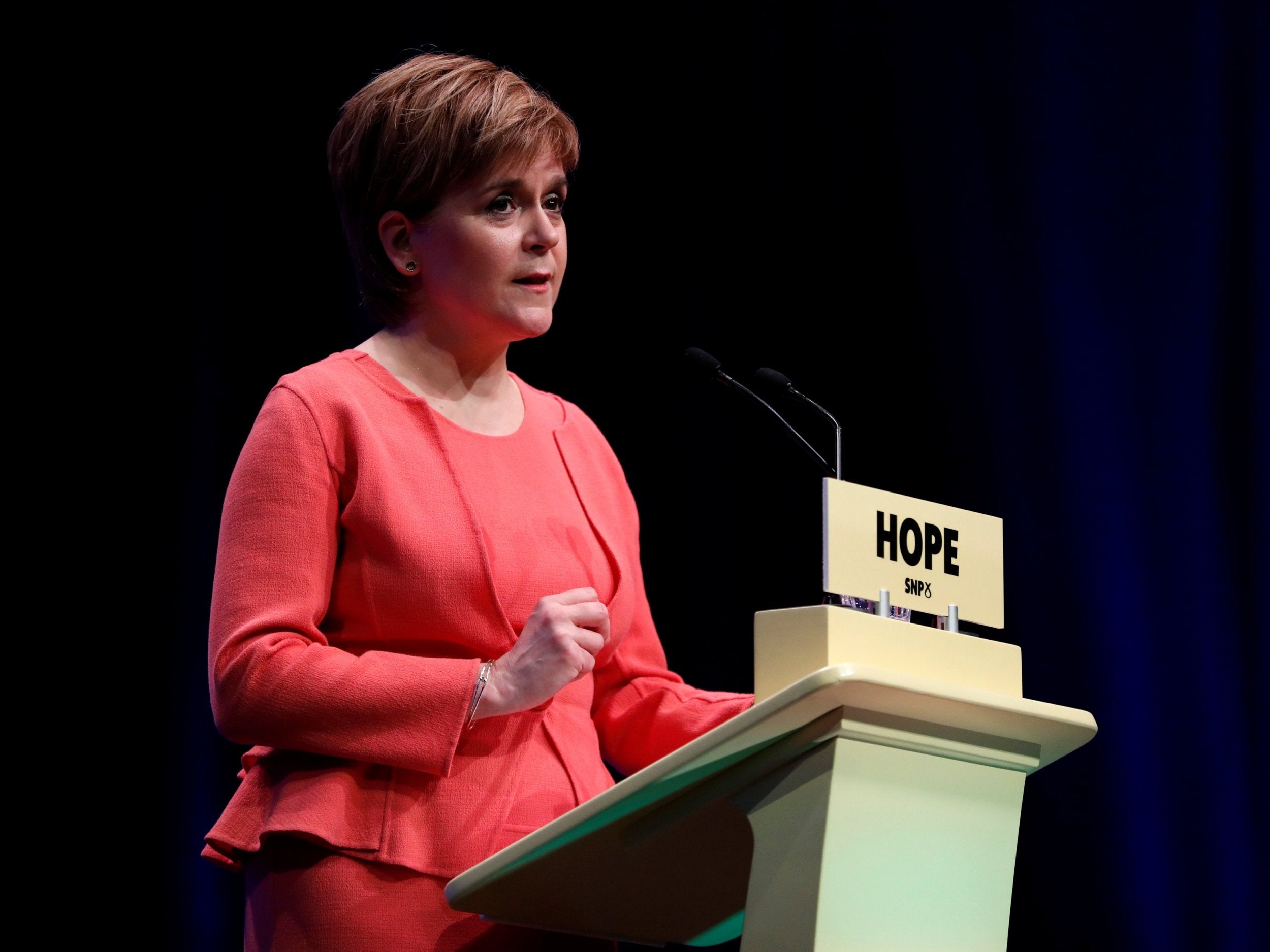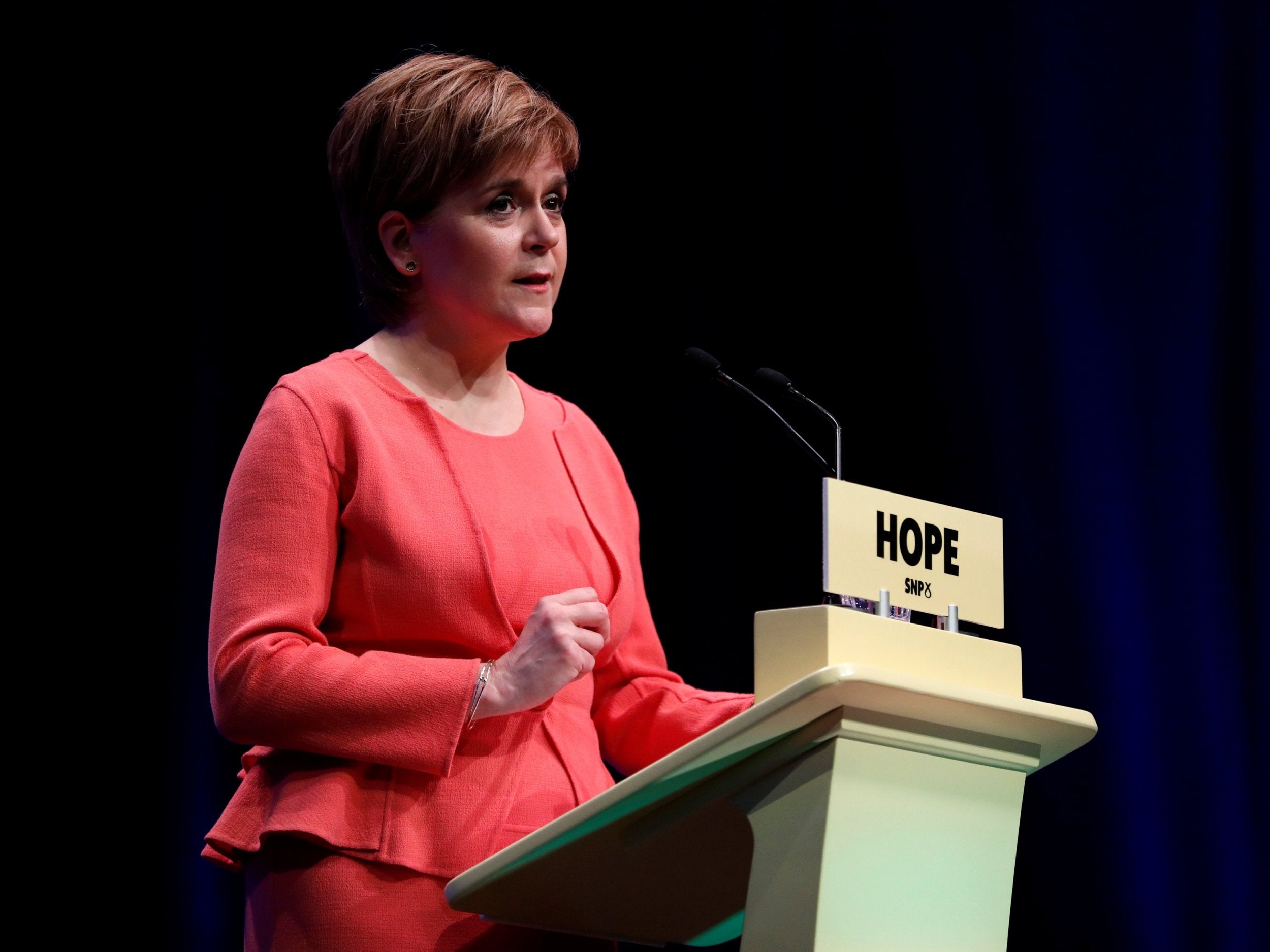 Britain's decision to leave the EU and Theresa May's "disgraceful failure of leadership" during exit talks means there must be a second referendum on Scottish independence, Nicola Sturgeon has said.
The SNP leader claimed an independent Scotland was now "clearly in sight" and told party members that, if they continue on their current course, "the momentum for independence will be unstoppable".
Addressing the SNP's annual conference in Glasgow, Ms Sturgeon also confirmed that the party's MPs would vote for a fresh Brexit referendum if the issue comes before the House of Commons.
She told the conference: "This UK government's handling of these negotiations has been shambolic, chaotic, and utterly incompetent.
"838 days since the Brexit referendum happened, just 171 days until exit, and and yet no one has any idea what the UK's future relationship with the EU will be. That is a disgraceful failure of leadership."
Suggesting the vote to leave the EU should pave the way for a new referendum on Scottish independence, she continued: "One of the lasting casualties of Brexit is the notion that the UK is in any sense a partnership of equals.
"Our vote to remain in the EU ignored, the Scottish government's compromise plan to stay in the single market dismissed, our request for a role in the negotiations cast aside, a raid on our parliament's powers."
She continued: "Brexit is a serious problem for Scotland, but that is only because of a more fundamental issue: our future is not in our own hands.
"Scotland's future is in Westminster's hands, and the only solution to that is to become an independent country."
Government ministers in Westminster have previously dismissed calls for a second independence referendum in Scotland, although Labour leader Jeremy Corbyn has hinted that he may not stand in the way of another poll.
In a warning to MPs in London would who try to block another vote on Scottish independence, Ms Sturgeon said: "You can oppose independence - that is your democratic right. But you cannot - and you will not - deny Scotland's right to choose."
The Scottish first minister said she would wait to see the details of the future relationship between the UK and the EU before outlining more detailed plans for an independent Scotland.
She described the Leave campaign in the 2016 Brexit referendum as "shameful, deceitful and very possibly illegal" and said pro-independence campaigners must adopt a more positive approach.
She added: "If we do that, then believe me - the momentum for independence will be unstoppable."
---

The Independent has launched its #FinalSay campaign to demand that voters are given a voice on the final Brexit deal.
Source link