Brett Kavanaugh Wears Beer Hat In 'Daily Show' Cartoon About First Day As Justice
Category: Entertainment,TV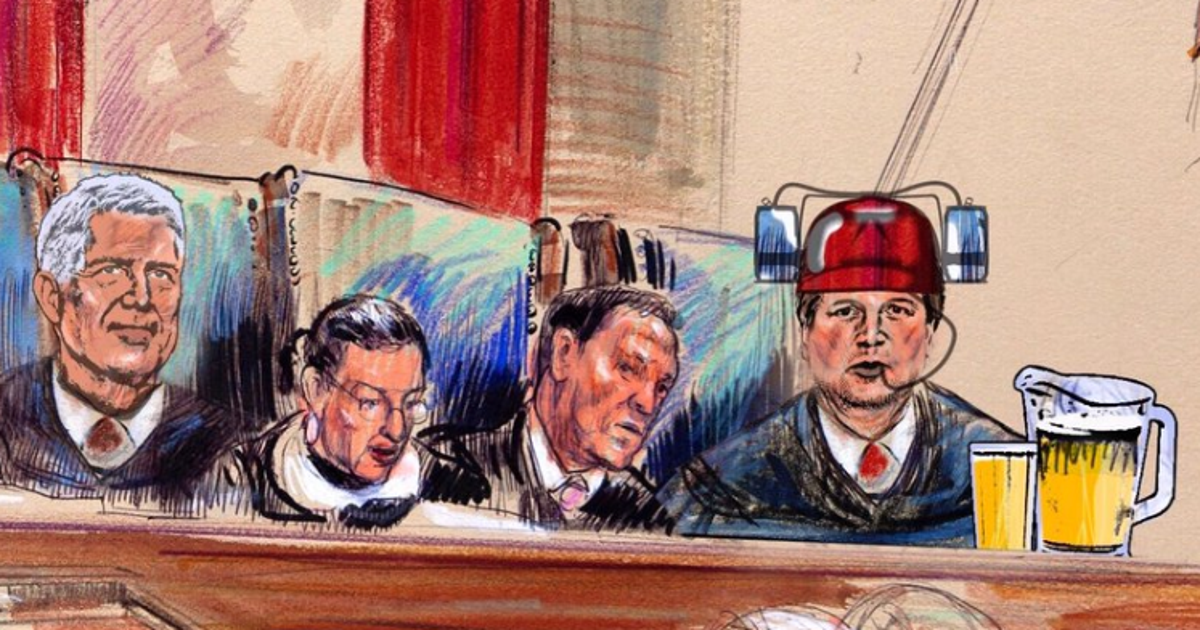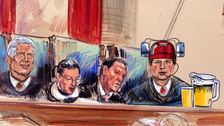 "The Daily Show" commemorated Supreme Court Justice Brett Kavanaugh's first day on the job with a cartoon.
The Comedy Central show shared an image of the cartoon on Tuesday with a matter-of-fact caption: "Supreme Court releases sketch from Brett Kavanaugh's first day as justice." 
Kavanaugh is depicted donning a hat with two beers on each side and seated behind a pitcher of the alcoholic beverage. The other justices appear to be ignoring him.
"The Daily Show" cartoon takes a note from The New Yorker cartoonist Barry Blitt, who created a similar-looking image over the weekend:
Kavanaugh was confirmed to the Supreme Court last week despite widespread protests against him. Prior to his confirmation, Kavanaugh was accused by three women of sexual misconduct in his high school and college years.
The judge's popularity was assessed in a Gallup survey, released last Wednesday. and a whopping 45 percent of Americans polled said they would not like to see him confirmed.
"No prior nominee has been as politically polarizing as Kavanaugh, and that pattern was well-established long before sexual assault allegations against him surfaced," said Gallup's Jeffrey M. Jones of the poll.
Responses to the "Daily Show" political cartoon varied:
Why doesn't RBG have her own damn chair?

— Chilisán (@ksanchie) October 9, 2018
Source link