15 Honest Quotes About Motherhood From Kate Winslet
Category: Celebrity,Entertainment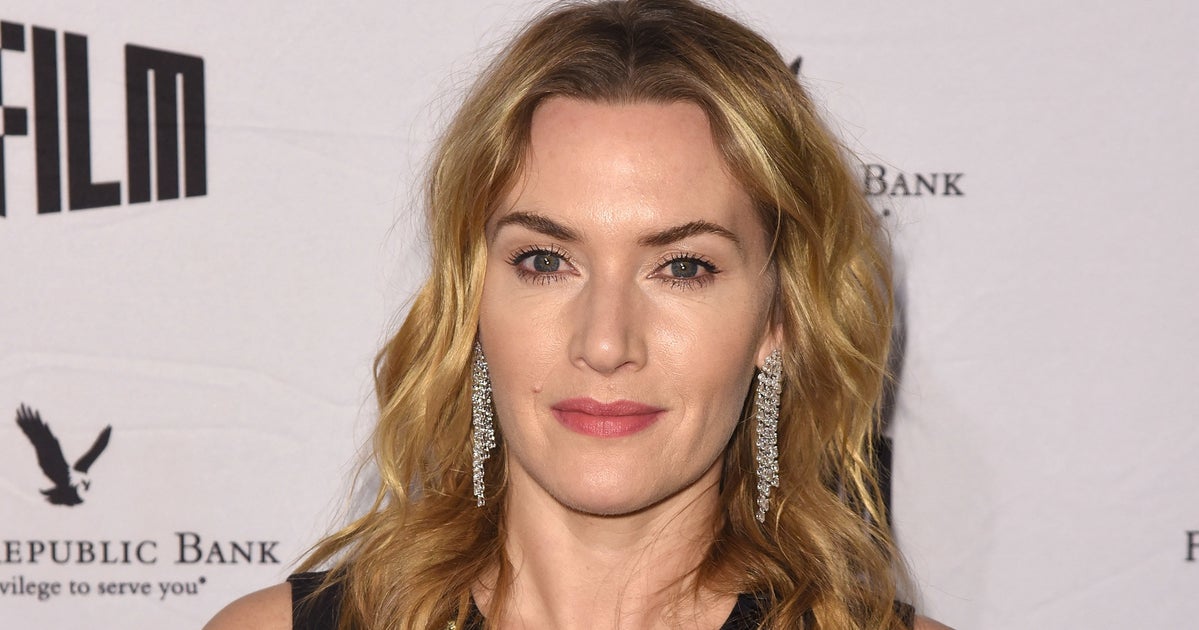 C Flanigan via Getty Images

"For my own children, I do want for them to look back and remember that it was me in the kitchen, that I was doing the packed lunches, that we were there on the school run, that we did take a bus," Kate Winslet said.
Kate Winslet is very open about her experience with motherhood.
The Oscar-winning actress has three children ― Mia, Joe and Bear ― and in her nearly 18 years as a parent, she hasn't been afraid to get real about the highs and lows of raising kids.  
In honor of Winslet's birthday, we've rounded up 15 of her honest quotes about motherhood.
On having a third child:
"I'm much, much calmer with Bear than I was when I had the older two. I particularly notice it when I spend time with other mums whose babies are their first. Their love for their babies is slightly peppered with anxiety and that constant trying, which I remember so well ... trying to be a great mum, trying to have a happy baby. Trying, trying, trying. And I don't feel that I have to try any more. I feel much more that I can just be. And it's such a relief, I can't tell you."
On the power of motherhood:
"There's something really empowering about going, 'Hell, I can do this! I can do this all!' That's the wonderful thing about mothers, you can because you must, and you just DO." 
On being a body image role model:
"I stand in front of the mirror and say to Mia, 'We are so lucky that we've got a shape. We're so lucky we're curvy. We're so lucky that we've got good bums.' And she'll say, 'Mummy, I know, thank God.' It's working, that thing that I've been doing. It's paying off."
On the transformative effect of parenthood:
"Having children just puts the whole world into perspective. Everything else just disappears."
On post-baby bodies:
"Have I actively been on a diet to lose my baby weight? No, I haven't. I genuinely bloody haven't. I so didn't want to be one of those 'Oh wow, she's back in shape after 12 weeks!' women. When I read things like that, I just think, 'Oh, for fuck's sake, that's actually impossible.' I was nowhere near my pre-pregnancy shape when Bear was 12 weeks old – I was breastfeeding, apart from anything else, and hungry all the time – and nor would I have wanted to be. And, do you know what? My body will never go back to what it was, and I wouldn't expect it to after three babies."
On being strong as a mother:
"What I do feel, very deep within myself, is a strength that will not fail me. You have to carry on as a mother, no matter what, and that's what I've always done. My children have never seen me in a crumpled heap on the floor, they've always known that."
On working while breastfeeding:
"I would feed and shoot and nurse and the milk would go back to the hotel and my equipment would come back, and we'd do the stunt and I'd act."
On judgment:
"No one has a right to comment on anyone's life or the choices I do or don't make. It's very easy to be judgmental until you know someone's truth. People have no idea at all. It baffles me, truly, that you can publicly treat a person like that. It's not very nice. I'm really sorry to the nation's press that I fell in love and got pregnant; I do apologize if you deem that irresponsible." 
On pregnancy brain:
"God, my brain really goes to mush when I'm pregnant."
On incontinence:
"I can't jump on trampolines anymore, I wet myself. It's bloody awful, especially if you're wearing a skirt. When you've had a few children you know, it's just what happens. It's amazing, two sneezes I'm fine, three, it's game over."
On fixating on weight:
"To my mind, life is just too short to be spending time focusing on things like that. I want to keep my health and my sanity and be well and feel happy. Plus, I want to have fun. And that's the other thing about having children; it is so much fun. And if you spend too much of your time focusing on the wrong stuff, like how much you weigh, then you forget to enjoy the fun stuff, don't you?"
On her kids' childhoods:
"For my own children, I do want for them to look back and remember that it was me in the kitchen, that I was doing the packed lunches, that we were there on the school run, that we did take a bus. I want them to remember those things, because those are the things that I remember from my own childhood and that have been incredibly important to me. I also think that those are the things that children need in order to become normal kids. I don't want them to feel that they are any different because of my job."
On turning 40:
"To be quite honest all that bullshit just evaporates. Once you reach your forties, you're just so damn grateful to be healthy and have great riches in your life, like a lovely husband and happy kids – and all of the other shit just kind of goes away. You just don't care anymore."
On balancing work and family:
"I wish I could say here's what I do and ream off my bulletproof structure for survival and coping but quite honestly, I just try do everything with a spring in my step and a smile in my heart and even if I'm exhausted, I just try to get on with it. I think it's all about having that 'can do' attitude, learning to multi task and being able to be truly present and calm."
On being a hands-on parent:
"I don't have staff. I don't have a chef or a driver or things like that. I would be so unhappy if I had those things ... Just because I am in a position where I can have those things, it doesn't mean that I have to. It just wouldn't be right for my family ― I know that my kids would absolutely hate it. I want them to look back and remember my chicken soup and my packed lunches and that it was me on the school run."
Source link